Jose Antonio is one of Lima's most recognized restaurants serving traditional Peruvian Creole fare, prepared to perfection. Above is an interesting English commercial they seem to have produced for YouTube or maybe tourism agencies.
The Ambiance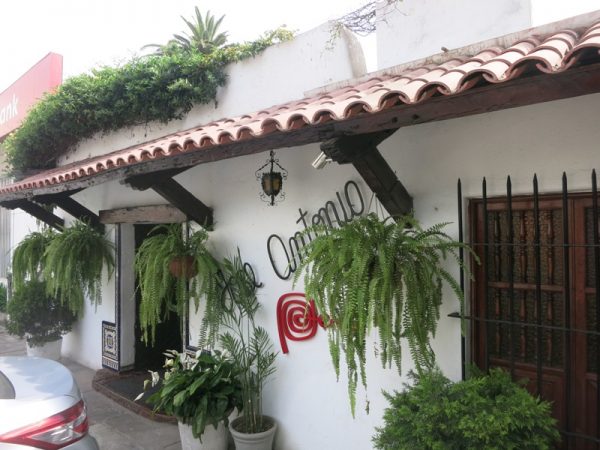 Built in a converted stable, the restaurant is also an icon among Peru's wealthy elite. The restaurant is decorated with the favorite trappings of classic Peruvian Creole culture. Such as …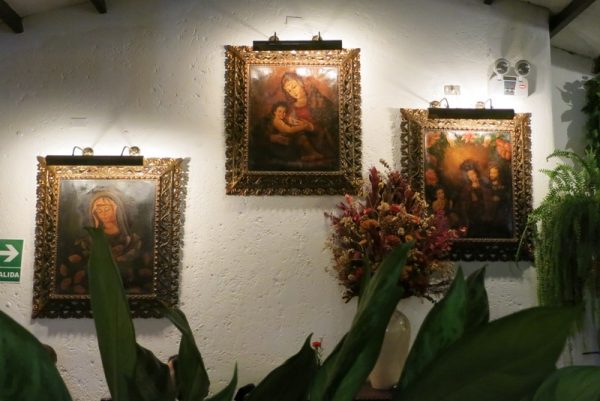 Cuzco School paintings everywhere.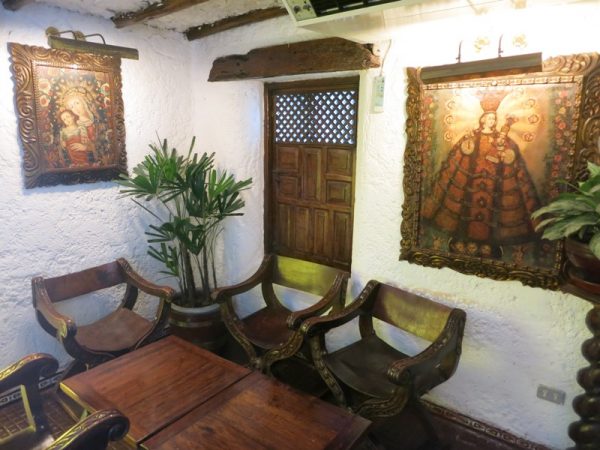 Traditional wooden furniture and fixtures typical of Peru's coastal haciendas.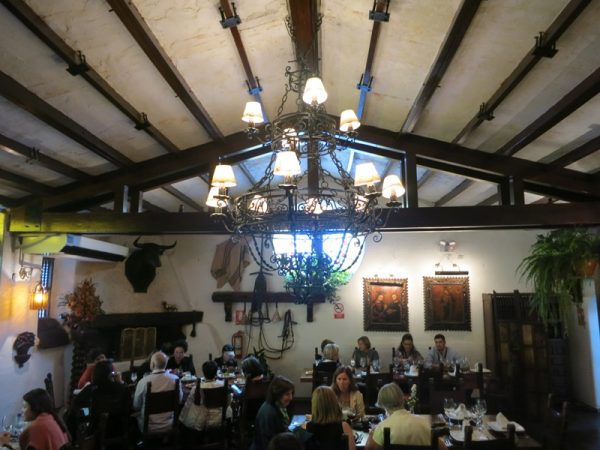 Bulls and other items from the ranch (poncho, saddle, etc.).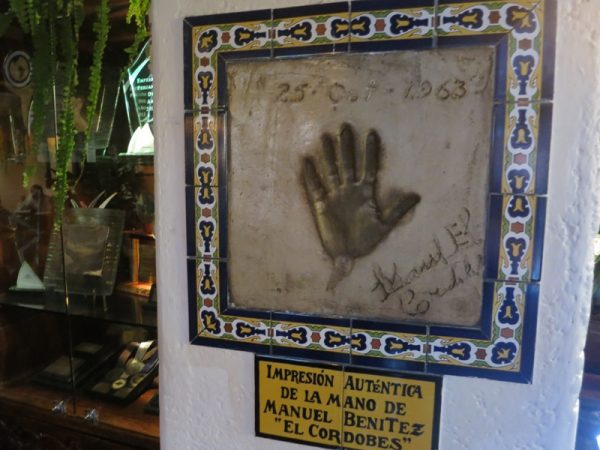 Bullfighting (Manuel "El Cordobes" Benitez is one of the most famous bullfighters of all time).
Up until now this is also a warning to gringos who live in Peru, very many of whom are repulsed by the haughty upper-class "pitucos" in Lima. Those gringos will have recognized that this restaurant comes straight from an Alfredo Bryce novel. If you like to keep your distance from that scene, Jose Antonio is not for you.
The Food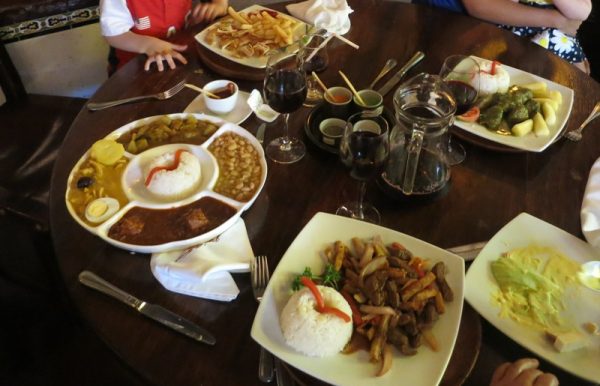 But if you're like me and you enjoy visiting a Creole sanctuary, Jose Antonio is the best Peruvian food I've found in all my time here in Peru. Every single dish surpasses expectations of the knowledgeable connoisseur of Peruvian food, and it's the best place for a short-term visitor to try the best of Peru.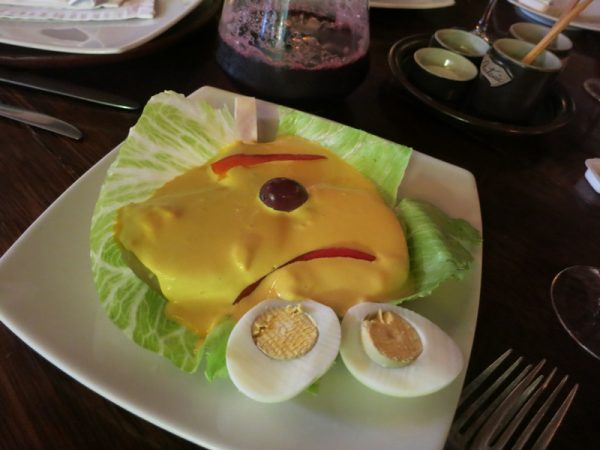 We started with standard appetizer, Papa a la Huancaina. What set Jose Antonio's apart from the rest in Peru, which you can't tell from the picture, is how thick the sauce is. It didn't drip from the potato en route from plate to mouth. Richer than I've ever tasted. This variant explains how this dish could become a national mainstay.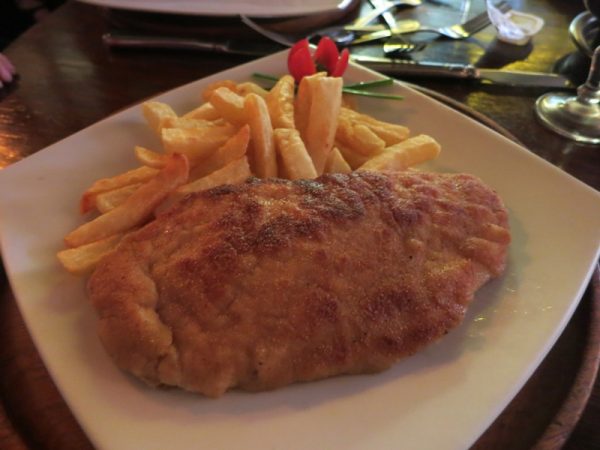 Milanesa for the boy. The picture is deceiving because the plate is so large, but I'd estimate the filet weighs 9 ounces.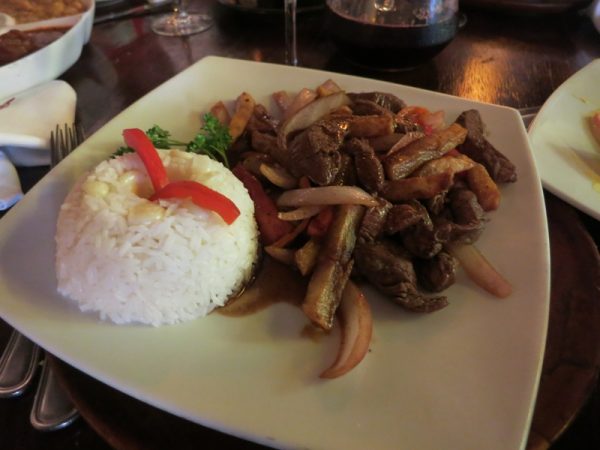 Jose Antonio is known for having the best Lomo Saltado in Lima. The sirloin was so tender and flavorful it could be marketed as "steak" in the United States.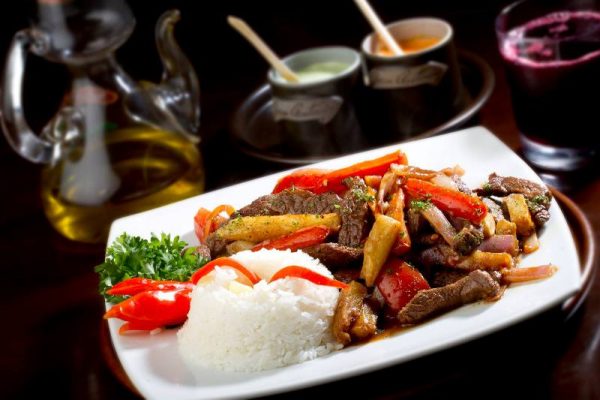 Here's a more professional pic of Lomo Saltado ripped from Jose Antonio's Facebook page, where you can find photos which rival the Lima Food Porn album on the Lima City of Kings Facebook page.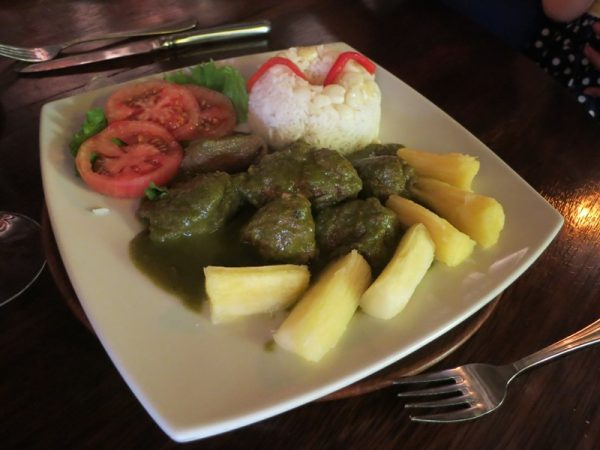 This is the Seco de Cordero, in which the lamb was soft enough to melt in your mouth. Like the Lomo Saltado beef.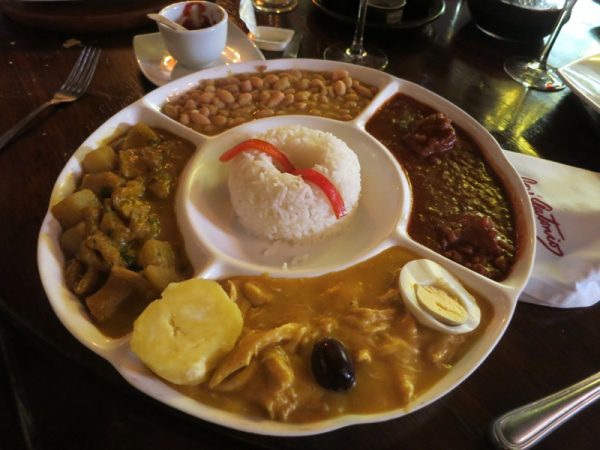 I ordered a Piqueo Criollo, which has (clockwise from the top) beans, Carapulcra, Aji de Gallina and Cau Cau. Carapulcra is a pork dish, Aji de Gallina has chicken and Cau Cau is tripe stew.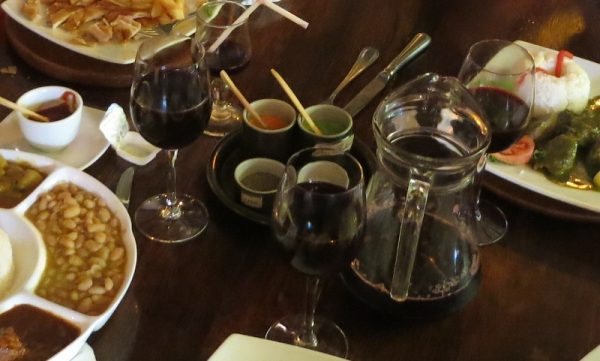 I found it cute how they serve Chicha Morada in wine glasses. But it wasn't a good idea for the children. Note the Huacatay and Rocoto sauces in the middle of the table. Even these condiments were best in class.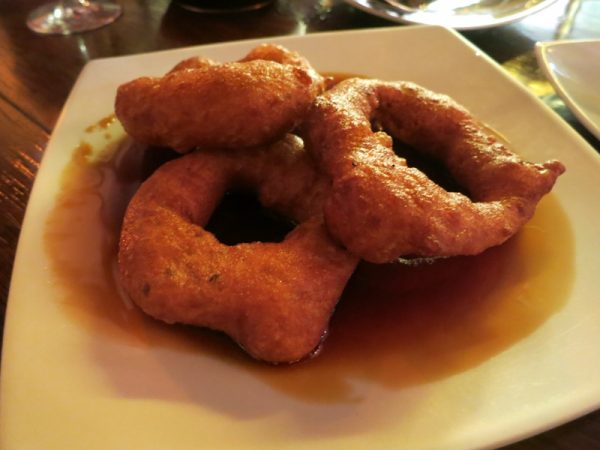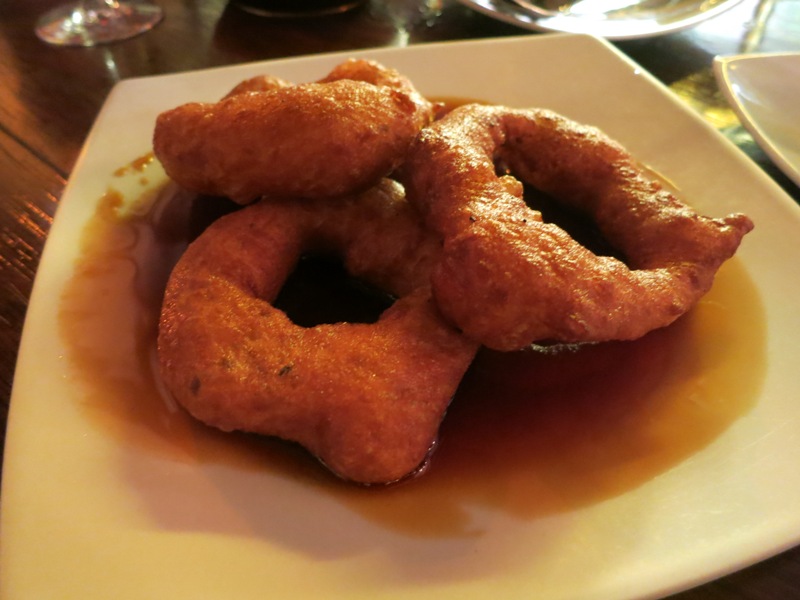 Picarones for dessert. If you never looked up the recipe, you might not know that the syrup is made from figs. But at Jose Antonio you would know, because you can taste the figs. I had never tasted anything like it, and I may have eaten hundreds of Picarones in my life.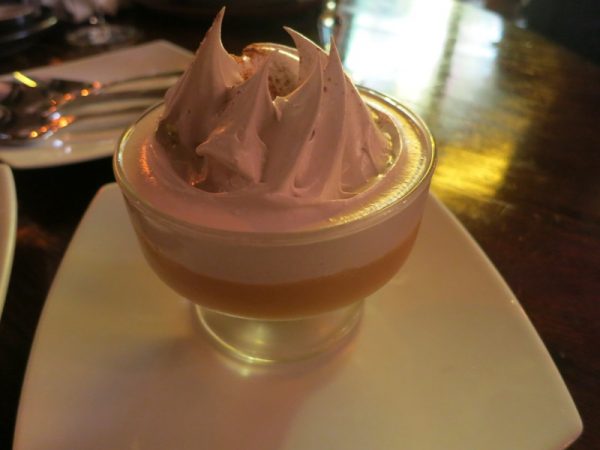 Suspiro de Limeña, Lima's signature dessert, was richer and more sinful from Jose Antonio than anywhere else.
Locations and info
Jose Antonio
Jr. Bernardo Monteagudo 200, San Isidro
Av. La Floresta 124, San Borja
Jose Antonio on Facebook
This was actually my first time at Jose Antonio. Before this visit, El Bolivariano and El Rincon Que No Conoces were the two places I brought tourists to try the best of Peruvian food. While those two are excellent options, Jose Antonio has dethroned both when quality if more important than price. In other words, when you're hosting gringos who have money to spend.
Pictures
For high-res slideshow viewing, see the Jose Antonio album on the Lima City of Kings Facebook page.