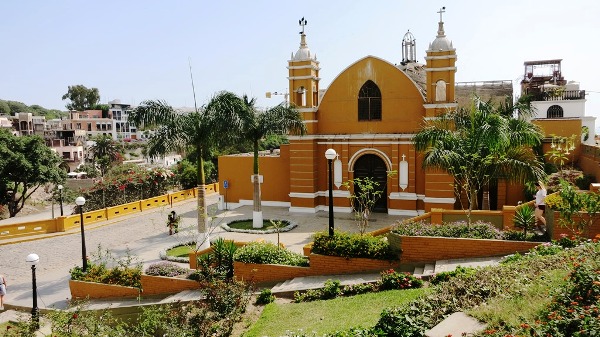 Barranco is a small neighborhood popular for its bohemian charm. Barranco is the Lima's second most popular neighborhood for tourism, after Miraflores.
Home to hostels, restaurants and dance clubs, many international visitors choose Barranco as a more romantic alternative to the bustling and foreigner-dense Miraflores.
Background
Bordering Miraflores, Surco and Chorrillos along the coast, Barranco is another of Lima's wealthiest neighborhoods. Nobel Prize-winning novelist Mario Vargas Llosa spends his six months per year in Peru in Barranco. But while the streets closest to the sea are upscale, the price to rent falls just a few blocks inland from the coast.
Barranco is tucked along the coast and out of the way of most intercity commutes. While life in Lima can generally be characterized by blaring car horns and roaring buses, Barranco is one of a few places where you can enjoy a fairly quiet life.
The downside of Barranco's isolation is its isolation. Getting anywhere beyond Miraflores or Surco, and especially anywhere north of Javier Prado avenue, will be a time-consuming affair. However the Metropolitano bus-rapid transit system makes some destinations easier, with four stations in Barranco.
While modern apartment buildings overlook the Pacific Ocean from Barranco's cliffs, most of the district has retained its authentic old-world character. A short walk will see colonial haciendas – both preserved and abandoned. A stroll along the Paseo Saenz Peña promenade to gaze at the towering French-style mansions is one of Barranco's top attractions.
Shopping and Entertainment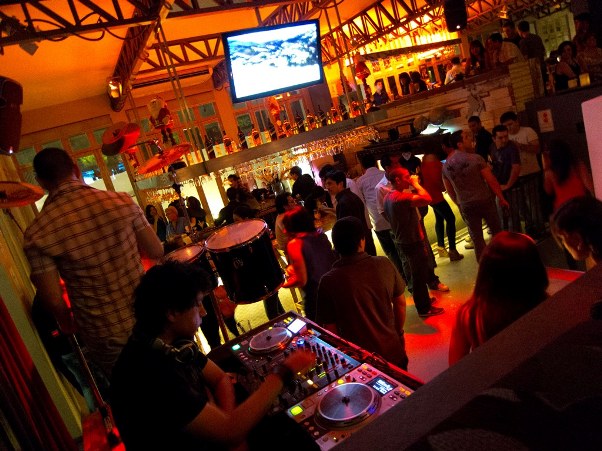 The peace and quiet of Barranco attracts many of Lima's artists and writers. The neighborhood's coffee shops, restaurants and bars show off an obvious creative touch. While Barranco does not have any shopping malls or department stores, plenty of independent boutiques line San Martin and Miguel Grau avenues.
Barranco's restaurant scene features many of the city's best-known establishments as well as ethnic and modern upstarts catering to Lima's more cosmopolitan residents as well as international visitors. One key difference between Barranco and Miraflores is that Barranco has the small lunch restaurants known as "menus," standard eateries throughout Peru which serve a set lunch for as little as seven soles. While Miraflores has menus, you would be hard-pressed to find one at that price.
Barranco also features many of Lima's most popular bars and nightclubs which draws singles from all over the city. La Noche is a mainstay for live jazz, popular among Lima's artists and hipsters. Ayahuasca is a popular cocktail lounge set in a remodeled republican mansion.
Barranco's top tourist sites are the Parque Municipal, home to the Iglesia de la Santisima Cruz church and Biblioteca Municipal library. The plaza features beautiful fountains and gardens, surrounded by bars and restaurants. Across Grau avenue is the Sanchez Carrion pedestrian pathway, which is lined on both sides with bars.
Follow another pedestrian walkway on the other side of San Martin avenue from the park to visit the Puente de Suspiros bridge. The bridge overlooks the Bajada de Baños footpath, which leads down to the ocean, and the La Ermita chapel, an 18th-century church overlooking an elegant garden far from the blaring car horns.
The Bajada de Baños sidewalk is home to several bars and restaurants along the descent to the beach. Barranco is home to two sandy beaches, which are a novelty in metropolitan Lima, where rocky beaches are the rule.
Culture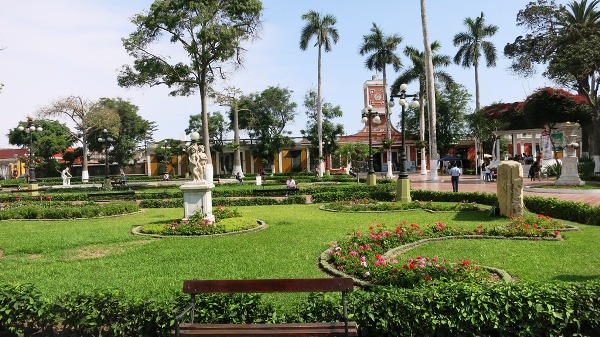 Barranco is home to the Pedro de Osma, MATE and Electricity museums. Pedro de Osma is a colonial mansion with three houses featuring one of Peru's largest collections of religious art as well as colonial silver and tapestries. The MATE showcases the works of Peru's most celebrated photographer, Mario Testino, whose work for brands like Gucci and Versace has appeared in Vanity Fair, GQ and more.
The Lucia de la Puente art gallery features modern art for sale on the Avenida Saenz Peña. Also on Saenz Peña is the Mocha Graña Cultural House theater, commonly referred to as "El Mocha," which showcases almost entirely Peruvian productions by the artists leading Lima's drama scene.
Crime and Dangers
Late-night muggings are somewhat common in the easternmost streets of Barranco, which are a short walk from low-income areas of Surco. Robberies are also an issue in Barranco's southernmost blocks near the border with Chorrillos. It is not recommended to walk alone at night east of Avenida Miguel Grau.
Points of Interest:
Puente de los Suspiros (Bridge of Sighs)
La Ermita chapel
Parque Municipal
Boulevard Sanchez Carrion
Bajada de Baños pathway
Pedro de Osma Museum
MATE museum
Paseo Saenz Peña
General Info
Official website: munibarranco.gob.pe
Facebook: facebook.com/munidebarranco
Area: 1.3 sq mi
Population: 30,000
Barranco Walking Tour