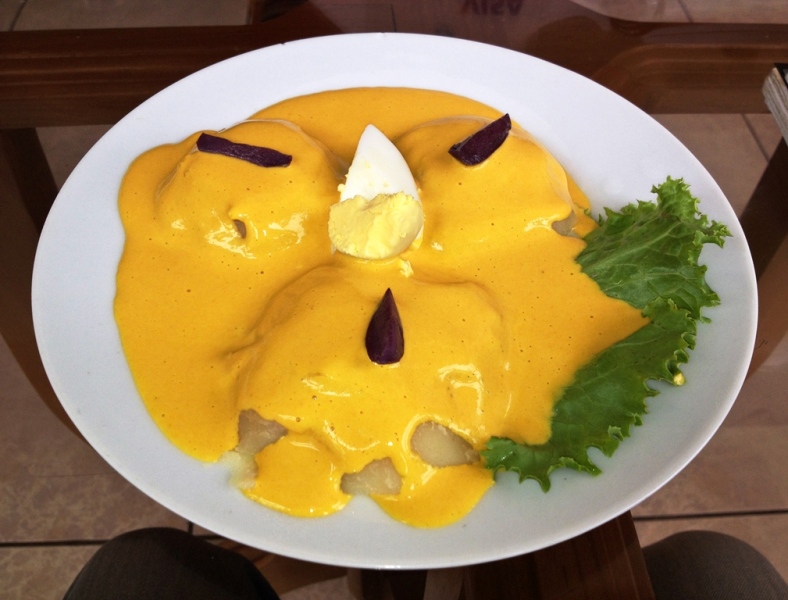 Papa a la Huancaina is an appetizer of boiled potato covered in a mildly spicy, cheesy cream sauce. As indicated in the name, the dish was created in Huancayo, the provincial capital of the Junin department which sits at over 10,000 feet in altitude in the Andes Mountains.
Papa a la Huancaina is one of few dishes from the Andean highlands to catch on and become ubiquitous in Lima. Unlike Arroz con Pato and Carapulcra, however, Papa a la Huancaina may be more common in Lima than in its hometown. Like Causa, it's served cold, which probably explains why it is so popular in Lima's sweltering summer.
Where to eat Papa a la Huancaina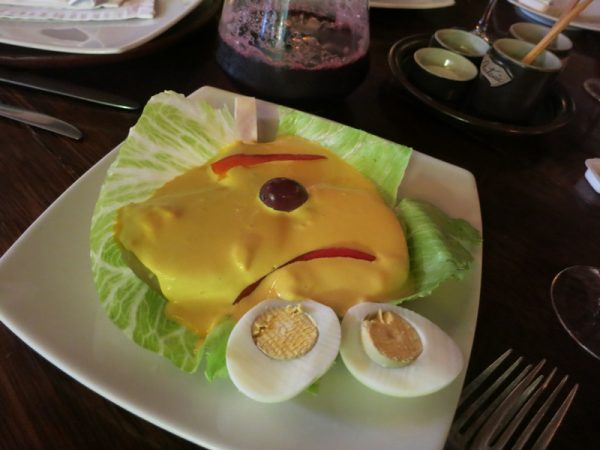 Papa a la Huancaina is available at both traditional Creole restaurants and inexpensive menus. As with anything, quality will depend on the price. The best one I ever tasted was at Jose Antonio in San Isidro (pictured). The sauce was so thick it wouldn't fall from the potato en route from plate to mouth.
Recipes
See Papa a la Huancaina recipes on Peru Delights (English) or Yanuq (Spanish).
See the Lima Food Porn photo album on the Lima City of Kings Facebook page.