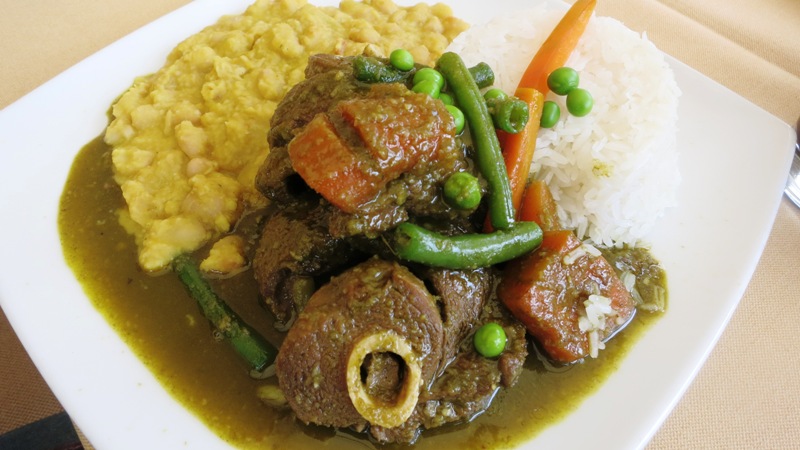 Seco de Cordero is lamb stewed in a cilantro-onion-garlic sauce served with rice and garbanzo beans. Seco de Res uses the same ingredients with beef in place of lamb – usually a rump roast cut – and is what you'll find at less expensive restaurants. Seco de Cabra, which you'll most likely find at Chiclayo-style restaurants, uses goat meat.
Seco de Cordero is the most visible evidence of the Moorish legacy in Spanish Peru. The dish is a Peruvianized version of the Moroccan dish, Lamb Tagine.
Where to eat Seco de Cordero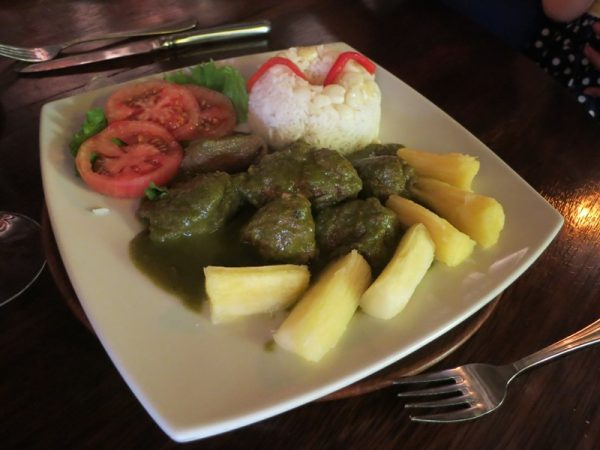 Seco de Cordero is almost exclusively served at traditional Creole restaurants. The best one I've ever tasted was at Jose Antonio in San Isidro (pictured, the lamb melts in your mouth).
However restaurants specializing in cuisine from northern Peru may deserve to make a claim for the best in Lima. Try Fiesta in Miraflores. But then again, if you're going to go to a Chiclayo restaurant, you might as well get Seco de Cabra. Even if you're not a fan of goat, you'll love it.
Seco de Res is common at inexpensive menus and in homecooking.
Recipes
See recipes for the beef version in English or lamb in Spanish.
See the Lima Food Porn photo album on the Lima City of Kings Facebook page.