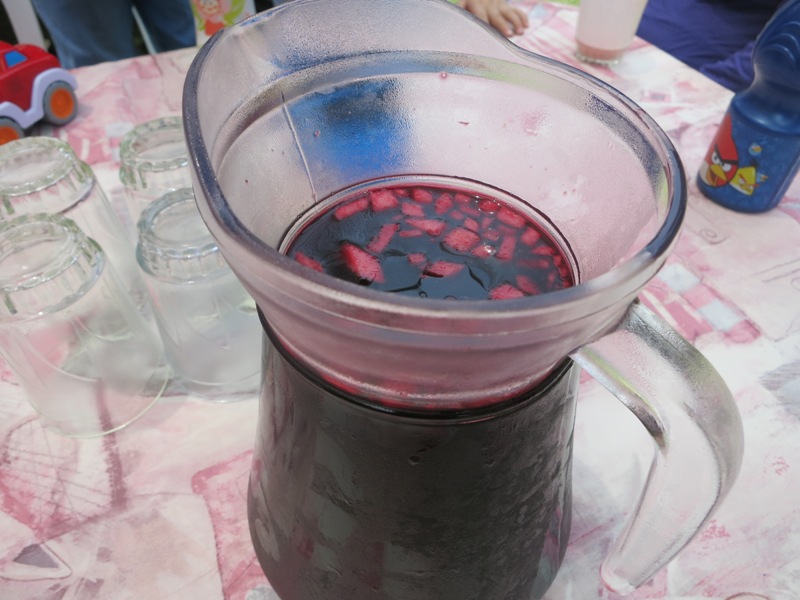 Chicha Morada is a juice made by boiling purple corn, pineapple and apple, then adding lime, sugar and cinnamon. It is unbelievably refreshing in the summer, making it Lima's signature non-carbonated beverage.
Where to have Chicha Morada
Chicha Morada is best at Creole restaurants or cevicherias. It's also delicious when made at home.
There may be an obscure brand or two which are tolerable, but in general do not buy bottled Chicha Morada. It must be made from scratch! If lemonade always tasted like the Minute Maid version, it never would have become so cherished in the southern United States.
Recipes
See recipes for Chicha Morada on Peru Delights (English) or Yanuq (Spanish).
See the Lima Food Porn photo album on the Lima City of Kings Facebook page.