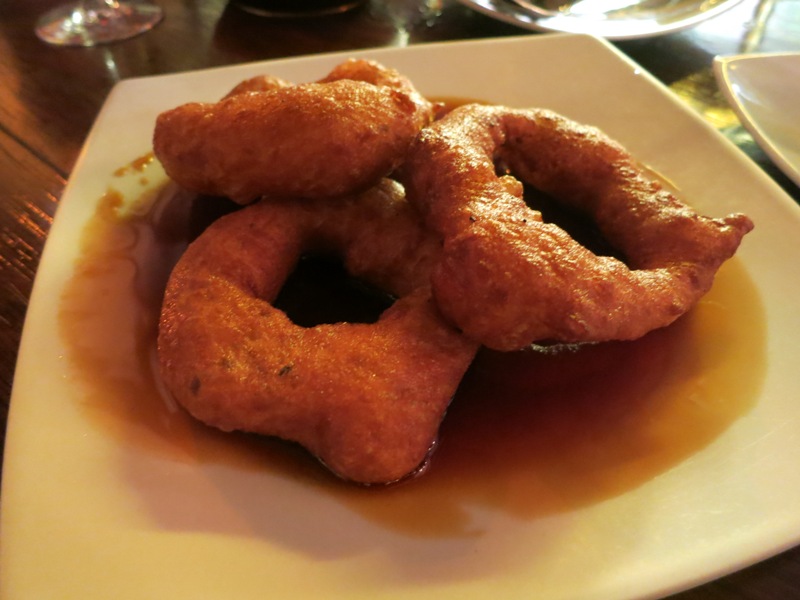 Suspiro de Limeña may be the namesake, but by popularity Picarones are the undisputed champion of Lima desserts. The fried doughnuts drenched in fig honey are another throwback to Arabic cuisine and the Moorish legacy in colonial Spain. The dough is made with pumpkin and sweet potato flours.
Where to eat Picarones
Unlike Suspiro de Limeña, you'll be able to find Picarones almost anywhere. They are commonly sold by street vendors in parks and always at festivals. The purple Picarones are infused with purple corn, which barely affects the flavor. The Picarones pictured above were served at Jose Antonio in San Isidro, whose notable fig flavor makes their syrup unrivaled. Another safe bet late at night is Tio Mario in Barranco.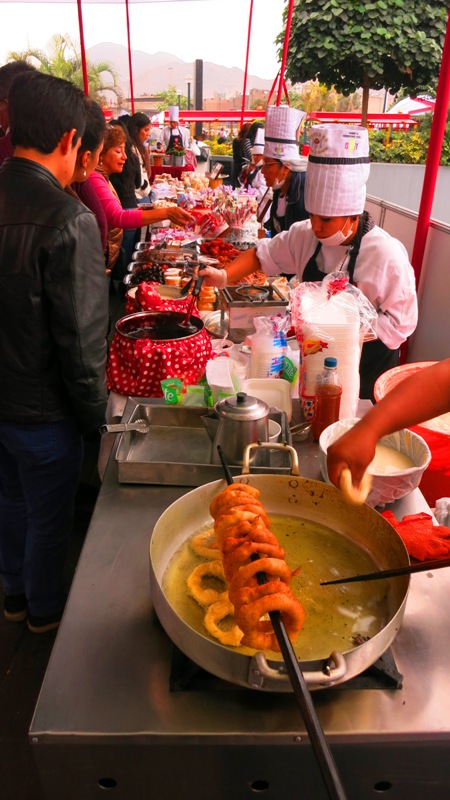 Eating Picarones from food carts on the street is not only safe, it's more common than in restaurants. The setup above is in downtown Lima's Alameda Chabuca Granda.
Recipes
See Picarones recipes on Peru Delights (English) or Yanuq (Spanish).
See the Lima Food Porn photo album on the Lima City of Kings Facebook page.