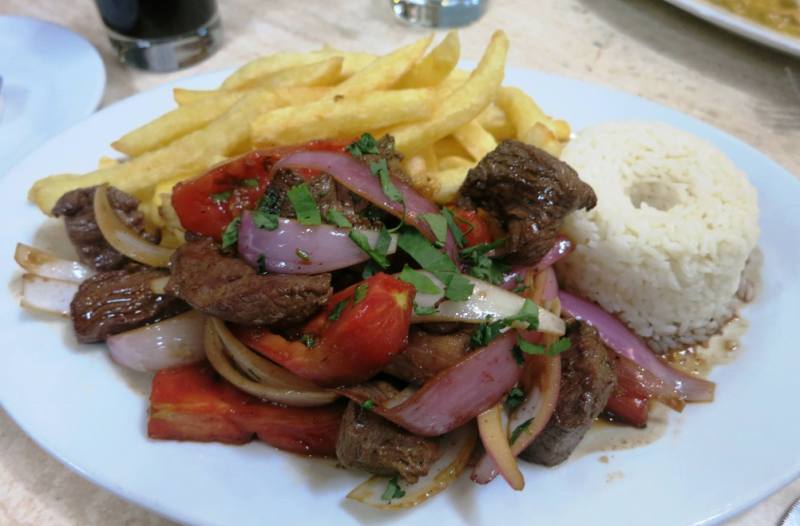 Peru's most popular dish among less experimental eaters, Lomo Saltado contains strips of sirloin, tomato and onion cooked in soy sauce, tossed with fried potatoes and rice and topped with fresh parsley. Picture from El Bolivariano.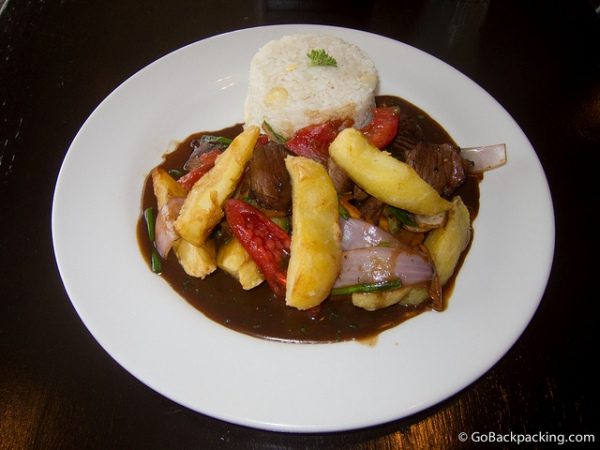 This is a less traditional, gourmet Lomo Saltado — notice the thick-cut potatoes — from Gaston Acurio's T'anta.
Lomo Saltado was inspired by Chifa, the Chinese-Peruvian fusion created by Lima's Chinese community. Anything ending with "Saltado" will be cooked in soy sauce with tomatoes and onions and served with fries. Pollo Saltado, Tallarin Saltado, etc.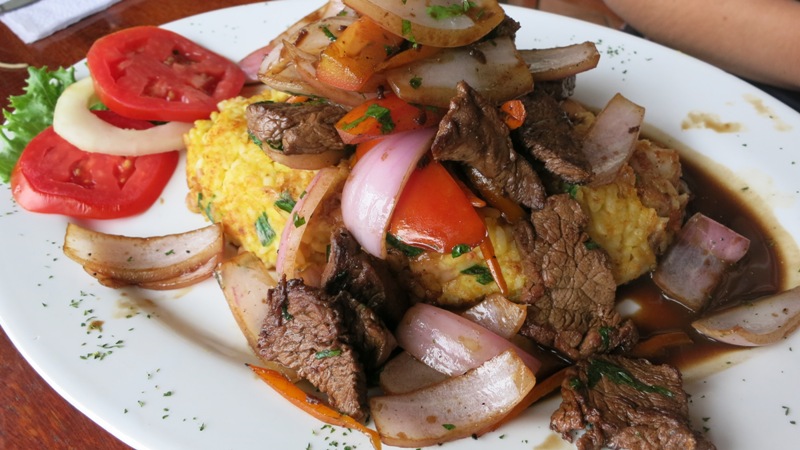 An excellent variant is Tacu Tacu with Lomo Saltado, which uses the fried beans-and-rice mold in place of fries. The dryness of the Tacu Tacu absorbs all the juice of the stir-fry. Picture from Restaurante Javier in Barranco.
Where to eat Lomo Saltado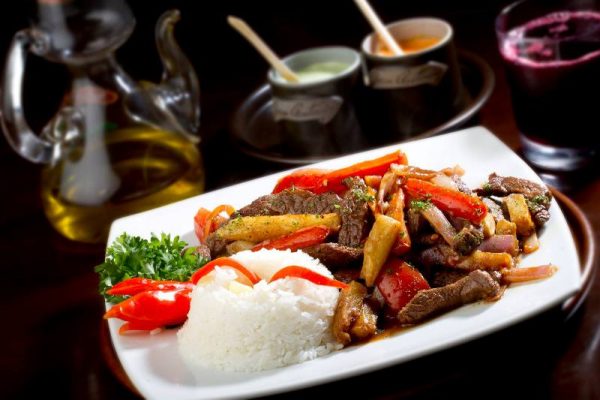 Jose Antonio in San Isidro claims to serve the best Lomo Saltado in Peru (pictured), a claim I'd have to agree with given all the Lomo Saltados I've tried. And that's a lot. Interestingly, Lomo Saltado is one of the few foods available at almost any kind of restaurant in Peru: chifa, cevicheria, traditional Creole and the inexpensive menu. As with anything, quality will depend on the price.
Recipes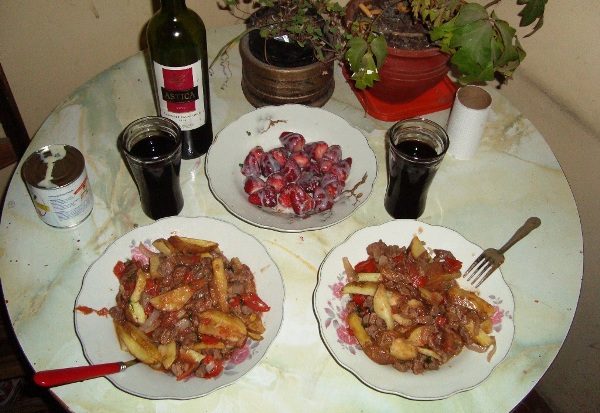 If you can make stir-fry, you can make Lomo Saltado. Above is a Lomo Saltado I made my wife in the early days of courtship. Served with wine and strawberries in condensed milk for dessert.
Fun Fact: I cooked Lomo Saltado the first night I met her family. My future father-in-law, a career police officer and generally hard man, appreciated the rice-free variant almost as much as all the beer I bought.
See Lomo Saltado recipes on Peru Delights (English) or Yanuq (Spanish).
See the Lima Food Porn photo album on the Lima City of Kings Facebook page.