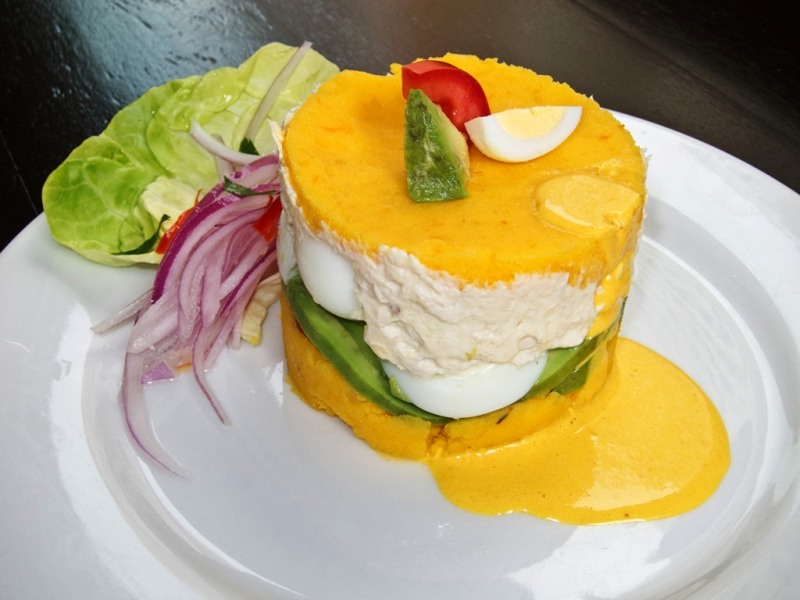 This signature Lima dish is a mashed-potato cake filled with chicken or tuna salad and avocado. Causa is basically a chicken-salad sandwich with mashed potato instead of bread. Yellow potato is mashed with lime juice, yellow aji and olive oil. It's a filling dish, often served in small portions as an appetizer. Photo from T'anta.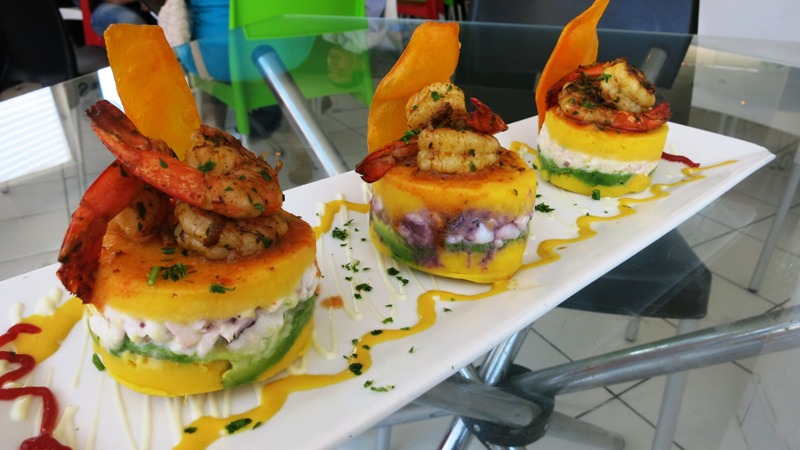 Chicken or tuna causa are the most common, but Lima's ceviche restaurants serve other variants and inventions which are too numerous to list here. Two of the most common include orange causa made with spicy rocoto and crabmeat and purple causa made with black olives and octopus. This appetizer for a group was taken at La Choza Nautica in Breña.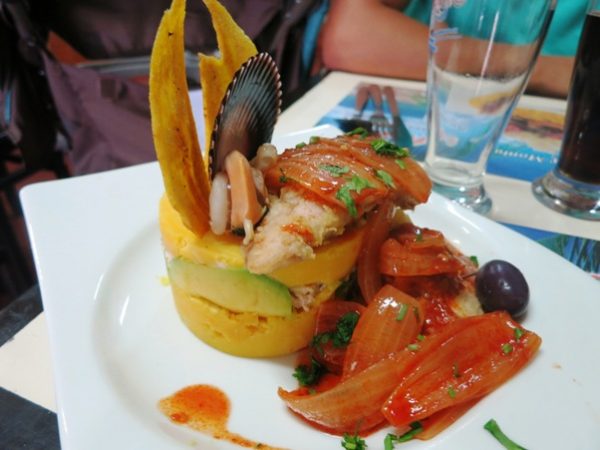 The trilogy is rather rate. This is a more typical causa creation from Cevicheria Mateo in Callao.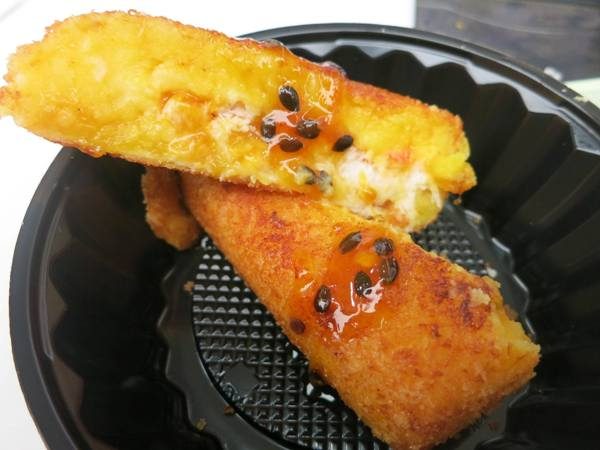 Just when you thought it couldn't get any crazier, Tumbes Mar in La Molina serves a deep-fried crabmeat causa drizzled in sweet maracuya sauce.
Fun fact: "Causa" is a popular slang term unique to Lima, meaning "dude" or "mate." If you want to sound like you live here, you can greet people with "¿Qué tal, causa?"
Where to eat Causa
Causa is a common appetizer at Peru's inexpensive menu restaurants. Any traditional Peruvian restaurant will serve a higher-quality causa, while the more inventive variants are served at ceviche restaurants. Kausa y Mas is a restaurant founded specifically to serve wild causa creations.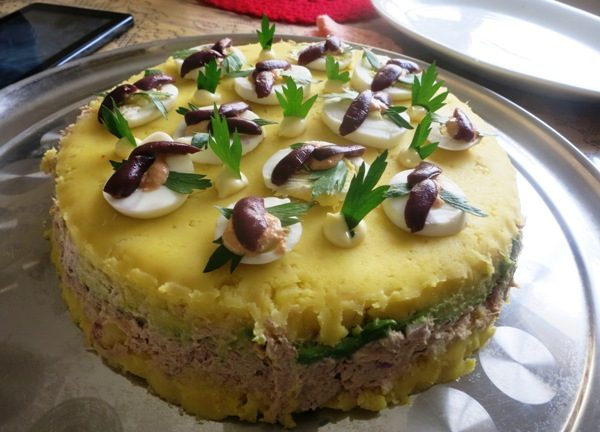 Causa is easy to make at home. I made the one above. You can tell by the double serving of tuna compared to most preparations.
Recipes
See recipes for Ceviche on Peru Delights (English) or Yanuq (Spanish).
See the Lima Food Porn photo album on the Lima City of Kings Facebook page.