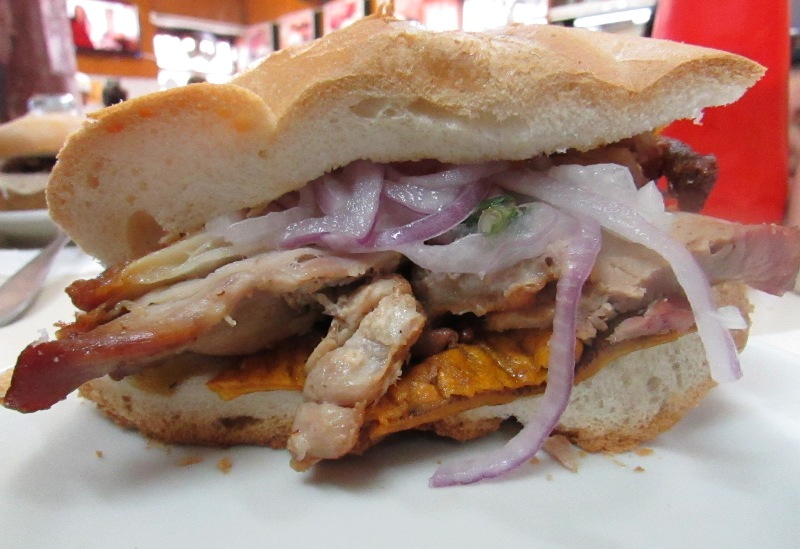 A wildly popular staple, albeit lesser known on the world stage, is the Lima-style fried-pork sandwich (often spelled "sanguch" in Peru). Slices of pork fried in lard are topped with fried sweet potato slices and salsa criolla (red onion doused in salt, lime juice and a touch of spicy rocoto pepper).
While Chicharron Sandwich is inarguably the sandwich champion of the City of Kings, it only recently won over Lima's hearts and minds. The more traditional Lima sandwich was the Butifarra, which features Peruvian-style ham, lettuce, "salsa criolla" (onion-pepper relish with lime and cilantro) and mayonnaise on French bread.
Where (and when) to eat a Chicharron Sandwich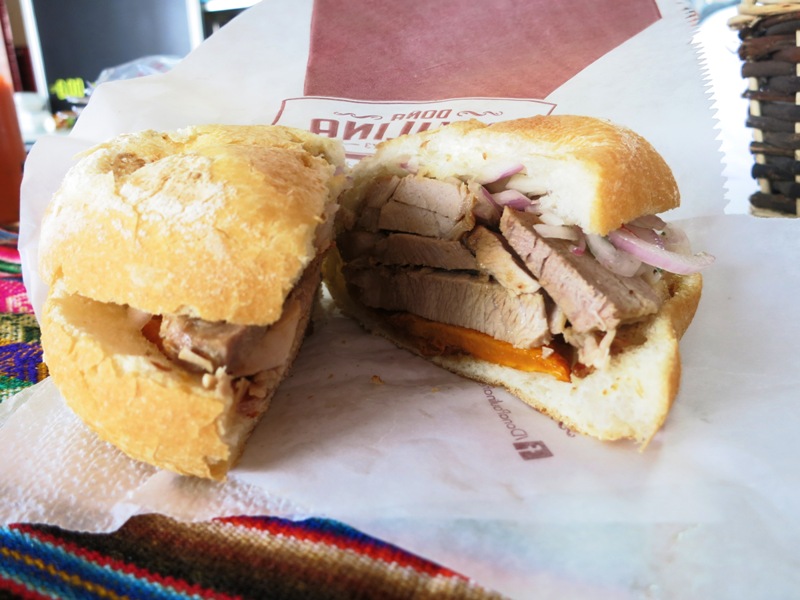 While you can find the Chicharron Sandwich both day and night, they are often a breakfast food for Saturday and Sunday mornings. Great nourishment to help cope with that hangover.
The venerable El Chinito chain is an icon in Lima known for having the best Chicharron Sandwiches in town (pictured at the top of the article), with locations throughout the city and offering delivery in the upscale districts. Another option, pictured above, is Doña Paulina with locations in Miraflores and Surco.
Sometimes listed as "Jamon del Pais," El Chinito and Doña Paulina both serve a killer Butifarra as well.
See the Lima Food Porn photo album on the Lima City of Kings Facebook page.