I first went to "Chifa Royal" with my father-in-law from Arequipa. The taxi driver made a comment that President Kuczynski eats at Royal. My father-in-law duly asked the server about it, to which the server replied, "Everybody eats here." Emphasis on "everybody."
Keiko, Gianmarco, Paolo, Christian … everybody.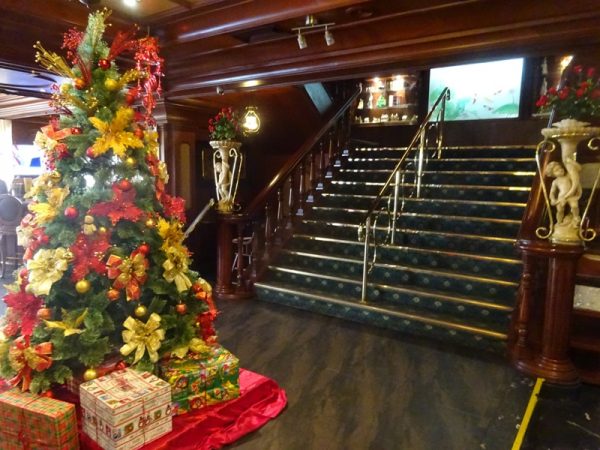 Royal is probably the most esteemed chifa restaurant in Lima. While Chifa Union in Barranco is delicious, it's a more casual Peruvian-Chinese experience. Not too expensive. Royal, on the other hand, is fine dining with first-class service. Pictures of the menu are included below if you want to see prices before visiting.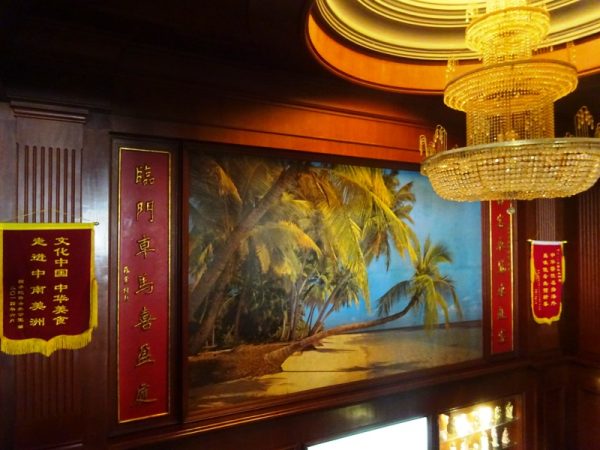 The space features luxury Chinese trappings such as brass railings, deep red carpet, an aquarium, a chandelier and more.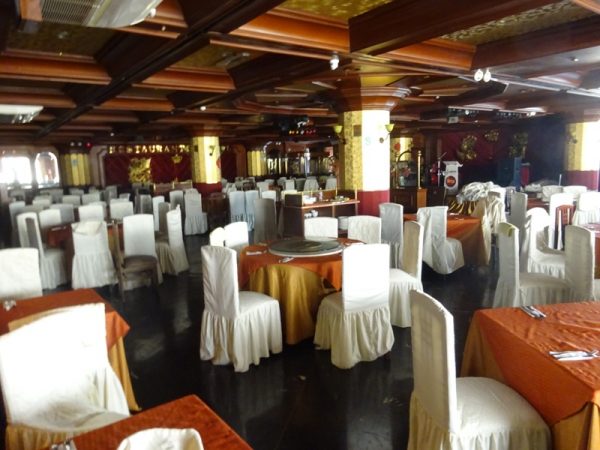 Upstairs is a banquet hall which hosts buffets. The dinner buffet features live music.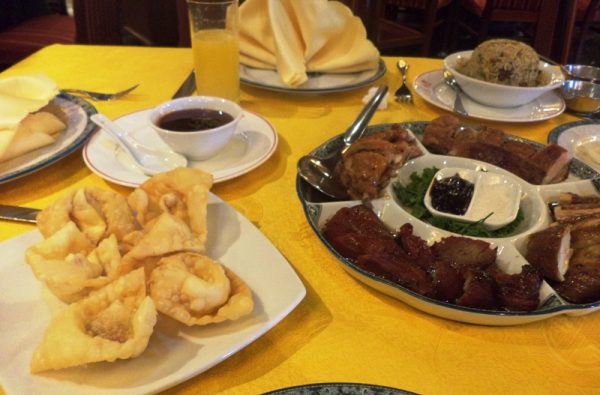 My pictures are from two visits, the first of which I used a cheap camera so the pics are a little grainy. But above you can see the main attraction of the day, Asado en 4 sabores especiales, the platter featuring chicken, two kinds of pork and duck. Even the wontons were amazing.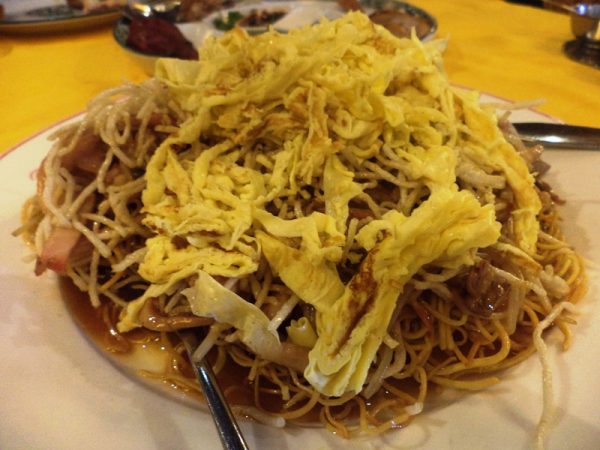 I believe this is the Tallarin Louming. Interesting how some noodles were crunchy, some soft.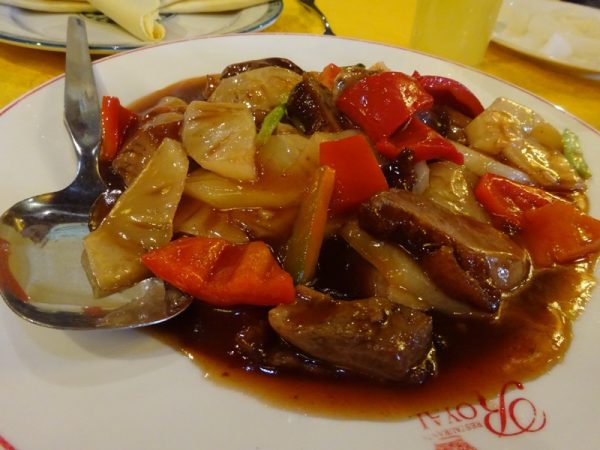 From the second visit, roasted duck with pineapple and tamarind.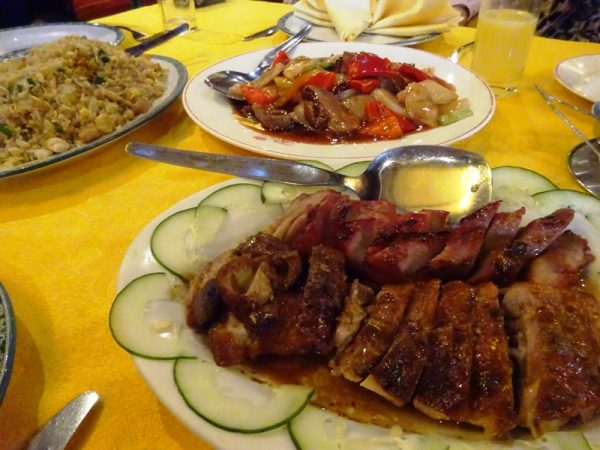 The four-meats platter from our last visit was great, but we opted for all duck and pork this time.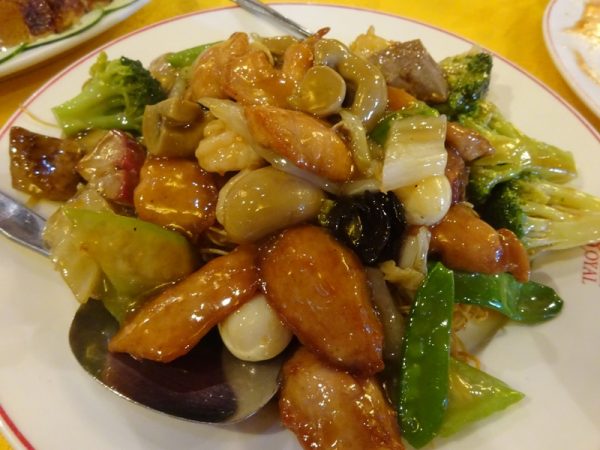 Tallarin Saltado Royal, or stir-fried noodles with chicken, duck, calamari, mushrooms, clams, quail eggs and vegetables. The noodles are under all that stuff.
Location and info
"Chifa Royal" is located on Avenida Prescott in San Isidro at the borders of Jesus Maria and Lince, just three blocks from Real Plaza Salaverry.
Restaurante Royal
Av. Prescott 231, San Isidro
Phone: 422 9547
Restaurante Royal on Facebook
Pictures
Click the pictures to enlarge. For high-res, slideshow viewing, see the Restaurante Royal album on the Lima City of Kings Facebook page.