Pentagonito, or the "Little Pentagon," is the nickname for Peru's military headquarters in the San Borja district of Lima. The periphery of the base forms one of the city's best jogging routes, spanning 2.5 miles, or four kilometers.
The Pentagonito is actually more of an odd-shaped hexagon, located in San Borja, just southwest of where the Panamericana Sur highway meets Javier Prado, a short walk from Jockey Plaza.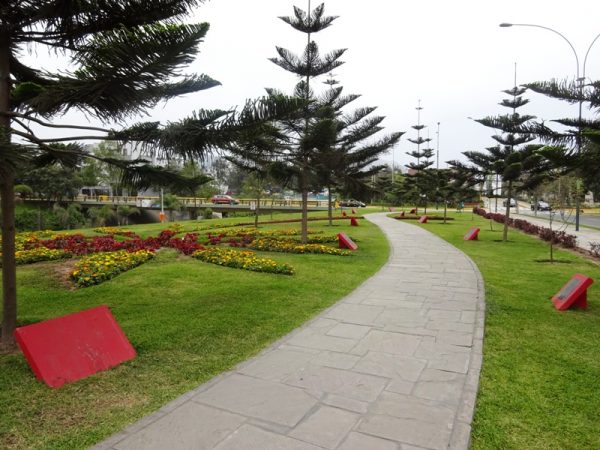 While it's hard to compete with the unsurpassable Malecon for scenic jogging, the Pentagonito circuit offers an almost impossible-to-find respite from Lima's chaotic traffic and noise. That's the real attraction of running around the Pentagonito base: peace and quiet. It's not completely free of traffic, but it's as light as you'll find in metropolitan Lima.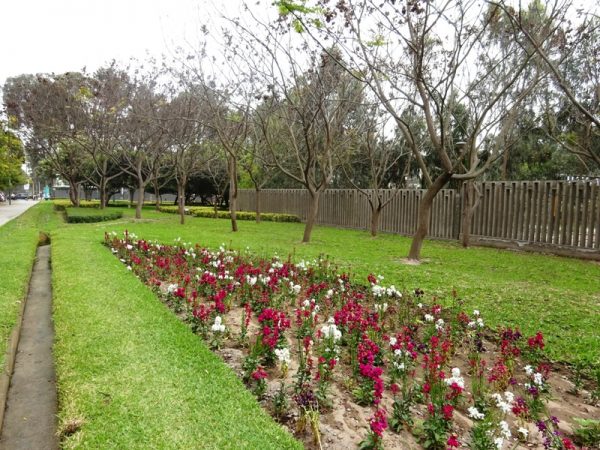 And the scenery's not too bad either. Manicured gardens all the way around.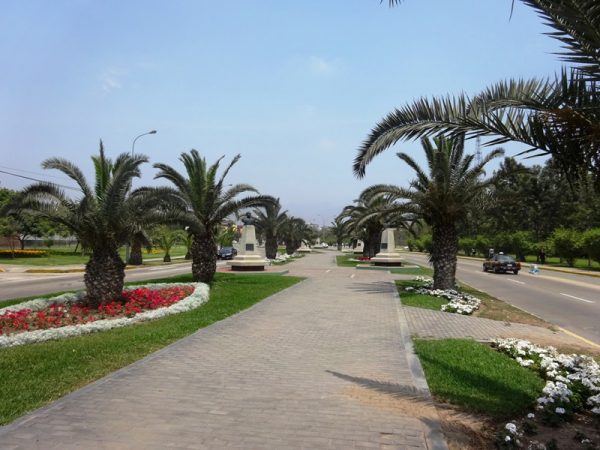 Another advantage of running at Pentagonito is the distance. I do my running at Parque Castilla (aka "Touring"), which has a track of just 700 meters, or under a half mile. So I see the same thing over and over again. And if somebody's running in the other direction, I'll see them five or six times during a two-mile run. At San Borja, there's scenic diversity.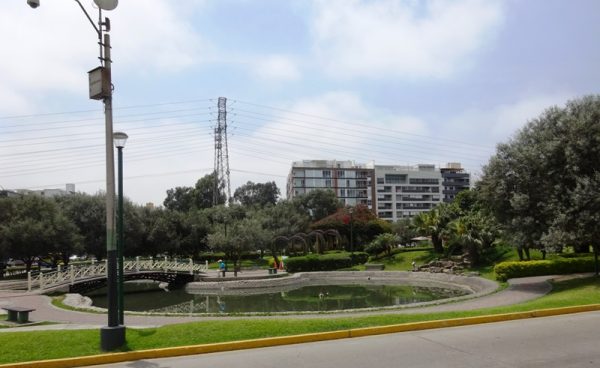 On the west side of the base, just south of the main entrance is Parque de la Felicidad, which features a small pond and children's playground.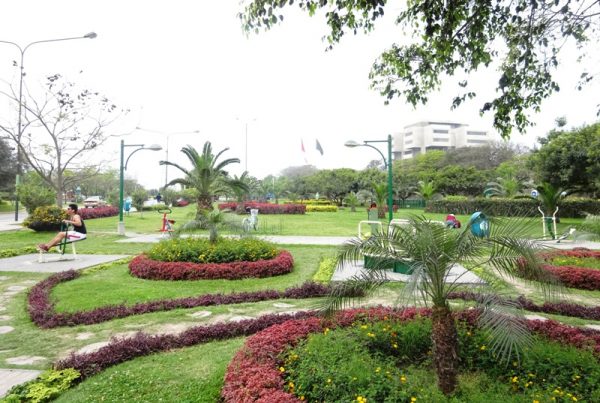 Across from Parque de la Felicidad is a small area with exercise equipment. Nothing serious though (no pull-up bars). And next to the exercise equipment is an interesting little play space for dogs.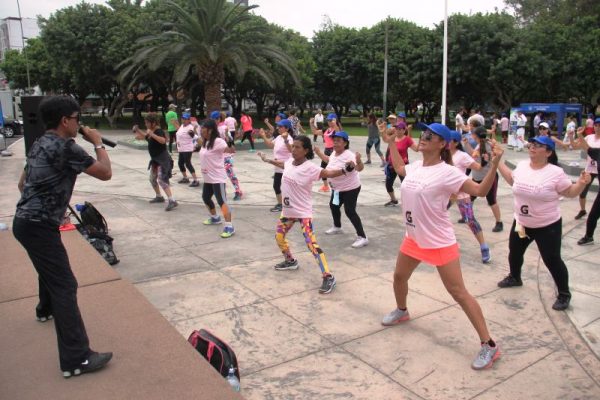 Every Sunday from 6 a.m. to 1 p.m. the district of San Borja closes the avenues adjacent to the Pentagonito for public exercise. The program dubbed "Muevete San Borja Muevete" features (in addition to individual walking, running and cycling) aerobics and dance classes, rollerskating, ping pong, tennis, volleyball, tai chi classes, pilates, spinning and more.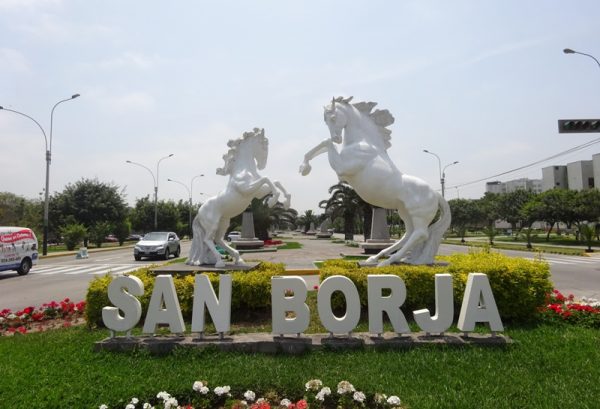 Take a virtual tour of the route with the pics below. For a high-res, slideshow viewing, see the Pentagonito album on the Lima City of Kings Facebook page.