Campo de Marte is a 91-acre green space located in the Jesus Maria district just south of downtown Lima, Peru.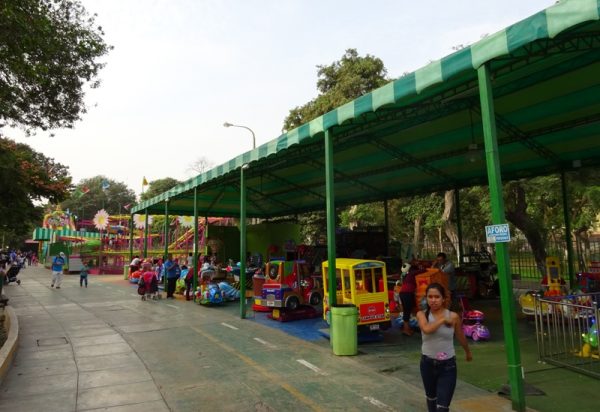 Despite the park getting crowded on weekends, it is one of Lima's best public places for family-friendly fun.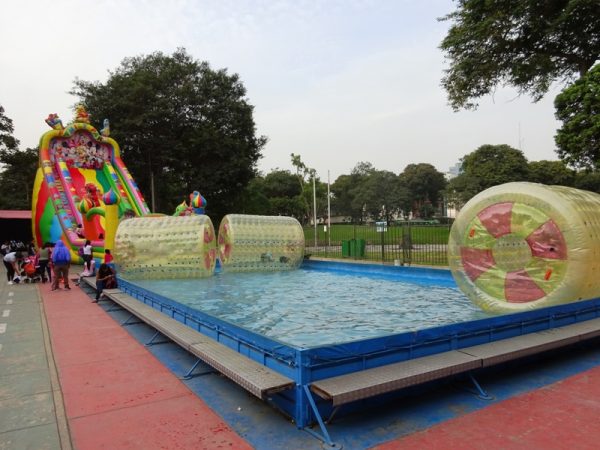 The park has a 30-foot inflatable slide, bumper cars, trampolines, water roller balls, a giant jungle gym, a shaky-bridges obstacle course and even a small roller coaster.
The roller coaster is only jerky in one place. My three-year-old and one-year-old insisted on going three times in a row. Above is a video showing the ride.
Here you can watch my wife and son attack our defenseless friends whose car had run out of juice (they were given another ride in the next session).
I also recorded the train ride available at the park. You can get an idea how the choreography teams have taken over (mentioned later).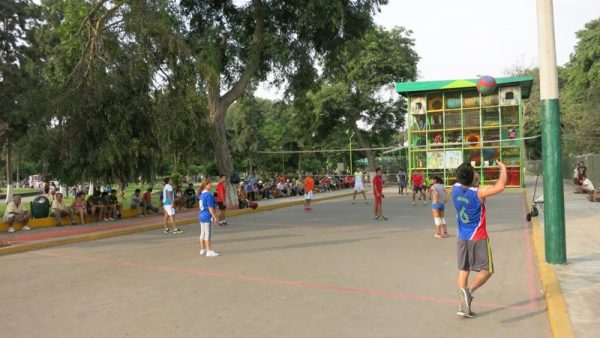 Campo de Marte is a great park for sports. In addition to the ever-present soccer, you can find basketball and volleyball games. The basketball talent isn't the greatest, but there is always somebody playing. I took some of these pictures on a weekday afternoon and there was a game.
Peru's national swimmers and water-polo team train in the Olympic-sized swimming pool. There is a popular skateboarding park with ramps and half pipes. There is also exercise equipment including pullup bars and dip bars, and the park is home to a substantial bodyweight training scene. Above is Peru's pride of swimming, Mauricio Fiol, among others.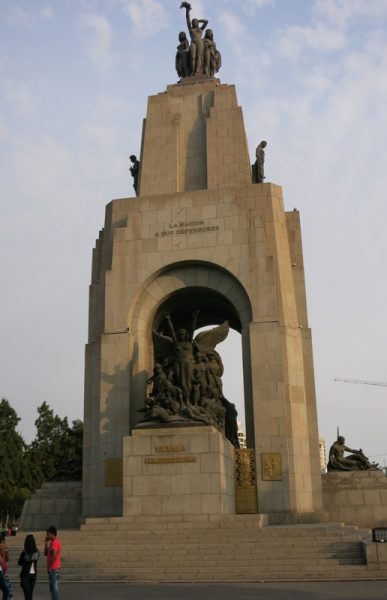 The park features a famous memorial to Peru's war with Ecuador in 1941, the first of three territorial disputes.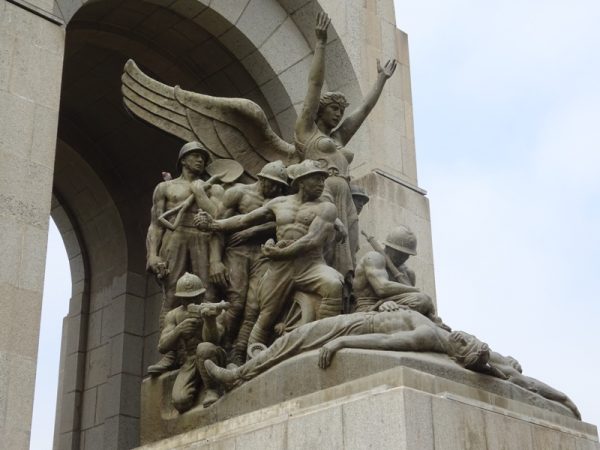 Three sides of the memorial feature images from Peru's Amazon jungle. Above is a closeup of the war memorial which faces north.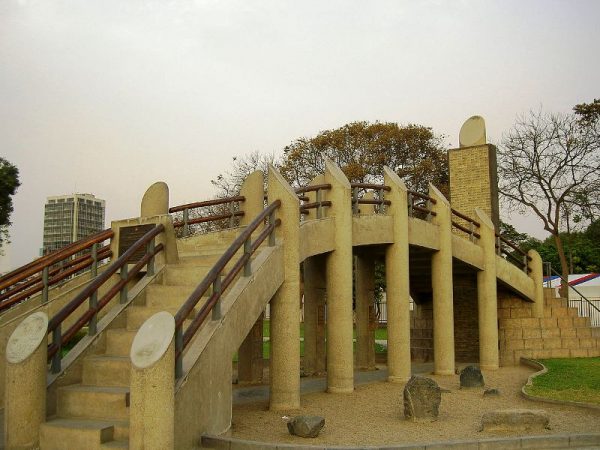 Above is a monument dedicated and built by the Japanese-Peruvian community, which originally made its home in Jesus Maria.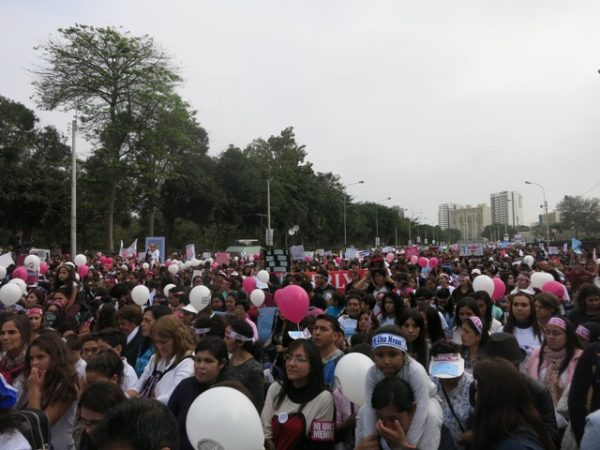 Given it's a large park not far from downtown Lima, Campo de Marte is also a common rallying point for large protests and marches. One of the last big ones was the #NiUnaMenos march, which drew 50,000 people to march against violence on women.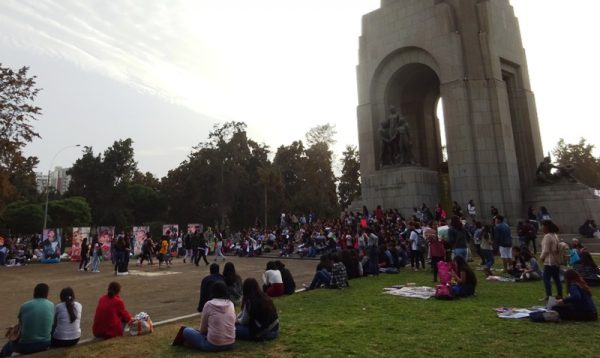 Unfortunately or fortunately, depending on your perspective, Campo de Marte is Lima's top place to congregate for choreography teams competing in "K-Pop" dance contests. I say "fortunately" because this community used to practice at Parque Mariscal Castilla, which is in my neck of the woods, so I'm happy they're a little further away from home. I don't have anything against choreography or young people getting together to dance, but their sheer numbers led to a serious congestion problem at my local park. It was almost too much of a hassle to bring my children there. A television program was filming on the day I snapped the pic above, and the train ride video illustrates how dance teams take up a lot of the park's paved surface area.
If you're interested in Lima's K-Pop scene, Campo de Marte is the ground zero on most nights and every weekend in the South American summer. Above is a women's team but there are men's teams too. Just search YouTube for "campo de marte k pop" or "campo de marte baile."
Location and info
Campo de Marte is located in the northern tip of Jesus Maria, a block west of Parque de la Exposicion where Salaverry Avenue meets 28 de Julio.
Pictures
For high-res slideshow viewing, see the Campo de Marte album on the Lima City of Kings Facebook page.