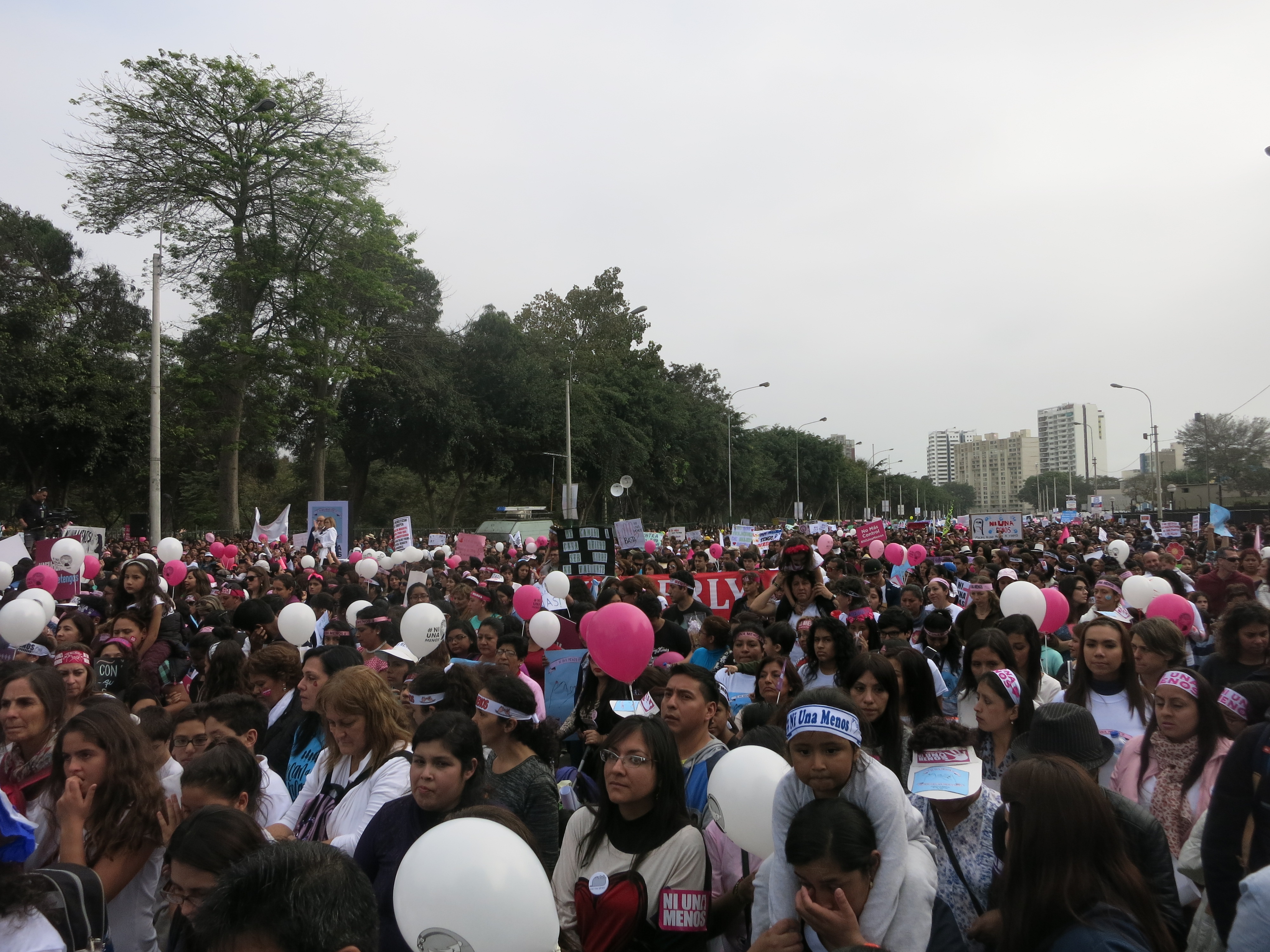 Below are pictures of the #NiUnaMenos protest against sexual violence and domestic abuse.
They were taken by journalist Jack Dylan Cole. See his coverage of the march, #NiUnaMenos: 50,000 protest violence against women in Lima.
To see the pics on Facebook, see the #NiUnaMenos album on the Lima City of Kings Facebook page.