I first learned about the latest burger joint in Lima when El Comercio's Sunday magazine Somos published a review. The pictures suggested a better burger than Friday's or Chili's, which are the old standbys when my wife or I want American food.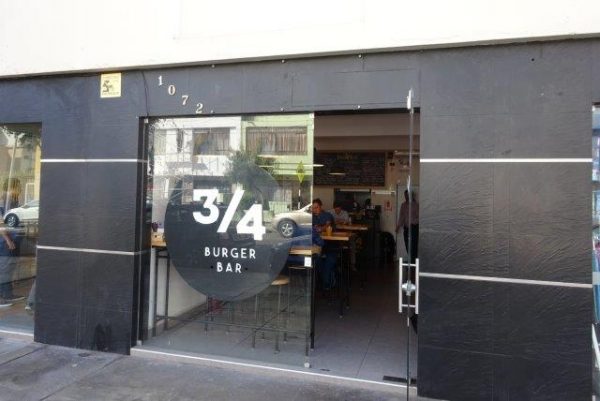 Friday's and Chili's are good enough. But when you want better than "good enough," then make the trip to Miraflores for the best burgers in Lima at Tres Cuartos Burger Bar. And that is exactly what the wife and I did yesterday to celebrate July 4th.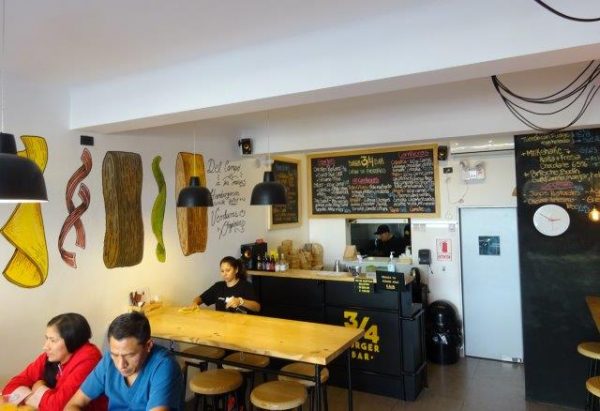 The menu is simple, which is a good sign in my opinion, since it suggests that everything on it is good, no filler crap. My only complaint is the 160-gram burgers (1/3 pound), which un macho que se respeta has no business ordering. But they have to adapt to the local market and the average Peruvian isn't accustomed to eating a half pound of beef in one sitting, especially on a workday.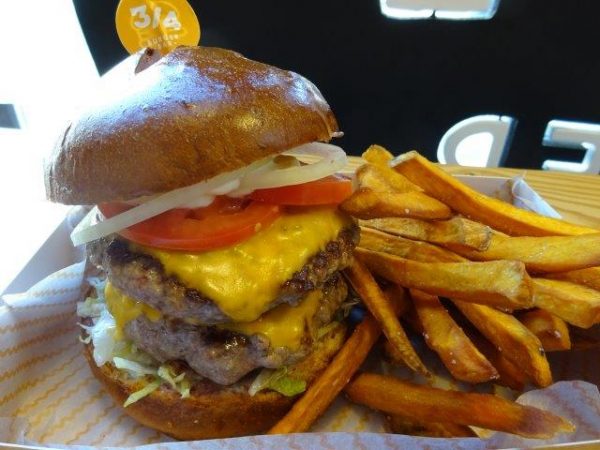 So I ordered a double-meat, medium-rare Clasica, which is cheddar, LTOP and mayo with sweet potato fries. It was as good as it looks.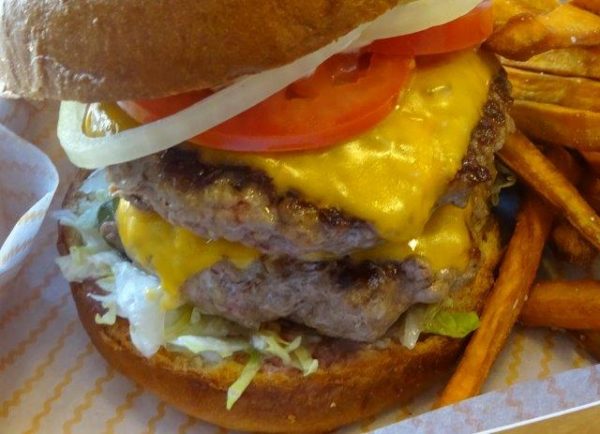 I forgot to take a picture of the inside after slicing it in half so my fellow bloody-beef eaters could get an idea of how Tres Cuartos does medium rare, but you can see the blood coming out of the edge in this closeup — always a good sign!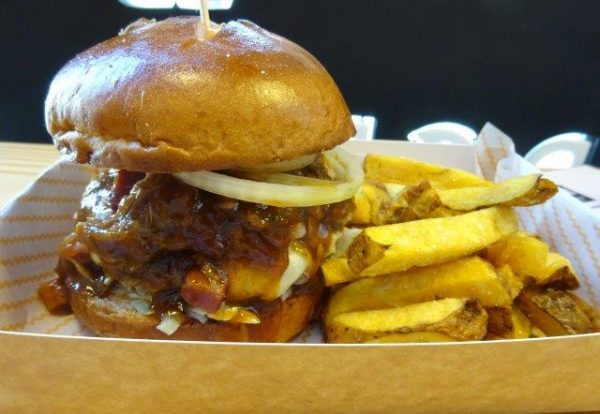 Then my wife actually surprised me by ordering a better burger than my own. She got what it billed on the menu as "Rib," which grabbed her attention because her favorite American food is BBQ ribs. But I was a little confused about rib meat on a burger, so I actually confirmed with the server that the burger had pulled, pork rib meat as a topping. It did, as well as bacon, cheddar, onion and BBQ sauce.
I was in such a hurry for my double classic that I didn't put two and two together that "Rib" is actually a classic BBQ burger with pulled rib meat. I tried it and not only did it beat my double classic, but the quantity of rib meat justified the 1/3-lb burger. So that's what I'll get next time. Below is a closeup of the rib meat and bacon.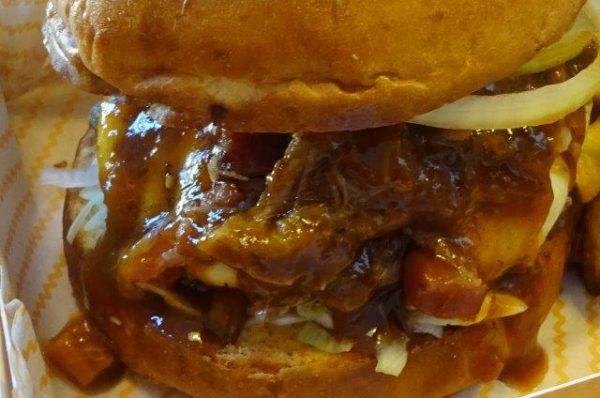 Location and info
Tres Cuartos Burger Bar
Cl. Enrique Palacios 1072, Miraflores
Hours: Monday to Saturday 12:30 p.m. to 4 p.m. and 7 p.m. to 10 p.m., Sundays 12 p.m. to 9 p.m.
IceCookies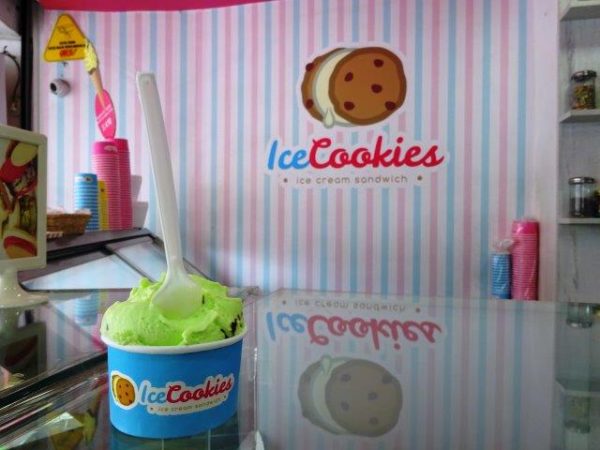 Tres Cuartos serves dessert but my wife has been bothering me for ages to take her to the ice cream place in Miraflores which I've been talking up since discovering it months ago.
So we walked 15 blocks to IceCookies, just three blocks south of Parque Kennedy on Avenida Larco. I asked for a cup of the pisco sour-flavored ice cream, which actually contains pisco (and enough of it to put you down for a nap after a 2/3-lb burger!), but they were out for the day.
So I got the mint-chocolate-chip, which was definitely good but it wasn't so great that I'd brag to the wife about the new spot. I had discovered the place while riding the Ciclodia with our three-year-old, and I ordered strawberry for him and just sampled the pisco sour for myself. That strawberry ice cream was so delicious — I mean, you could tell the ice cream was made with real fruit not so long ago — that I told my wife we had to go there someday.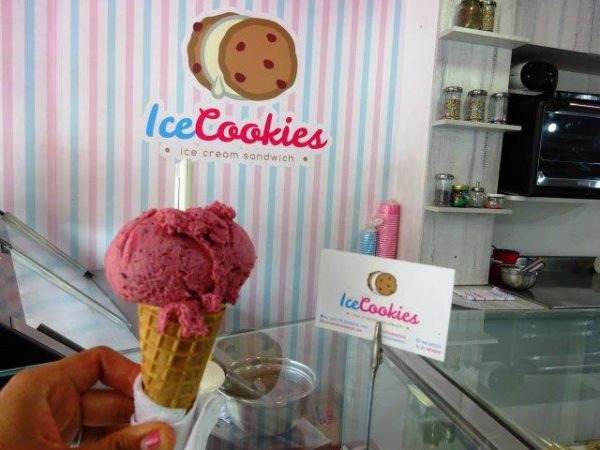 She ordered the assorted "frutas" flavor, and it was so good she said we should eat dessert there every time we go out in Miraflores. So mission accomplished, a July 4th with great burgers and ice cream!
IceCookies
Av. Jose Larco 795, Miraflores
Hours: 11 a.m. to 11 p.m.
Click here to see IceCookies on Google Maps.
Pictures