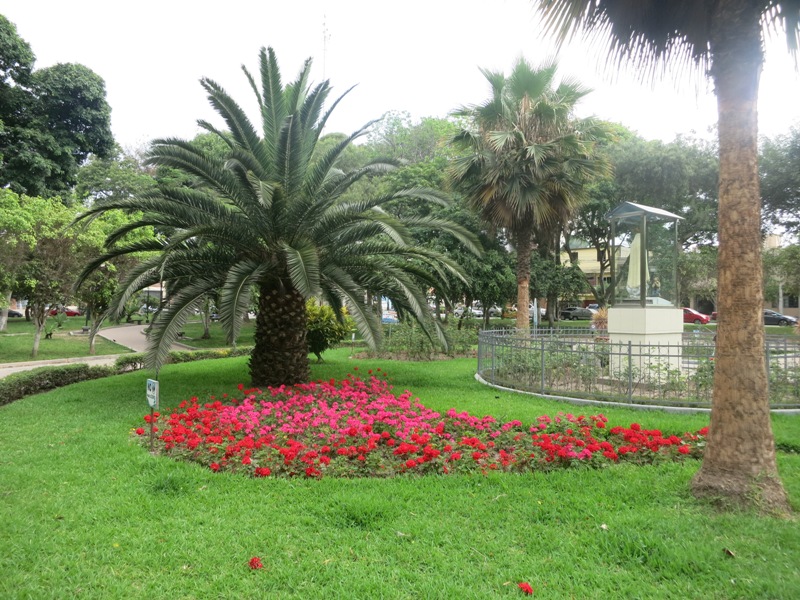 Parque Castilla, commonly known as "Touring" for the drivers-license testing center across the street, is a popular park in Lince and one of Lima's best destinations for family-friendly fun.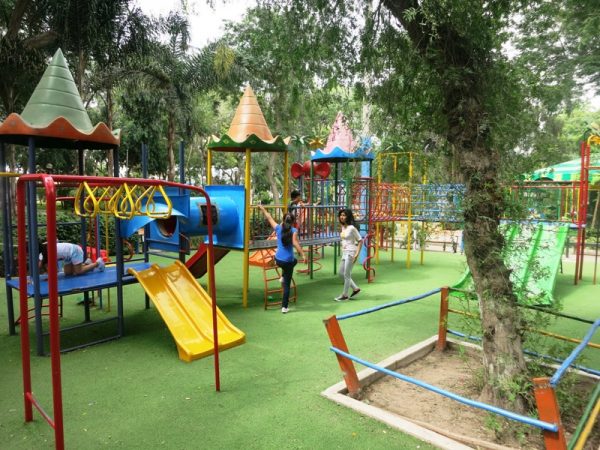 The children's playground is almost never this deserted. This picture was taken on a school day.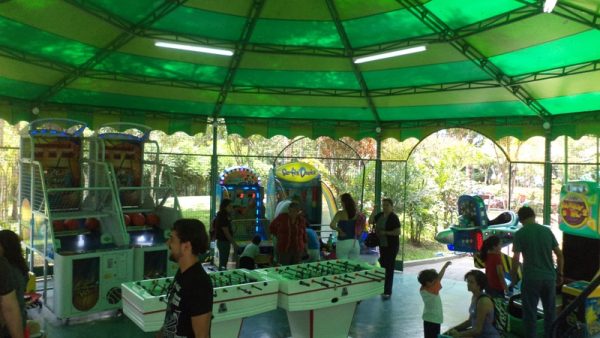 The children's area also features a video arcade, go-carts, a trampoline and more is always coming, making Parque Castilla one of Lima's best parks for children.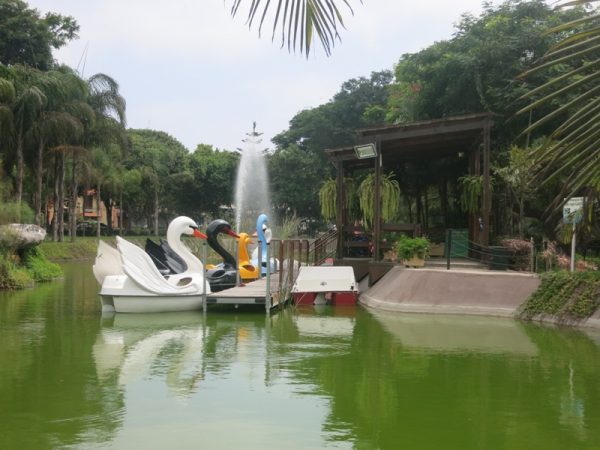 Near the playground is a man-made pond with paddleboats and fish-feeding. The paddleboats are great fun. For five soles per person over two years old, you get two laps around the pond.
Most of Lima's parks have strict rules about what kinds of food visitors can feed the fish. But in middle-class Lince, any attempt to enforce the fish's diet was futile … until recently. Last time we brought the children to feed the fish a park employee was enforcing a rule not to allow bread or street food. At 10 a.m. the park simply puts out fish food for anybody to feed them.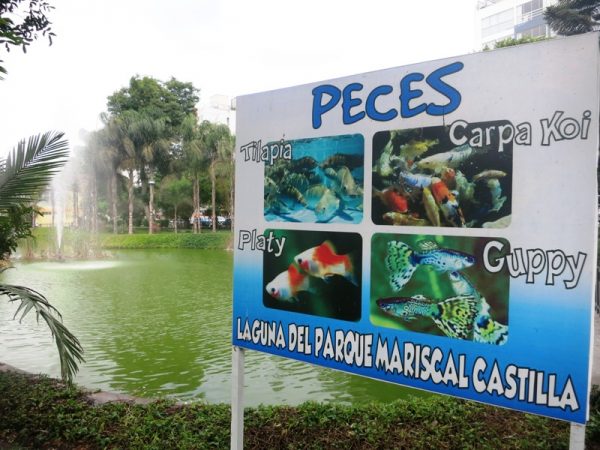 The common names and species of the park's fauna and flora are marked by signs like the one above.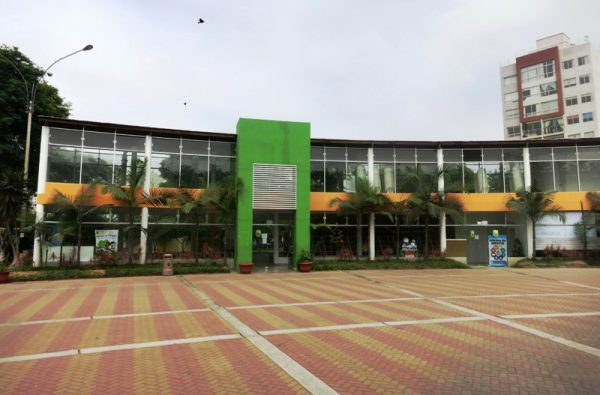 A children's library where you can read books on site is open to the public.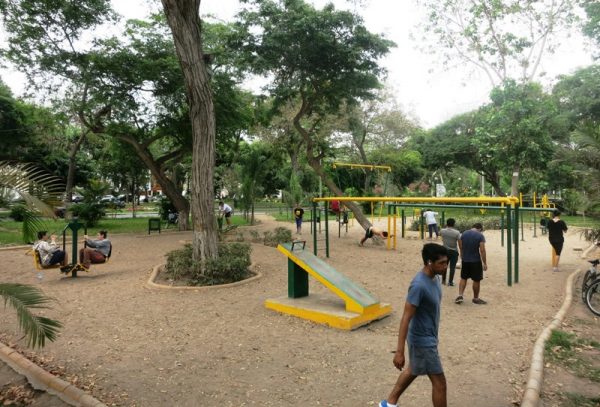 The park is also home to one of the city's best public exercise centers where a significant bodyweight community trains. While most of the equipment is worthless (Peru isn't exactly on the cutting edge of sport science), there are two metallic gymnastic rings stations, two pull-up bars, two monkey bars, two sit-up stations (one decline) and even a rock-climbing wall. Some of the regulars at the park can do advanced exercises such as muscle-ups, handstands and pistol squats. Watch a video of one Touring regular doing a "mime"-style routine on a pullup bar.
Parque Castilla has two amphitheaters used for meeting points for soccer fans or dance classes. In fact, Parque Castilla grew so popular among choreography teams practicing K-Pop that all the large concrete spaces were overrun with dance teams. Residents of Lince complained the park was too crowded on weekends and, in a controversial move, the district banned dancing, but enforcement is spotty. Before the ban, scenes like in the video above were fairly common in Parque Castilla. That scene has since moved to Campo de Marte.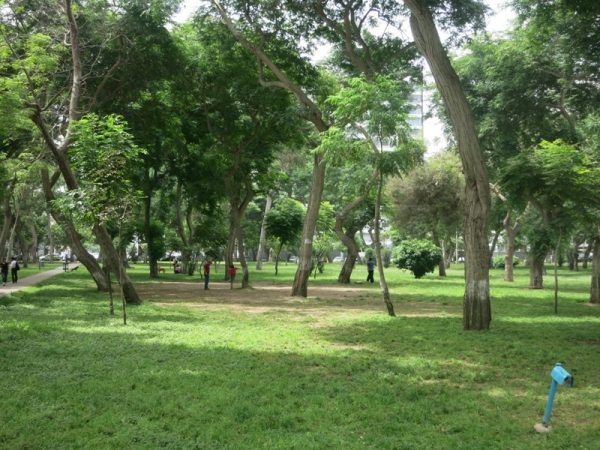 The park is actually split in two by Cesar Vallejo Avenue. All the bells and whistles listed above are on the northern half. On the south side of the avenue is the Bosque, or forest, common for soccer games, picnics and, above all, walking the dog.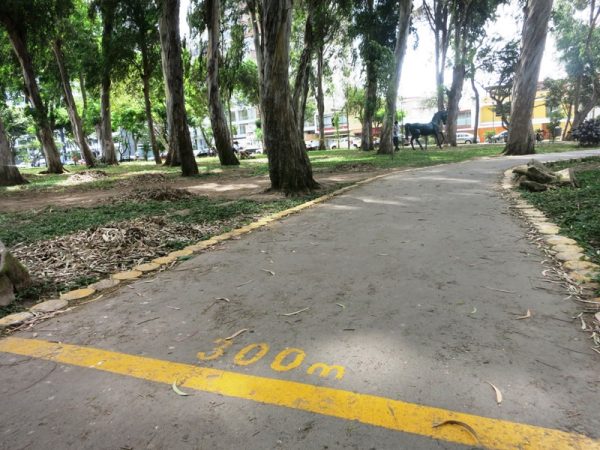 The Bosque is lapped by a half-mile track. The huge trees provide much-needed shade for runners in the Lima summer. The track is even marked every 100 meters.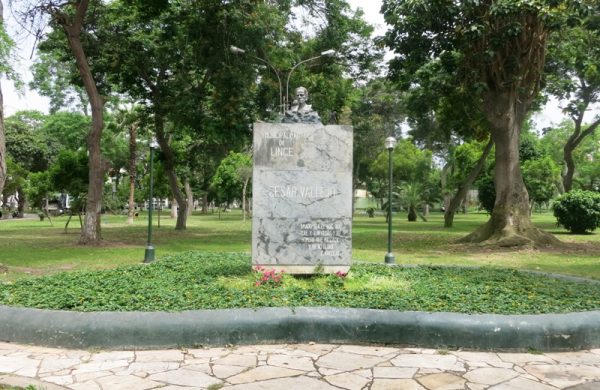 East of the Bosque is a small area of park benches with statues of Peru's writers. Above is poet Cesar Vallejo.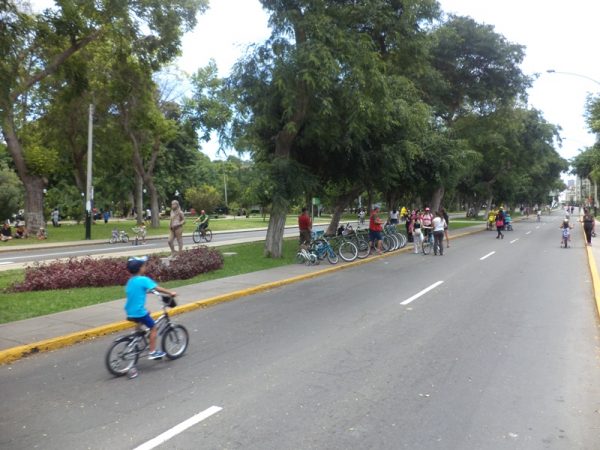 Every Sunday for Ciclodia, when the city closes Arequipa Avenue from 7 a.m. to 1 p.m., the district of Lince also closes the three blocks of Cesar Vallejo Avenue between each side of Parque Castilla. The short distance is perfect to create a safe riding space for children. And without fear of passing cars, the park which is usually split in two becomes one giant park with nonstop children's activities, since the southern grassy side caters to dogs. Private companies rent out bicycles and rollerblades for children.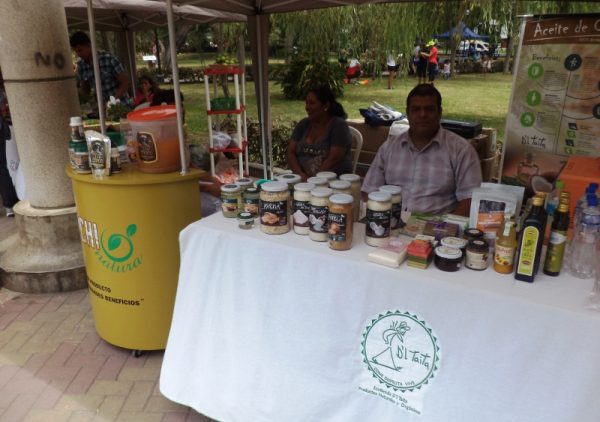 Every Sunday, Parque Castilla hosts an organic-foods fair with traditional naturopathy including Maca, quinoa, Chanca Piedra, quinoa and more. The Ecoferia is one of many regular and special events the park hosts, including storytellers for children, concerts, Tai-Chi and aerobics classes and more.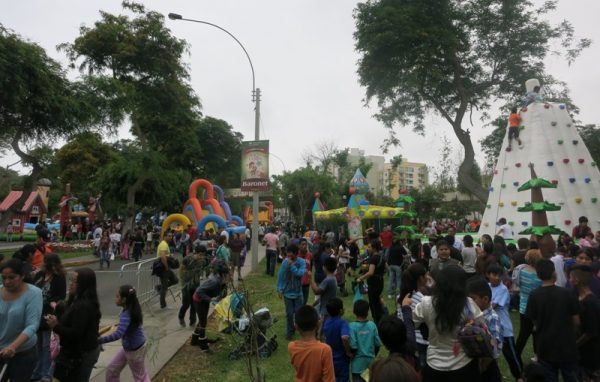 One event that was, in my opinion, a complete disaster was a free carnival for all (55,000) residents of Lince. In my opinion, if they had charged just one sol or two then the lines wouldn't have been so prohibitive. But oh well.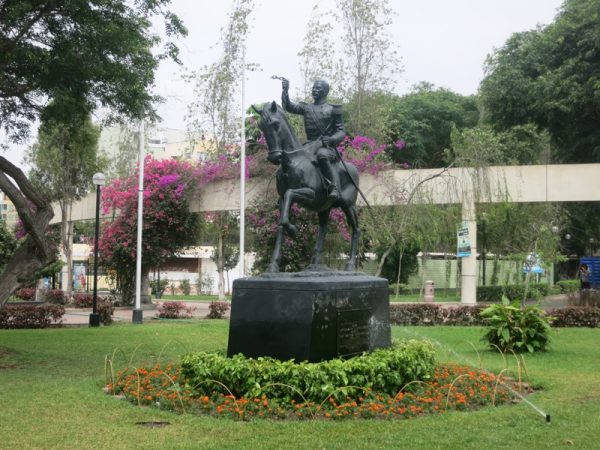 The park is named for Ramon Castilla, a former military general and two-term president who used Guano Era windfalls to build the institutions that would lead Peru into the 20th century. Castilla also freed the slaves.
Location and info
Parque Castilla is located in Lince on Cesar Vallejo Avenue, a few blocks west of Arequipa Avenue and north of San Isidro.
Pictures
For high-res slideshow viewing, see the Parque Castilla album on the Lima City of Kings Facebook page.