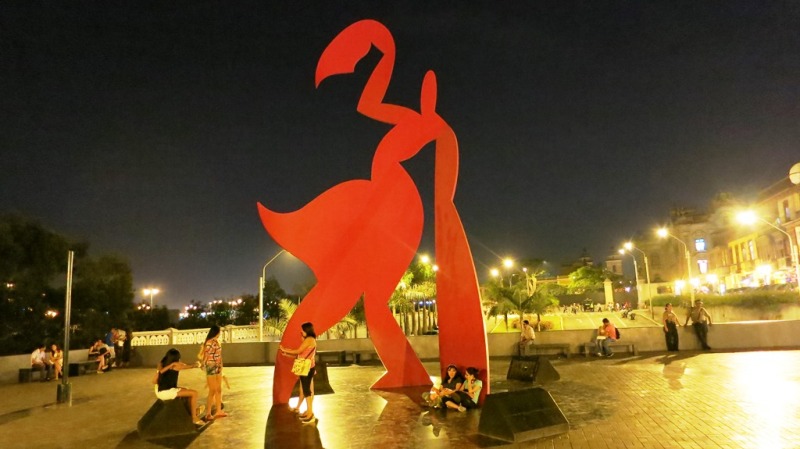 Alameda Chabuca Granda is a pedestrian strip behind the Government Palace featuring street entertainment and snacks. In these blocks you'll find storytellers and dancers performing in small amphitheaters. There is also a reasonably priced, outdoor restaurant offering many of Peru's signature dishes.
The flagship monument is a red statue of a woman dancing. The woman is Chabuca Granda, Peru's famous 20th century singer for whom this area is named.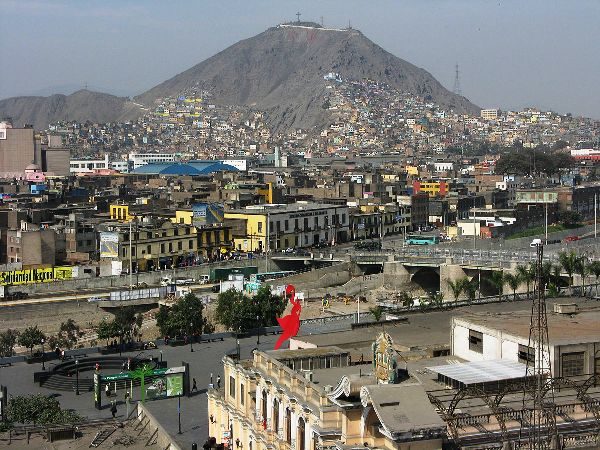 Cerro San Cristobal is visible from the alameda. Note the Chabuca Granda statue in this aerial shot.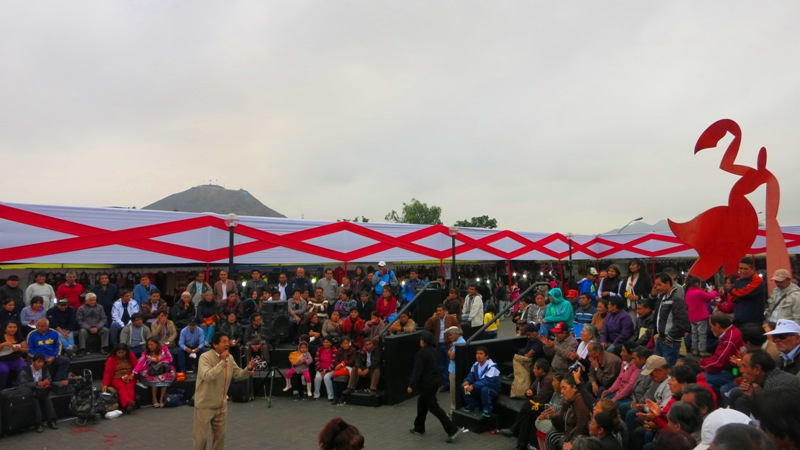 Comedians and clowns offer cheap entertainment in the alameda's amphitheaters, making Alameda Chabuca Granda one of downtown Lima's busiest areas for families and couples.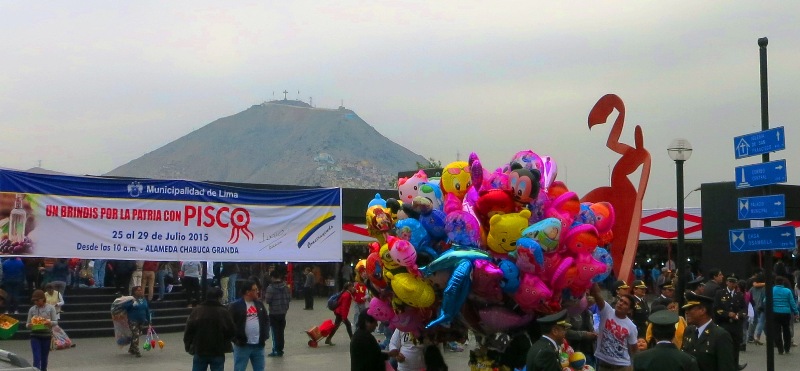 The alameda is one of very few places in the city center where children can run around. Vendors sell balloons and toys, making it downtown's best family-friendly urban space.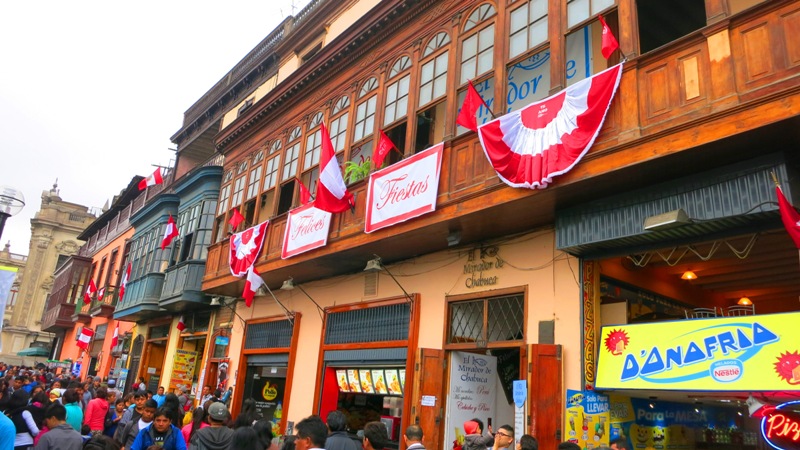 Lima's iconic wooden balconies overlook the alameda. Some of them are bars offering Pisco Sour specials and more.
In this picture, you can see a cutout where people can take a picture of themselves wearing the tapada limeña. Notice the food carts selling snacks and sweets up and down the promenade. This is a good place to try Suspiro de Limeña, Picarones, a Butifarra and more.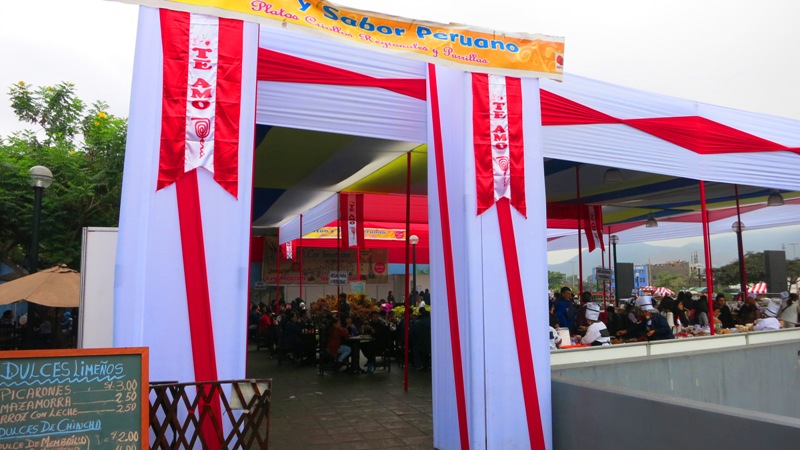 At the corner of Camana Street is Plazuela Las Limeñitas, an open-air food market selling traditional Peruvian cuisine at unbelievably reasonable prices. This is a great place to get something good for cheap.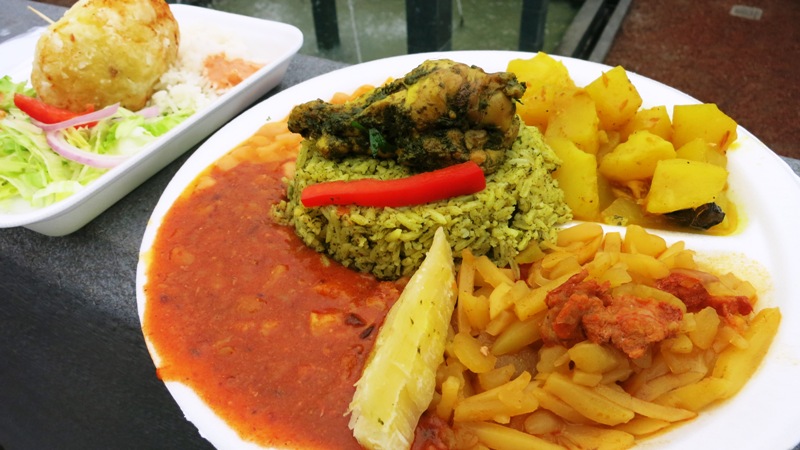 A Creole platter with Papa Rellena.
Location and info
Alameda Chabuca Granda is located directly behind the Government Palace and extends for two blocks along the Rimac River. The area is completely safe and family-friendly until 10 p.m.