Plaza San Martin is a large city square located in downtown Lima.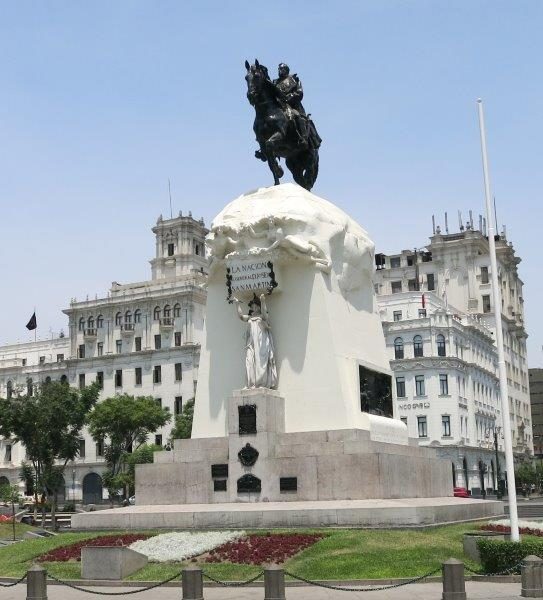 The plaza was named for Jose de San Martin, the Argentine military general who officially declared independence on July 28, 1821. Although Venezuelan freedom fighter Simon Bolivar cemented Peruvian independence, he overstayed his welcome and is thus held in less esteem than San Martin, who is displayed on horseback in the magnificent statue in the center of this plaza.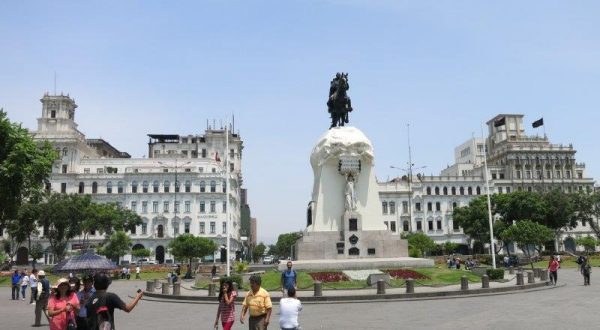 The white, baroque architecture and fountain give an effect of grandeur.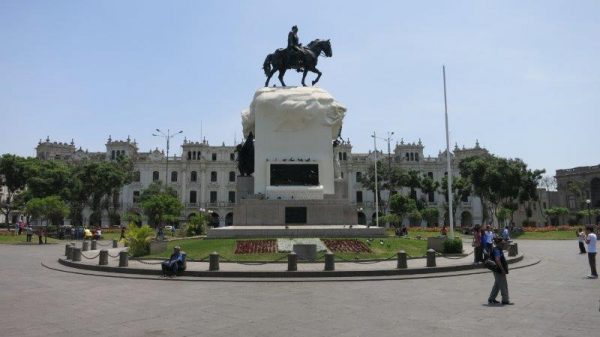 For most of the 20th century, Plaza San Martin was the commercial center of downtown Lima.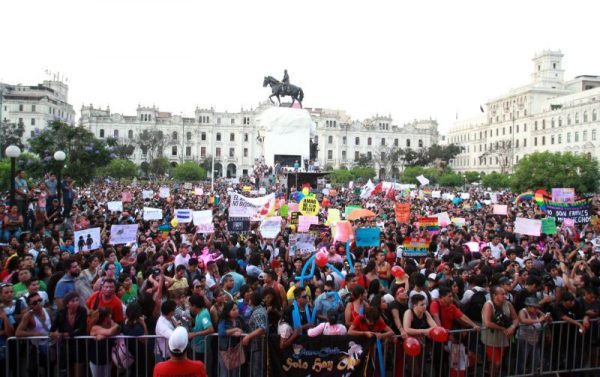 In recent decades, however, it is almost strictly for tourism and hosting large protests.
In 1987, Nobel laureate Mario Vargas Llosa gave a speech condemning President Alan Garcia's plan to nationalize the banks in what proved to be a turning point in moving Peru away from heavy state planning to a market economy.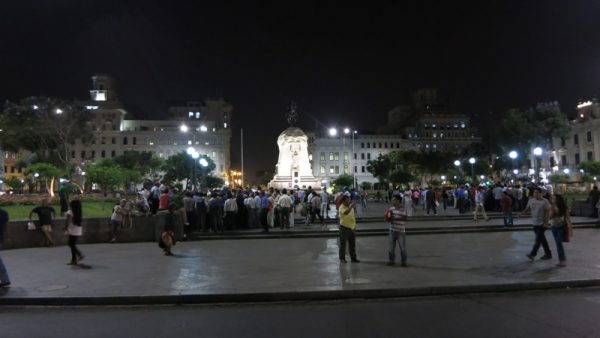 Located near downtown Lima's more popular bars, Plaza San Martin comes alive at night.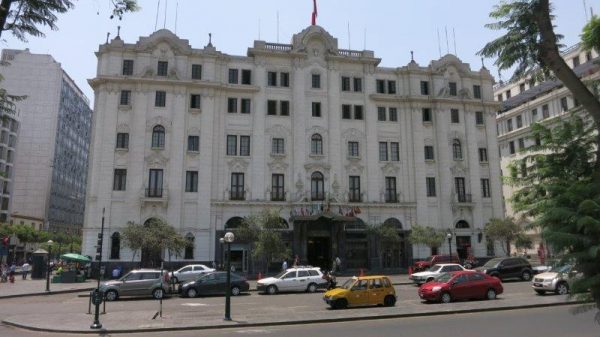 The historic Hotel Bolivar faces Plaza San Martin from the west side, north of Nicolas de Pierola Avenue, a.k.a. "La Colmena." Its bar is famous for its Pisco Sour. The bar's patio overlooks La Colmena.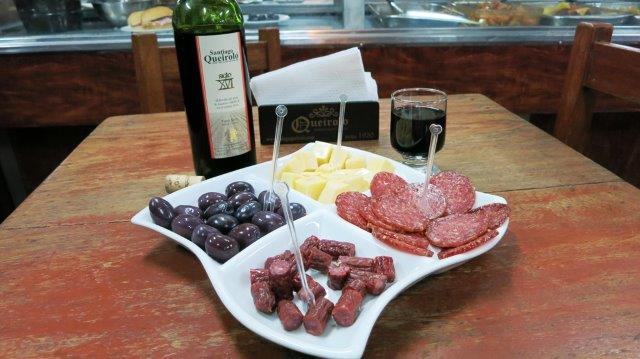 Located within one block from the plaza are Bodega Queirolo, Piano Bar Munich and Estadio Futbol Club.
Location and info
Plaza San Martin is located one block west from the La Colmena station on the Metropolitano line, and is featured in the Downtown Lima Walking Tour.