I took my wife to Astrid y Gaston for Valentine's Day. We ordered the seven-course tasting menu, so plenty of pictures below.
The Chef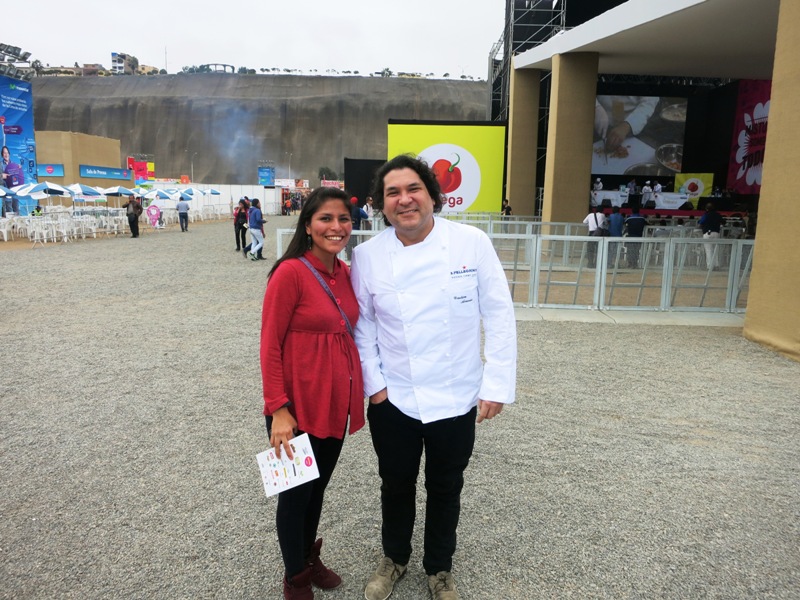 Astrid y Gaston is the flagship restaurant of Peru's preeminent celebrity chef, Gaston Acurio, the man credited with introducing Peruvian cuisine to the world beyond South America. Acurio is also the brain behind Chicha, La Mar, T'anta, Panchita, Madam Tusan and more. In addition to dozens of locations in Lima, his restaurants also operate in Chicago, San Francisco, Madrid, Sao Paulo, Santiago, Bogota, Buenos Aires and more.
The Restaurant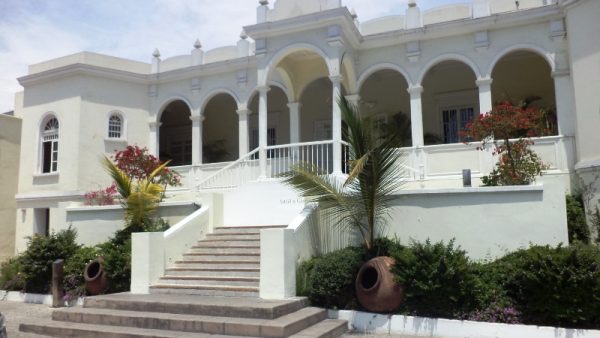 After training in Spain and France, Acurio returned to Lima in 1994 and, with his wife Astrid, opened Astrid & Gaston. Today Acurio is one of the world's top chefs with restaurants around the world and credited with helping to bring Peruvian cuisine to the forefront. In 2013, Astrid & Gaston was recognized as the best restaurant in Latin America and #14 in the world. In 2016, it ranked #7.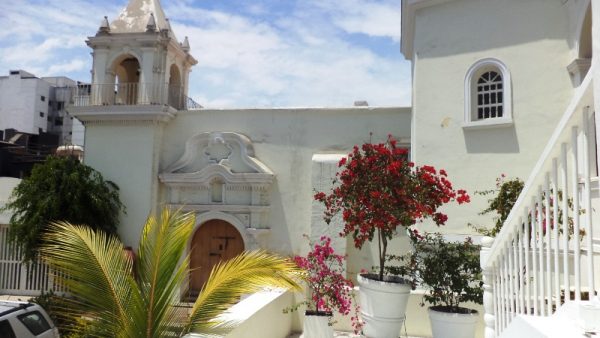 The restaurant is located in Casa Moreyra, a 17th-century hacienda in San Isidro. A century before the colonial mansion was built, the land was owned by Antonio de Rivera, the colonist who planted the first olive trees which would ultimately become Parque El Olivar, or "El Bosque."
According to The World's 50 Best, the building is of "elegant high-ceilinged grandeur with minimalist décor. The restaurant is set within a brilliant-white 17th century former plantation house, which also houses a bar, private rooms, development kitchen, patio and kitchen garden."
In front of the restaurant is a garden where they grow fresh herbs and vegetables.
The Food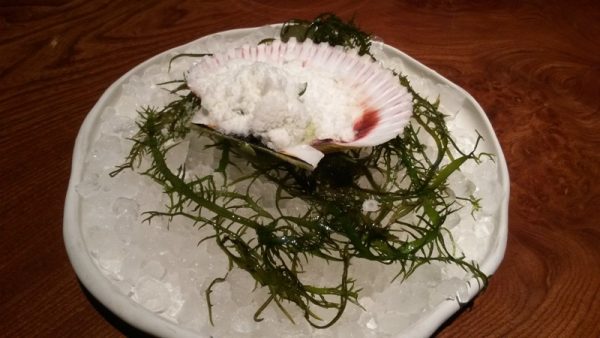 The first course was the Concha de Pisco, or Peruvian scallop. It's covered in ice shavings which made the clam meat so cold and fresh. After the wife ate half of it, I got a bit of a blurry shot of what's inside: scallop meat with a blend of pistachio, vanilla and cilantro.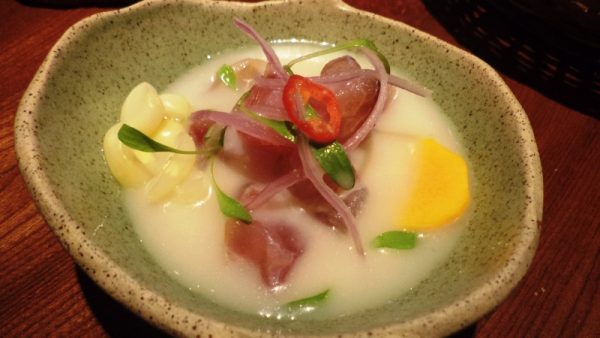 The corvina ceviche. The presentation showed the fish, sweet potato and corn before smothering it in leche de tigre lime juice. I didn't get a shot of the fish before leche de tigre, but it was fresh enough to serve like sushi.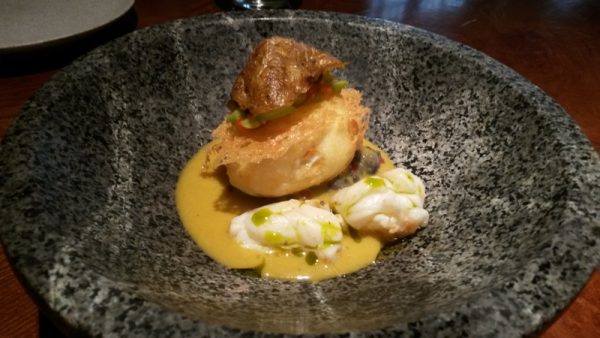 Egg with lobster. The raw yolk is inside the battered white, and the lobster meat is below in the yellow cream.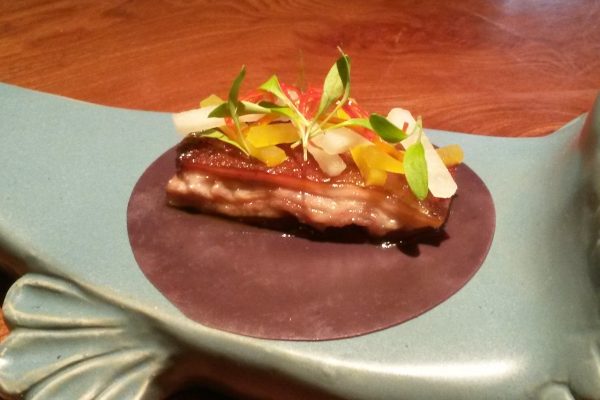 Peking Guinea Pig, a Peruvian version of Peking Duck, which was one of the highlights of the menu. We had eaten these, which I like to call guinea pig tacos, at Chicha, Acurio's restaurant in Arequipa.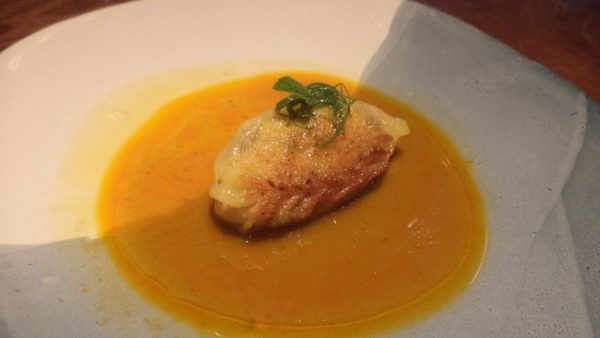 A tempura-covered shellfish cau cau. "Cau Cau" is a traditional Peruvian stew which usually has beef tripe. It was better with shellfish, although this was the most difficult to share. I could've taken it down in one bite.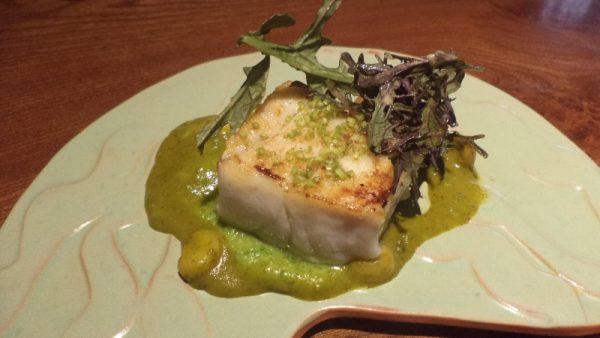 An unbelievable tender grouper filet served with a green corn sauce and a tiny ball of fried corn cake. My favorite of the seven course.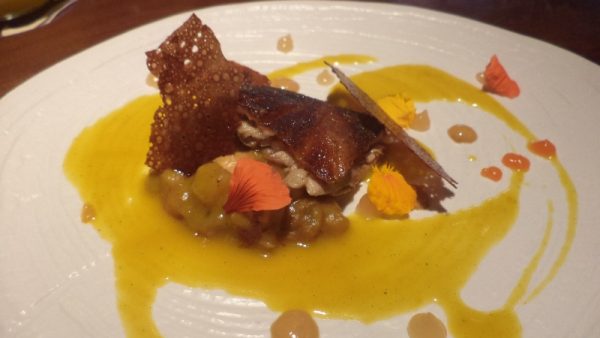 Pork tenderloin with a bit of crunchy skin in a gourmet Carapulcra sauce. Note the flower. Also note the chocolate crisps, which made the dish sweet. Runner up to the grouper.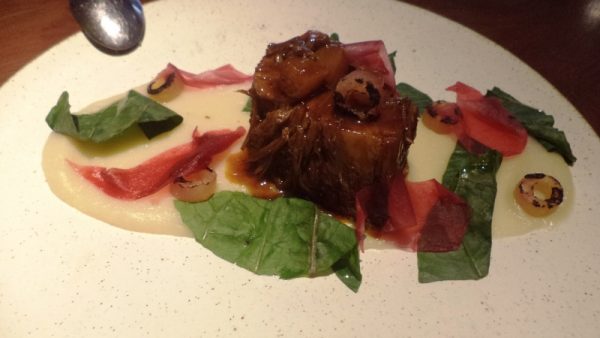 In addition to the tasting menu, we ordered the Asado de Tira, or stewed beef ribs with mashed potatoes. Served with stewed turnips, pickles and cream of onion to add sweetness. The beef melts in your mouth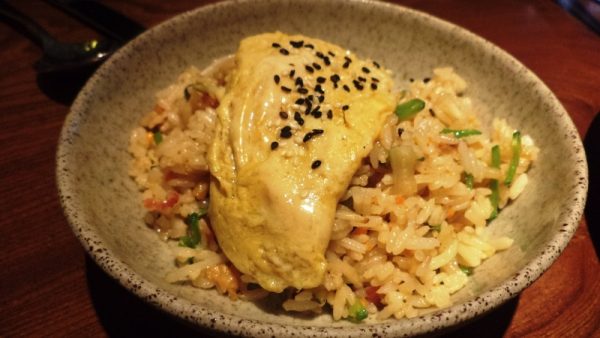 The beef was served with an Aeropuerto, which is a typical Chifa dish of rice and noodles. But Acurio's version used yellow aji pepper to spice it up, covered in egg.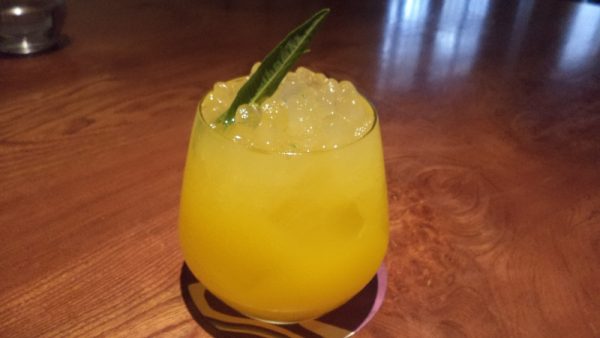 We had a non-alcoholic Lima Passion, which had maracuya, lime and mint leaves.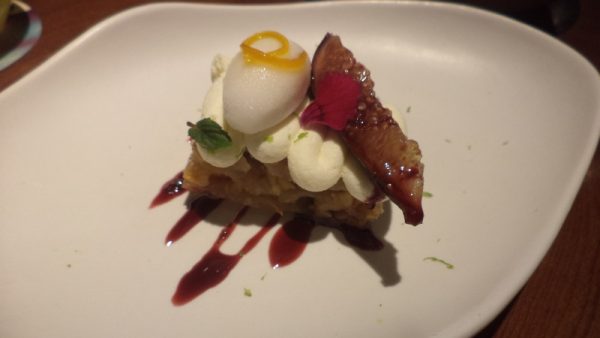 The tasting menu came with a special Baclava with fresh fig and sacha inchi nuts.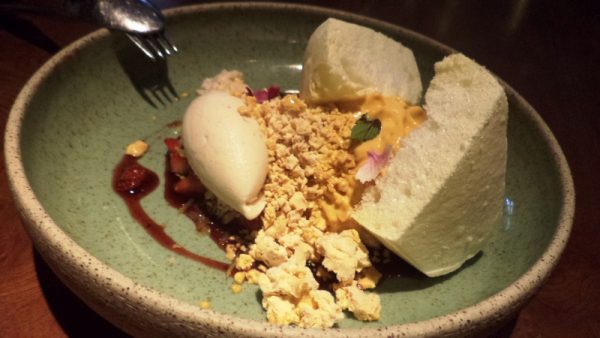 We also ordered the special Suspiro, which wasn't anything like the classic Suspiro de Limeña. It had cinnamon ice cream next to what I thought was a lucuma cream and elderberry (sauco) sauce. This was the only disappointment of the meal given how much I like a traditional suspiro, but it was still pretty good.
Location and info
Astrid y Gaston
Av. Paz Soldan 290, San Isidro
www.astridygaston.com
www.facebook.com/AstridyGastonLima
Astrid y Gaston is located in San Isidro just a few blocks southwest of Arequipa and Javier Prado avenues. Taxi drivers will know the Virgen del Pilar church at the corner of Paz Soldan and Conquistadores as a reference point.
I'm on the record in many places saying you don't have to eat at the celebrity-chef restaurants in Lima to enjoy Peru's best food. The restaurants serving traditional Peruvian cuisine are fine. But given that, it's still phenomenal eating. Even the bread was exquisite!
Pictures
For high-res slideshow viewing, see the Astrid y Gaston album on the Lima City of Kings Facebook page.