Parque Kennedy is the central park of the Miraflores district and the focal point of tourism in Lima, Peru.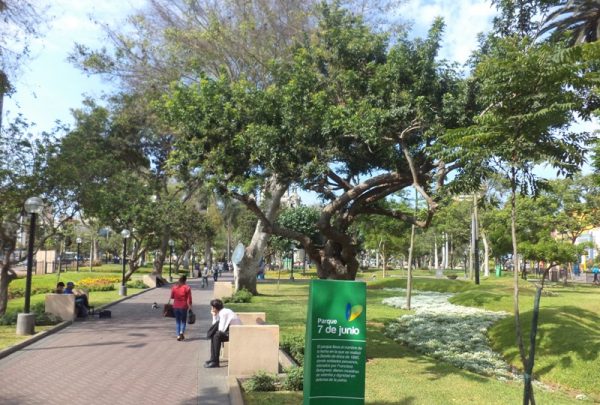 Formerly known as Parque Central and officially spanning two parks called Parque 7 de Junio and Parque Kennedy, everybody simply knows the six-acre green space in the heart of Miraflores as "Parque Kennedy."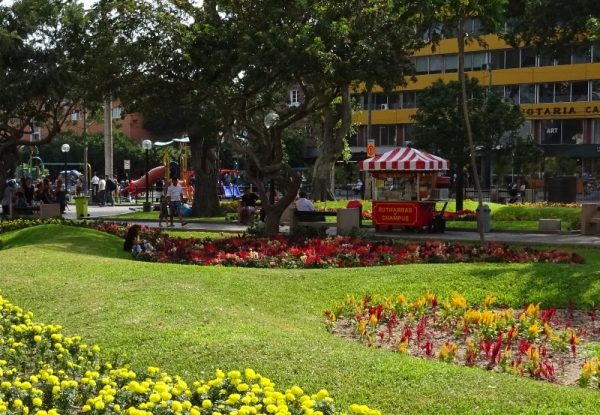 Parque Kennedy boasts beautiful gardens and ample seating. Cart vendors offer some of Lima's most famous street foods. This is a great place to try a butifarra, a sandwich of Peruvian-style ham with yellow aji pepper, red onion, lettuce and mayonnaise on French bread.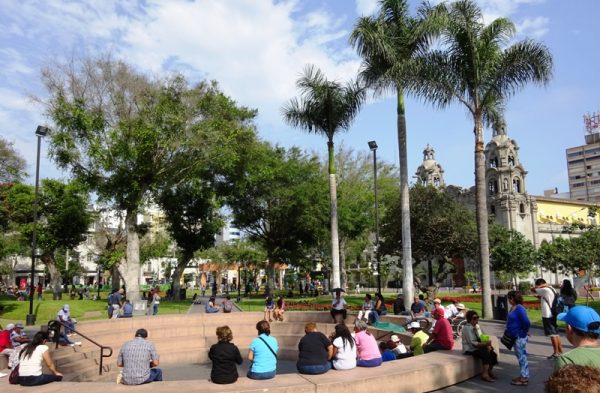 Its location in the heart of Miraflores makes it a popular gathering point day and night. Amphitheaters allow for street entertainment in the afternoons and early evenings.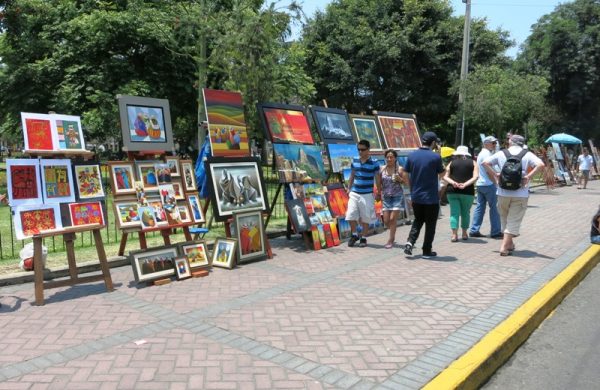 Peruvian artists sell paintings and handicrafts.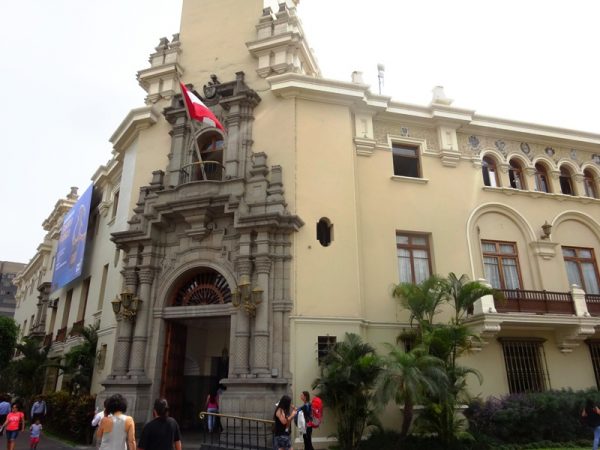 In the heart of the park are the Miraflores municipal city hall (above) and the Iglesia de la Virgen Milagrosa (Church of the Miraculous Virgin).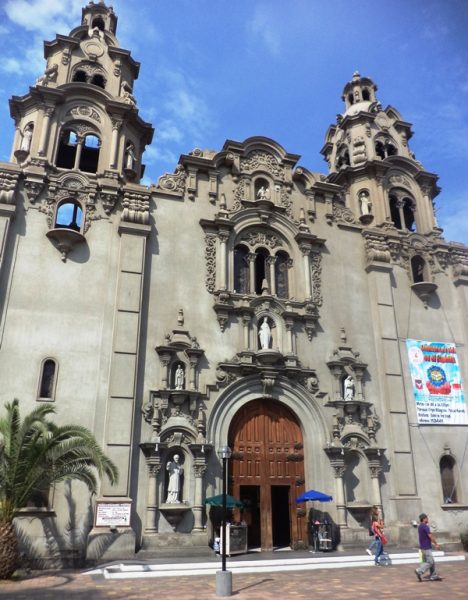 The church was built in 1939 when Miraflores was a quiet, beach-side suburb miles away from the city of Lima in present-day downtown (Cercado).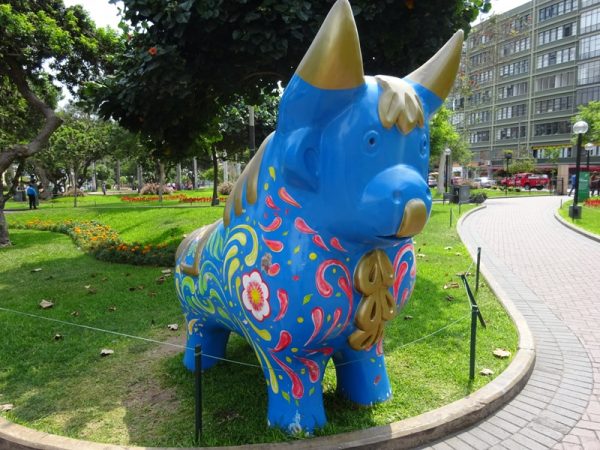 This statue of a bull is a popular place to take a selfie.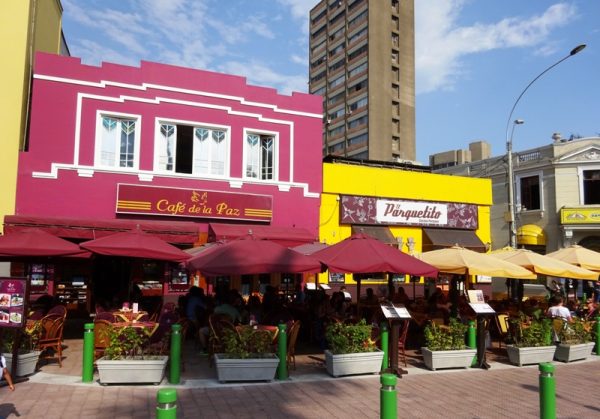 The area is surrounded by restaurants and bars. Among the more notable are Cafe de la Paz and Haiti. On the far right of the picture above you can barely see the sign for El Parque D'onofrio, a great restaurant for children founded in 1960 by the Italian-Peruvian family of ice-cream entrepreneurs.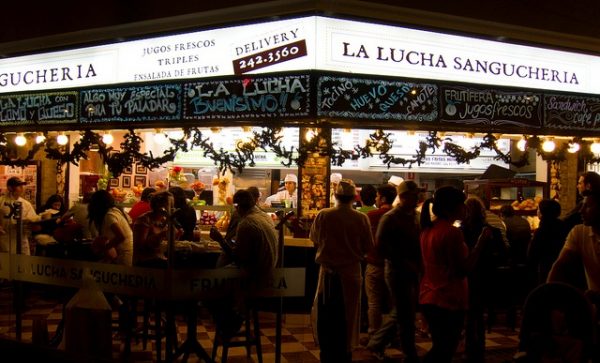 La Lucha Sangucheria is a tourist favorite for its good service and familiar sandwiches with fresh juices, but I recommend you not waste your time.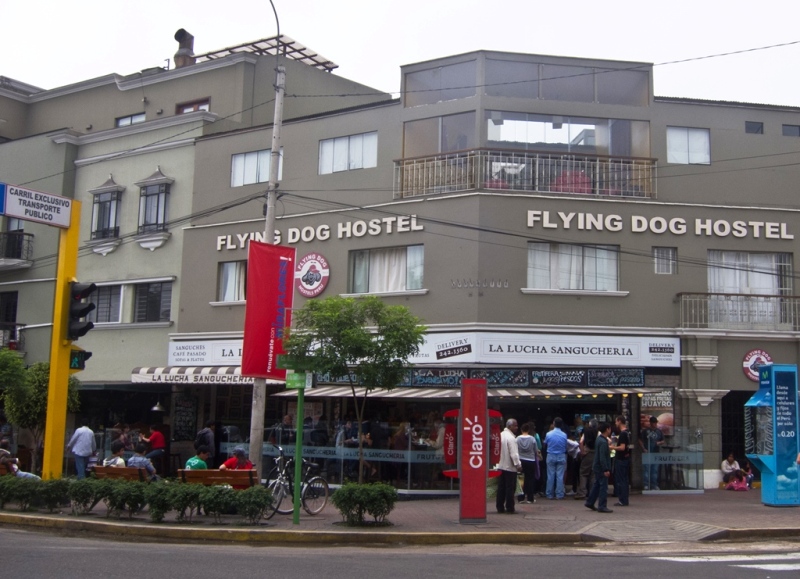 Many of Lima's oldest and most popular hostels are within a couple blocks from Parque Kennedy, or in some cases overlook it. If you're looking for action, you can't go wrong with that location.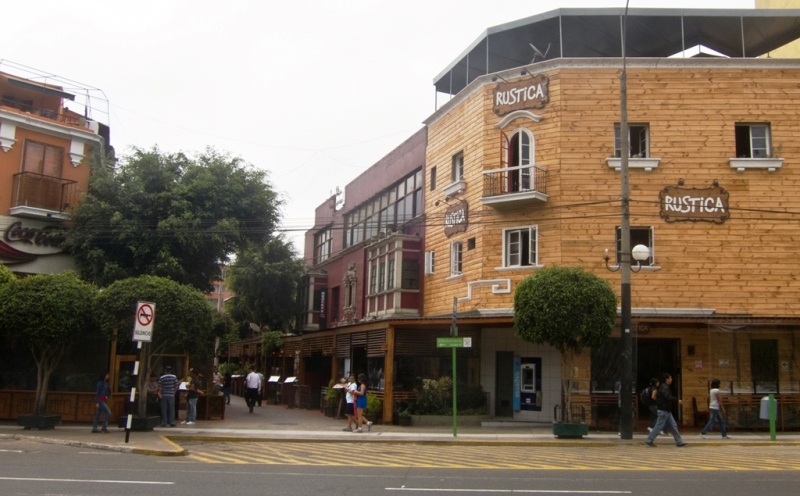 Also across from Parque Kennedy is Calle de las Pizzas, a famous pedestrian strip of bars and restaurants where there's always somebody drinking and dancing.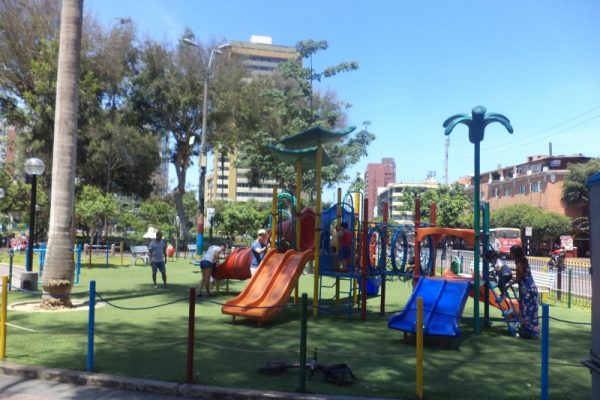 There is a fenced-in playground with swings, slides, ladders and more. It gets unbelievably crowded on weekends after lunch, with Friday and Saturday nights being absolutely brutal. Don't even try!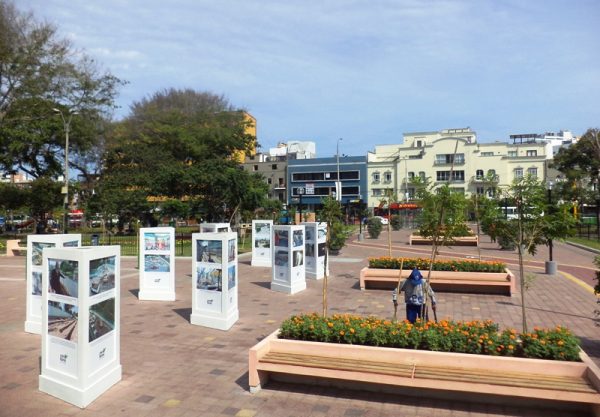 The park has just undergone a major renovation to create underground parking and make more space for pedestrians. Miraflores put these benches and gardens in place where a chaotic side street split the park in two. The dangerous nuisance is gone.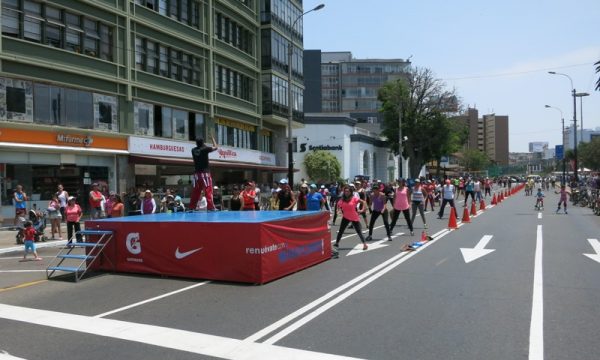 Ever Sunday from 7 a.m. to 1 p.m. the city of Lima closes Avenida Arequipa to cars for Ciclolima, in which cyclists, roller-skaters, joggers and walkers fill the avenue without fearing for their lives from the Lima drivers. Avenida Arequipa ends at the Ovalo de Miraflores just north of Parque Kennedy, but Miraflores closes Avenida Larco alongside the park to hold volleyball games and group aerobics and dance classes.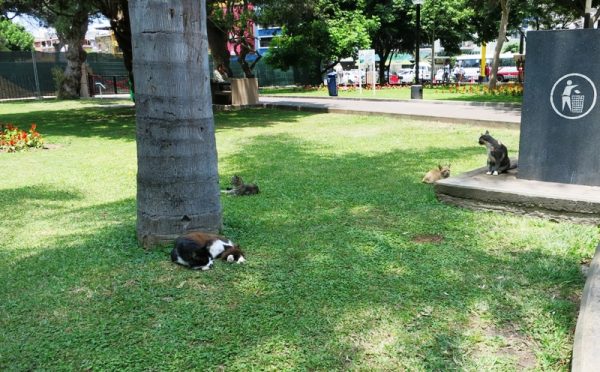 Parque Kennedy is famous for its cats. In the 1980s, the park was infested with rats. Local legend says that the church adopted a group of cats to combat the rat problem. The story goes that they let the cats prowl the area, and while the rats disappeared, the cat population exploded. Every few years the city tries to give the cats away in adoption drives, but they're still there today.
Location and info
Parque Kennedy
Av. Larco s/n, Miraflores
Parque Kennedy is located at the intersections of Avenida Larco and Jose Pardo avenues in the heart of Miraflores, about 10 blocks north from either the Larcomar shopping mall or Parque del Amor. The Ricardo Palma Metropolitano station is four blocks east of the park.
Pictures
Click the pictures to enlarge. For high-res slideshow viewing, see the Parque Kennedy album on the Lima City of Kings Facebook page.