Cevicheria Mateo is an old standby for great ceviche and seafood when we visit the Real Felipe Fortress or the La Punta district of Callao.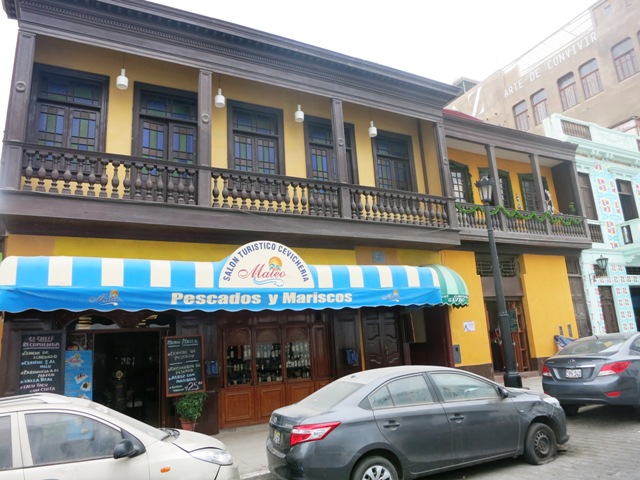 Founded in 1980, Mateo has been serving Callao for 37 years and now has four locations – three in Callao and one in San Miguel near Plaza San Miguel. Two of the locations are in the central square of Callao, two blocks from Plaza Grau and the Real Felipe Fortress.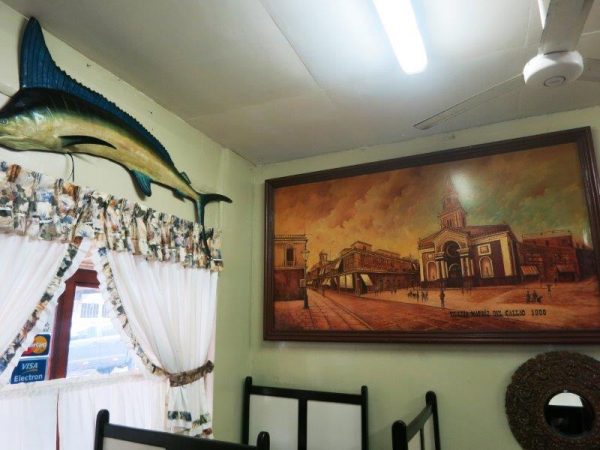 Above is a picture of the Iglesia Matriz where the original restaurant is located. Mateo's Facebook Timeline pictures pay homage to its home in Callao.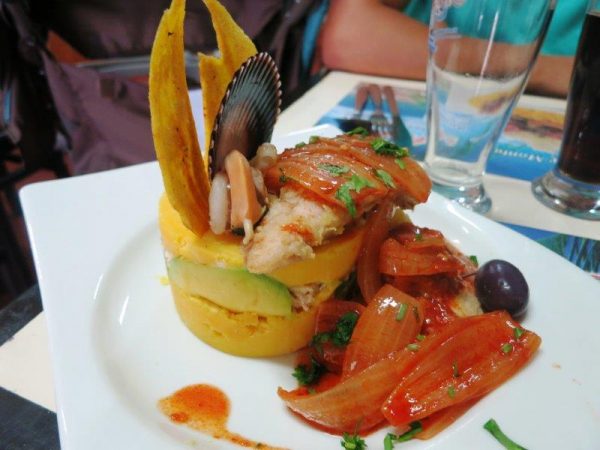 Causa a lo Mateo, the house's signature causa.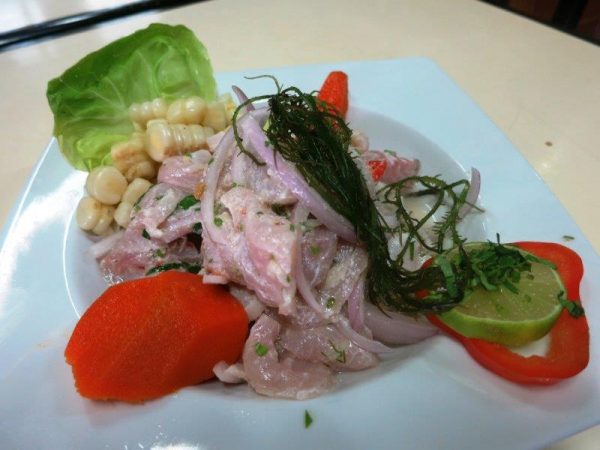 Mateo's standard ceviche. As you can tell the sweet potato is "glaceado," or drizzled in simple syrup for extra flavor.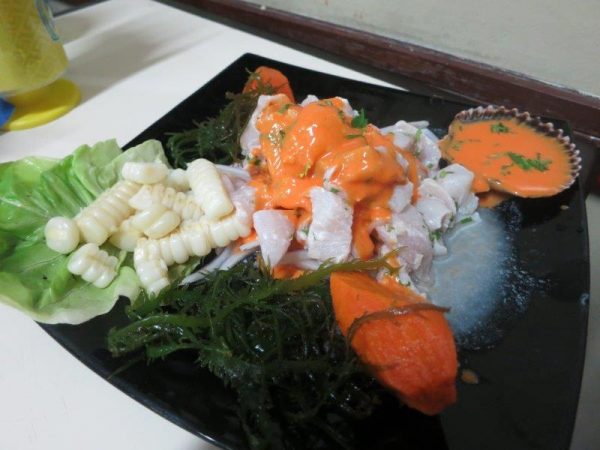 This is Mateo's house ceviche, covered in spicy rocoto cream.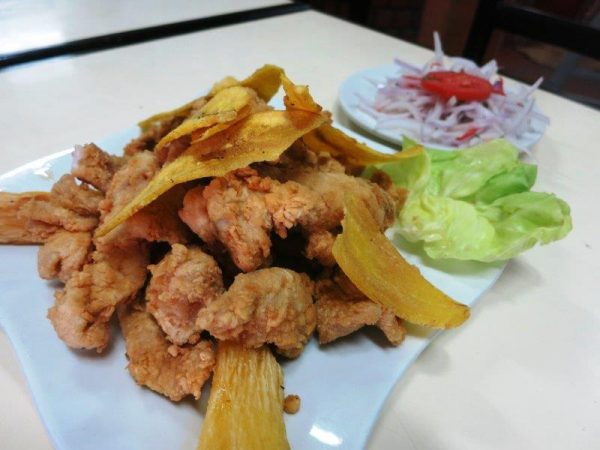 Chicharron de pescado for the children.
Location and info
Cevicheria Mateo
Jr. Miller 386, Callao
Av. Saenz Peña 409, Callao
Jr. Constitucion 286, Callao
Av. Brigida Silva de Ochoa 370, San Miguel
Hours: 12 p.m. to 6 p.m.
www.facebook.com/CevicheriaMateo
Cevicheria Mateo has two locations within a block of each other in old Callao. The San Miguel location  near Plaza San Miguel mall features live music on weekends.
Pictures