Minimundo is a children's park featuring inflatable slides, an ice-skating rink, a model village of tourist sites and more in Lima, Peru.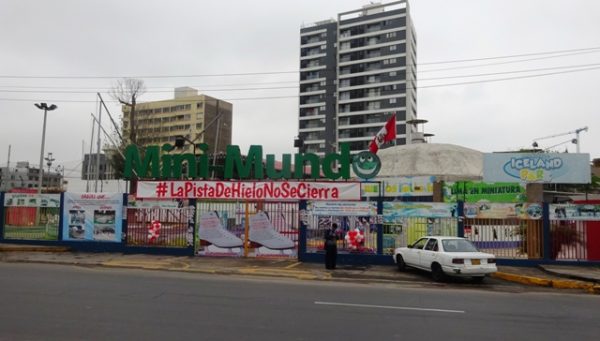 Inflatable slides have become ubiquitous in Lima and greater Peru. Parks like Campo de Marte or Parque de las Leyendas charge about five soles for 10 minutes of going up and down as much as you want. Minimundo, on the other hand, charges 30 soles for as much sliding as you can handle.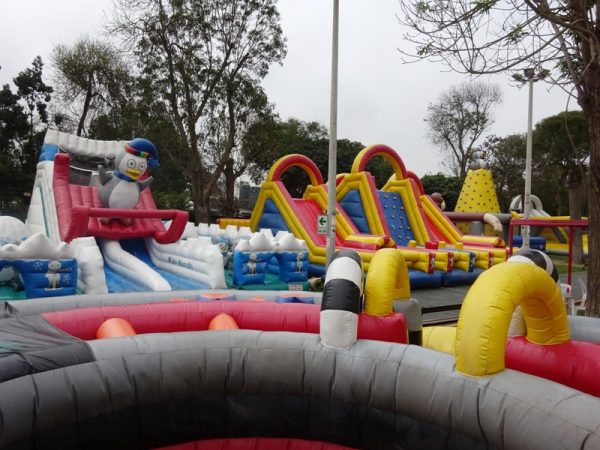 Parents or non-sliding guests pay only eight soles, and children under two years old don't pay. So I thought I would get a cheap date out of this with my four-year-old and 10-month-old, but Minimundo has another rule which requires parents or guardians to accompany children under two on the slides. So I had to pay for myself, and follow my daughter on all the slides.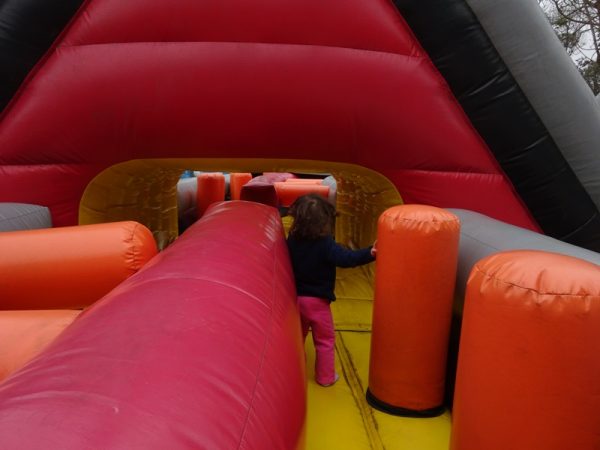 It actually turned out to be great fun, moreso than if I had been sitting on a bench waiting for them to finish. In order to keep up I had to squeeze through some pretty tight spaces, like in an obstacle course.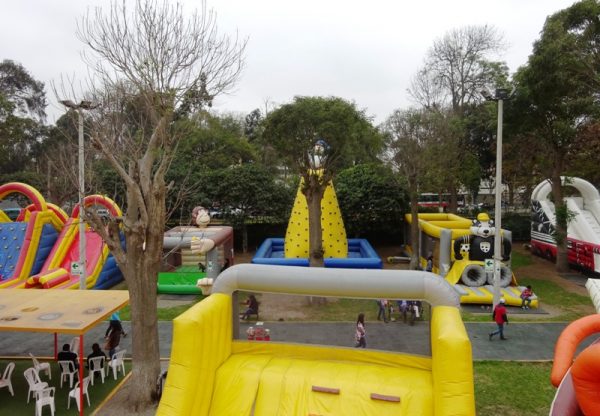 I also got to climb to the top of the higher slides for some good vantage points.
Not to mention I got to go down the slides too 🙂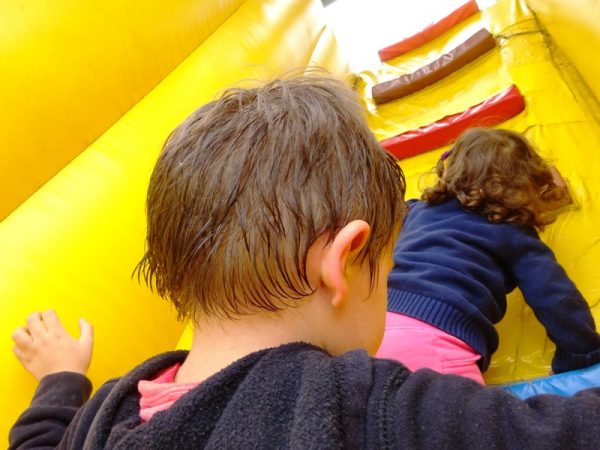 If you have small children, Mini-Mundo is a great way to tire them out when they have too much energy. See my boy sweating after an hour or so at the park.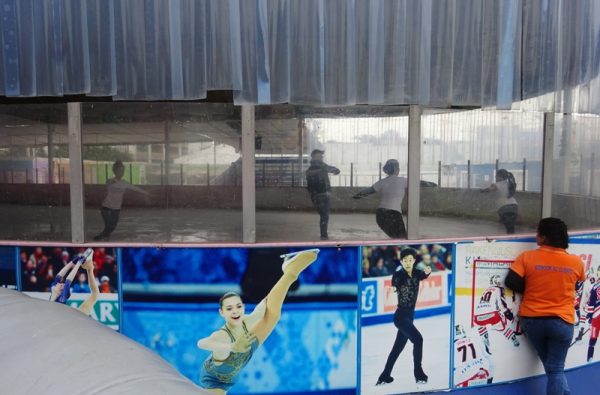 Mini-Mundo also has an ice-skating rink, which it may be better known for. There was a teacher giving classes when I took these pictures. I have asked before and the workers confirmed that they would have size-12 ice skates (48 in Peru) if I wanted to give it a whirl.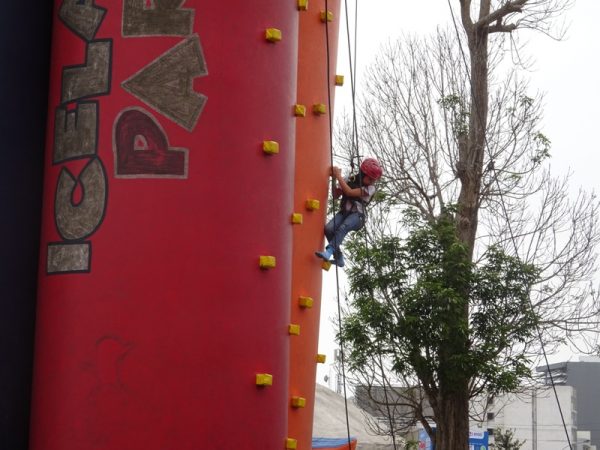 They also have climbing stations for older children, as well as a trampoline. Users must be hooked up to all sorts of cables on the trampoline though. See a video of what that looks like (defeats the point IMO).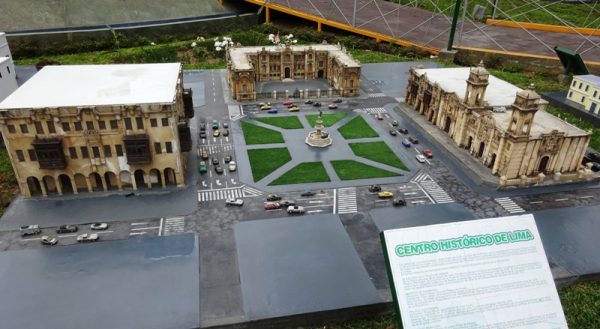 At the back of the park is a small model village featuring architectural models of Lima's historic sites such as Plaza de Armas (above), Plaza San Martin, Parque Municipal de Barranco and more.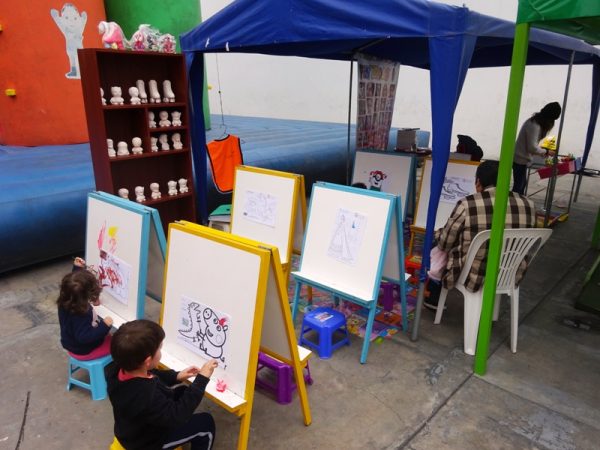 Another ubiquitous activity at Lima's family-friendly attractions: painting. It was a great way to finish off the climbing and sliding.
Location and info
Minimundo is located on Avenida Salaverry in Jesus Maria between San Isidro and Campo de Marte park, and it's only open on weekends.
Mini-Mundo
Av. Salaverry Cdra 17, Jesus Maria
Hours: Friday 3 p.m. to 11 p.m., Saturday and Sunday 11 a.m. to 11 p.m.
Mini-Mundo on Facebook
Iceland Park on Facebook
Pictures
Click the pics to enlarge. For high-res slideshow viewing, see the Mini-Mundo album on the Lima City of Kings Facebook page.