The Santo Domingo Museum in downtown Lima was founded in 1535, making it one of Peru's oldest churches.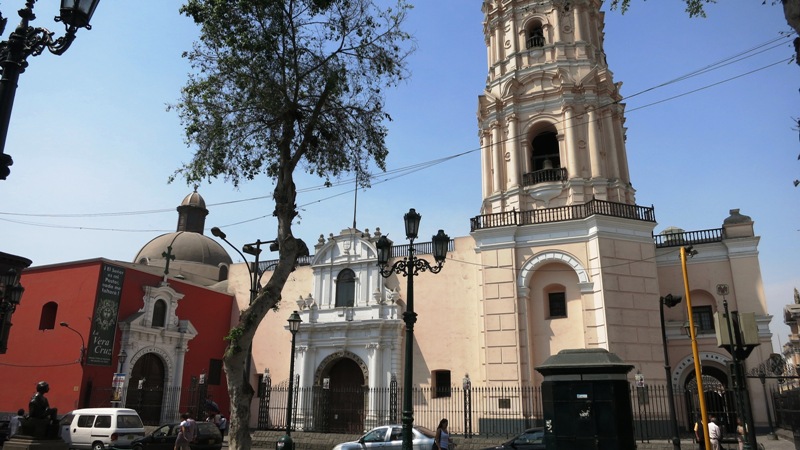 Known for its courtyards and mosaics, Santo Domingo attracts fewer tourists than the skulls and bones of San Francisco or the crypt of Francisco Pizarro in the Cathedral of Lima. But it is a quick and simple tour and it certainly won't disappoint.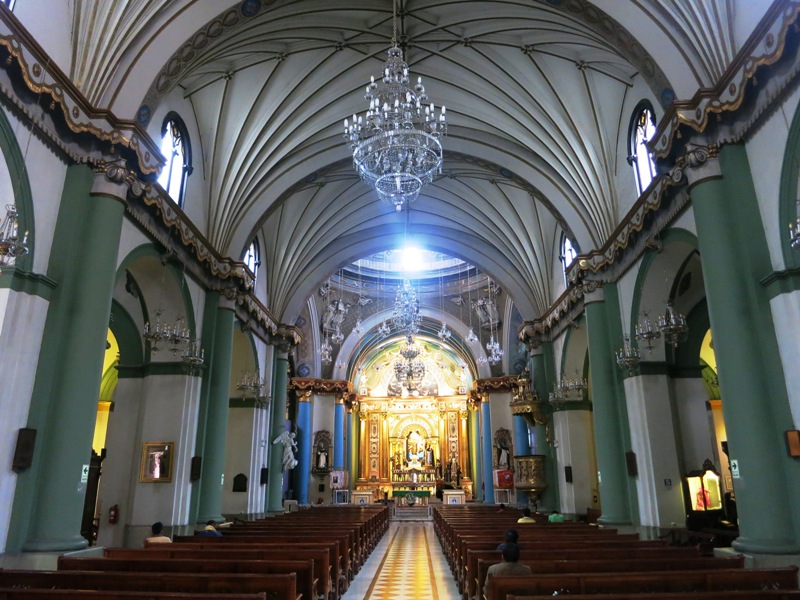 The sanctuary is located if you enter through the front door. The museum, however, is located at the east entrance of the building on Camana.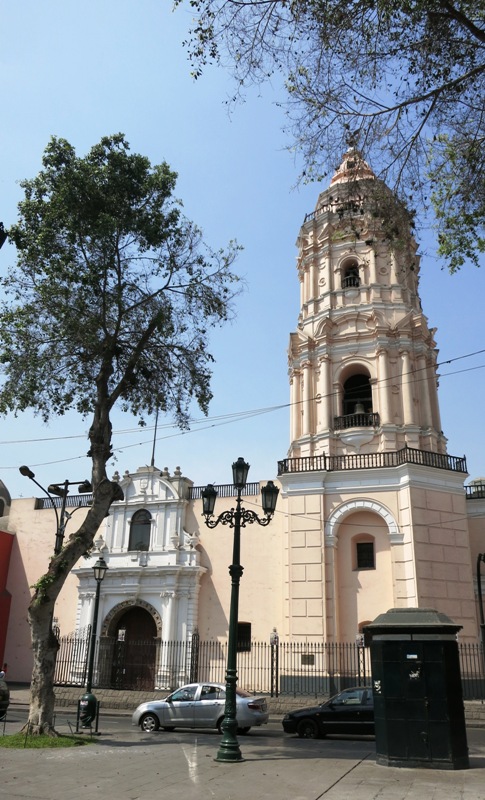 The Dominican convent is recognized by its pink bell tower which marks an easily visible landmark from the top of Cerro San Cristobal.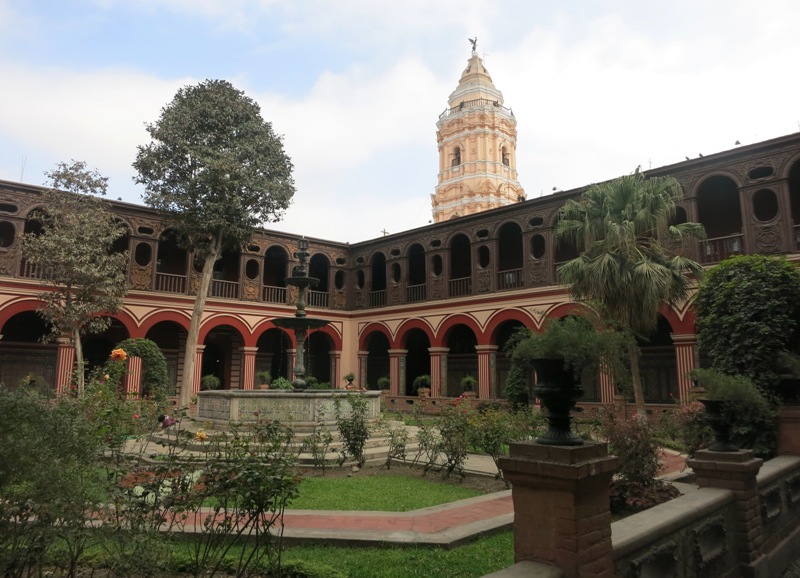 You can see the bell tower in this shot from the first courtyard.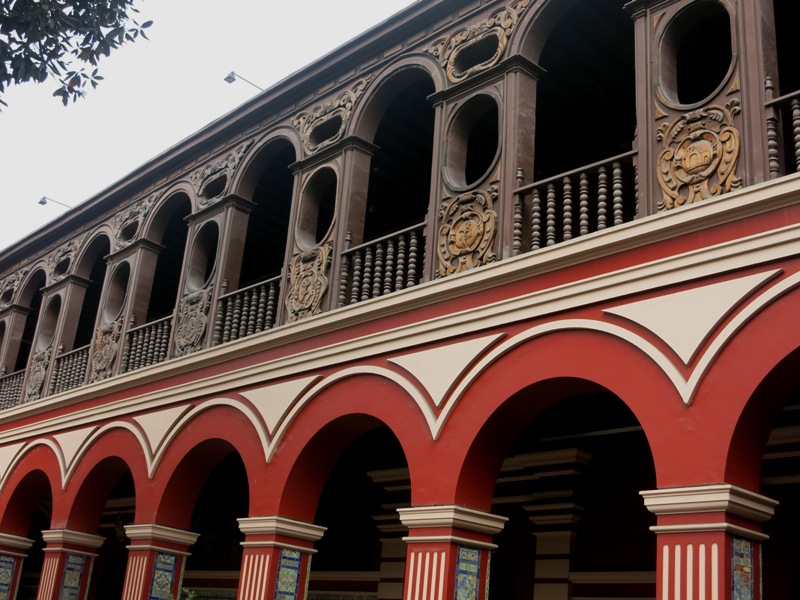 Wooden balconies, very typical of Lima, above this courtyard.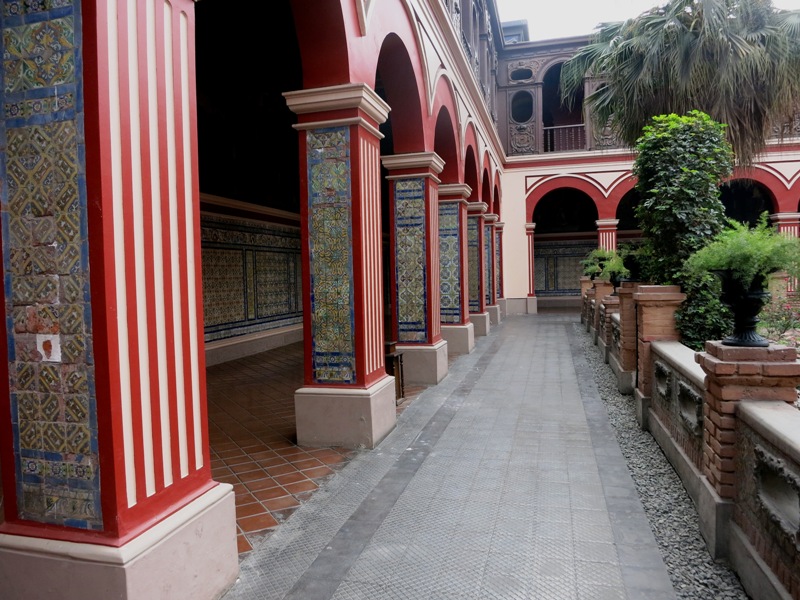 This first courtyard is also known for the mosaics which line the walls.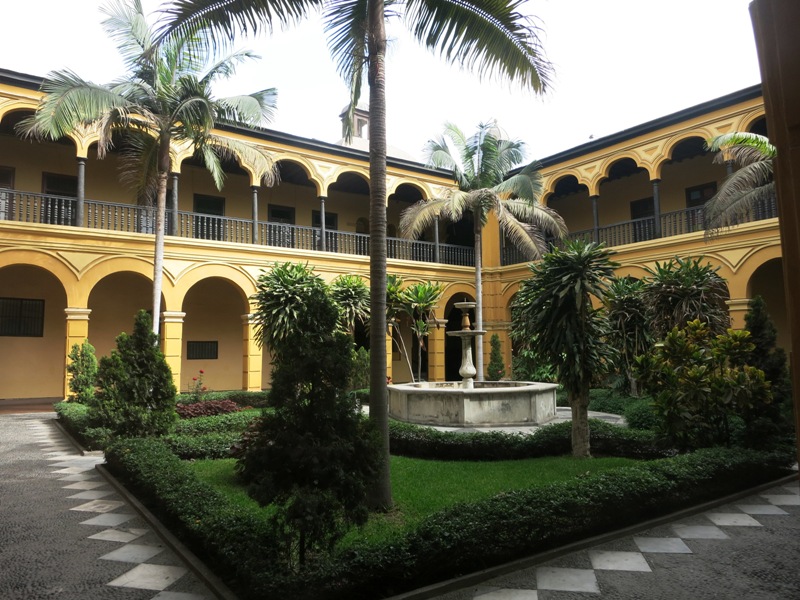 Above is the church's second courtyard.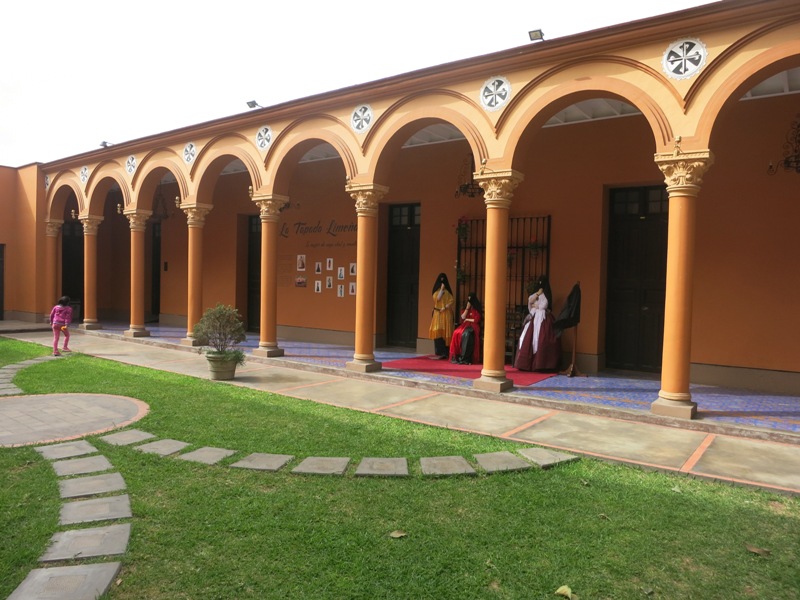 The third courtyard features an exhibit of the tapada limeña veil, or "saya y manto," which became a symbol of the women from Lima for most of the city's history.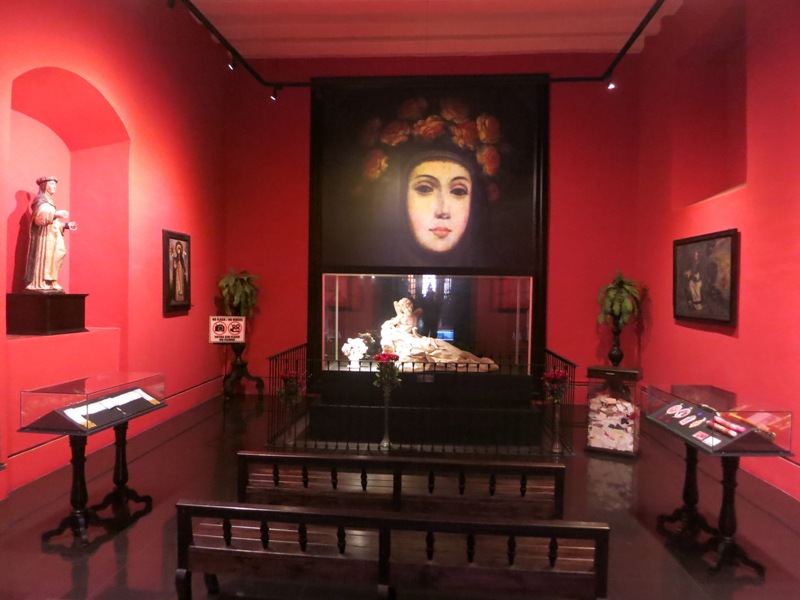 Santa Rosa de Lima, the patron saint of Lima or all of the Americas according to some, is buried beneath Santo Domingo. A room is dedicated to her.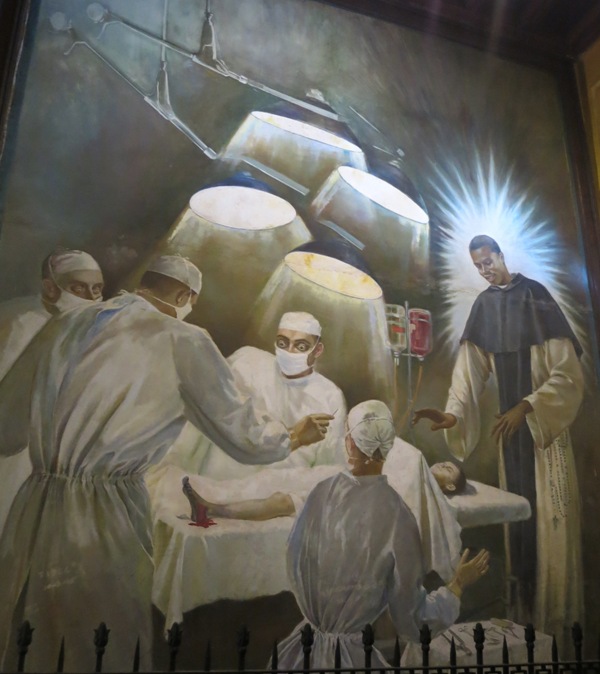 The church features two interesting paintings of and an altar dedicated to San Martin de Porres, an Afro-Peruvian lay brother of the Dominican order who was made a saint for performing miraculous cures on the sick and dying.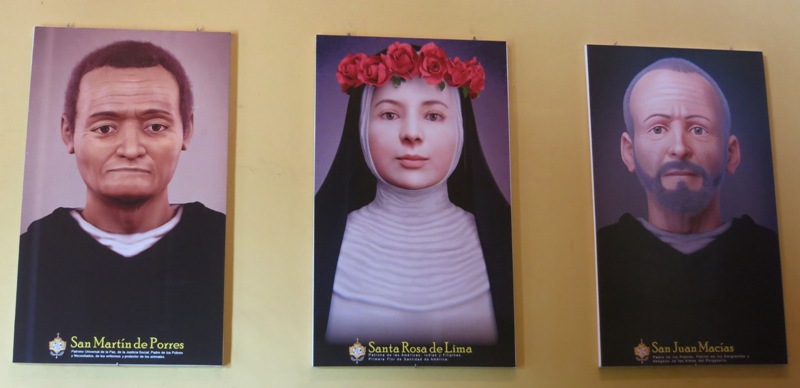 John Macias, a Spanish-born lay brother of the Dominican order who immigrated to Peru, is the third saint honored at Santo Domingo.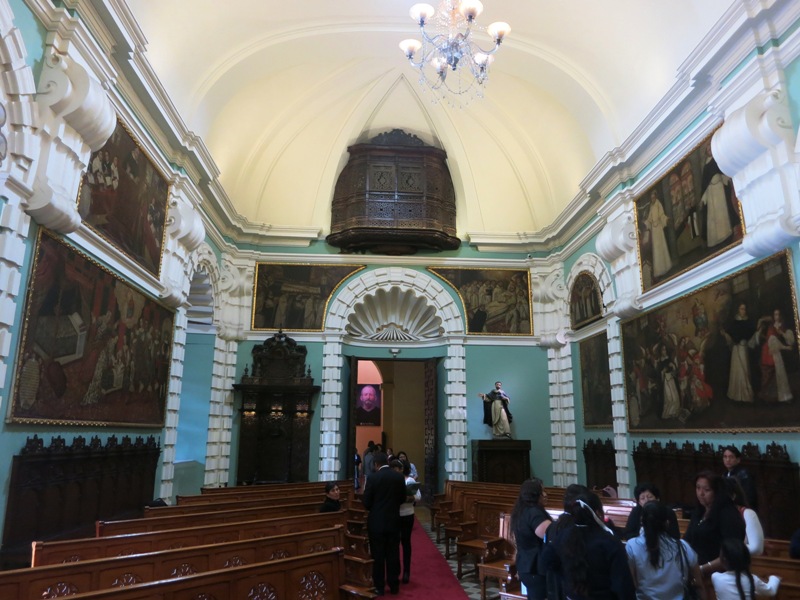 The Sala Capitular was hosting a school event when I visited. The National University of San Marcos was founded in this room in 1551, making it the oldest university in the Americas.
Location and Info
Santo Domingo is located on Camana one block west of the Plaza de Armas, just below the Alameda Chabuca Granda.
Convento de Santo Domingo
Jiron Camana 170, Cercado
www.conventosantodomingo.pe
Santo Domingo on Facebook
Admission: 7 soles
Hours: 8:30 a.m. to 7:30 p.m.
Santo Domingo is doing some nocturnal activities to show off its beautiful courtyards at night. Check out the Facebook page for more info.
Pictures
For high-res slideshow viewing, see the Santo Domingo album on the Lima City of Kings Facebook page.