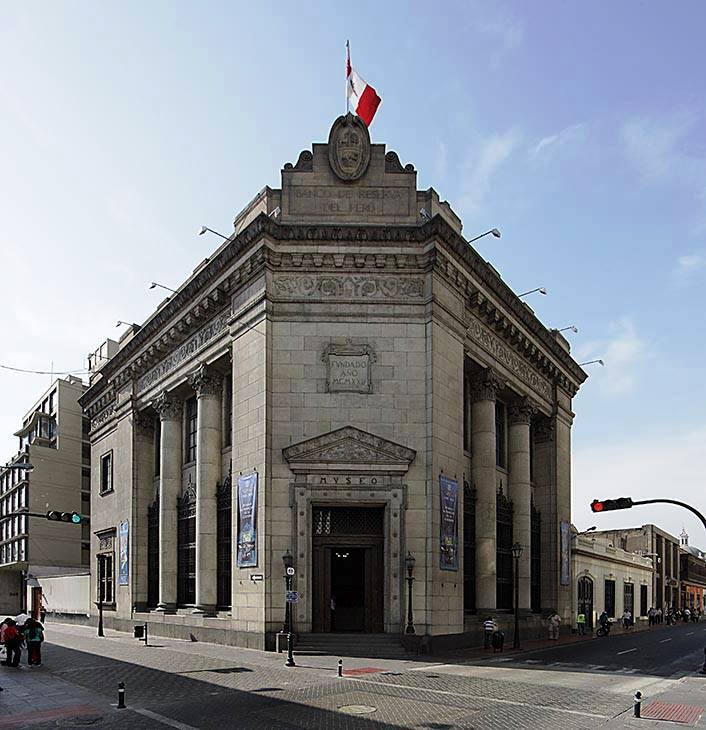 The BCRP Museum in downtown Lima is a quick and easy tour of Peru's history through art. The BCRP is Peru's central bank, so you might be inclined to think the museum is about coins, currency and finance.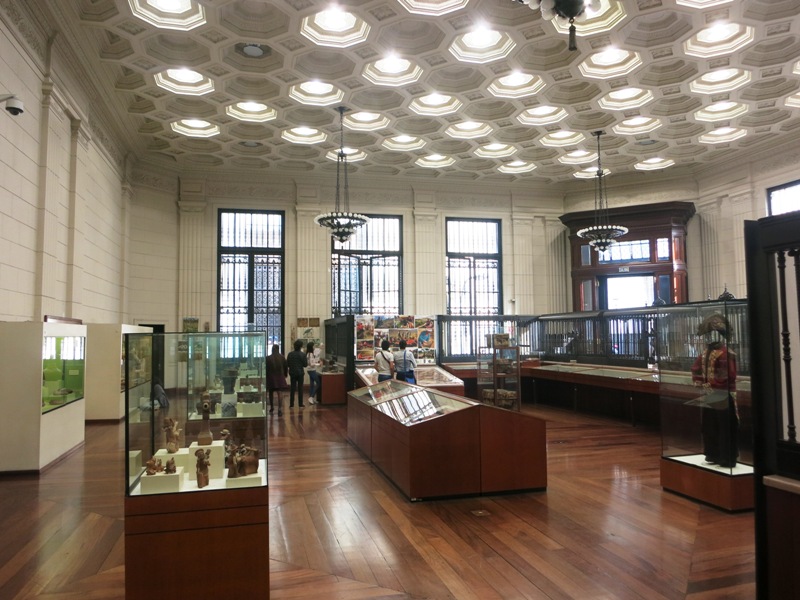 While the building itself resembles a bank, the exhibits are all art and history. The building was designed as Peru's official central bank in the Academic style in 1922.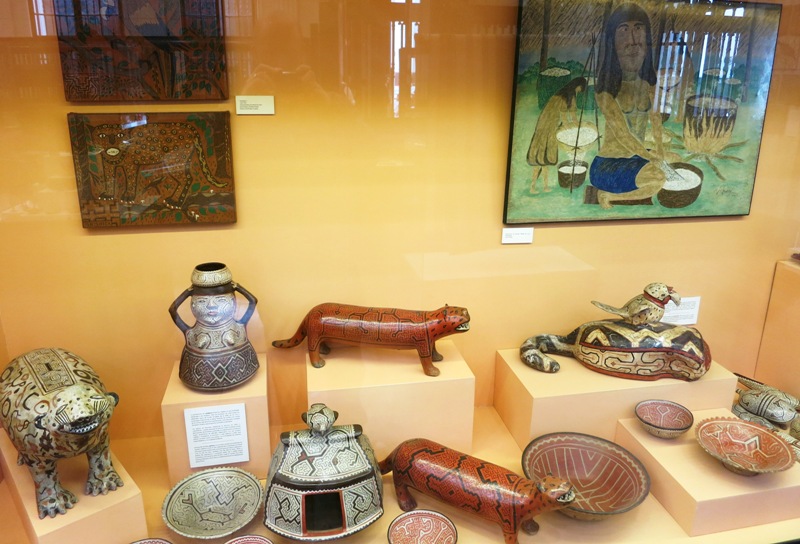 The museum is free to enter and is not very big, so it may be ideal for those short on time or otherwise not too keen on a full day of learning Peru's history.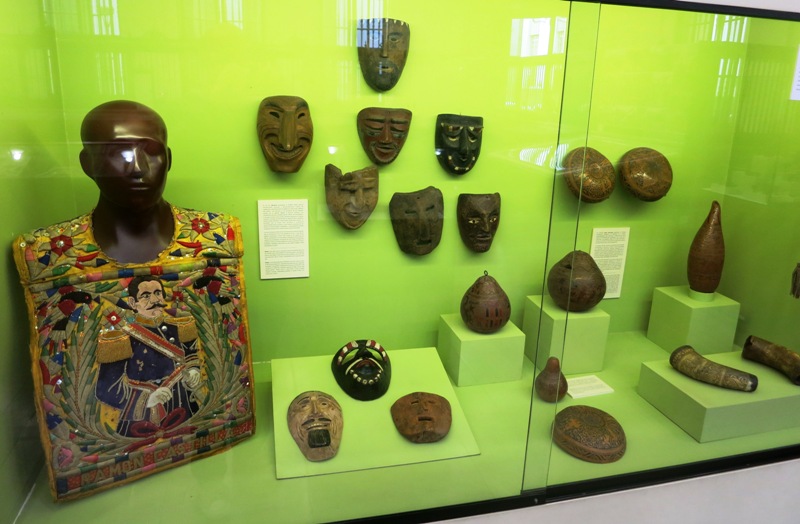 On the ground floor is the popular-art gallery, featuring mostly artisanal textiles, pottery and images by Peru's popular artists.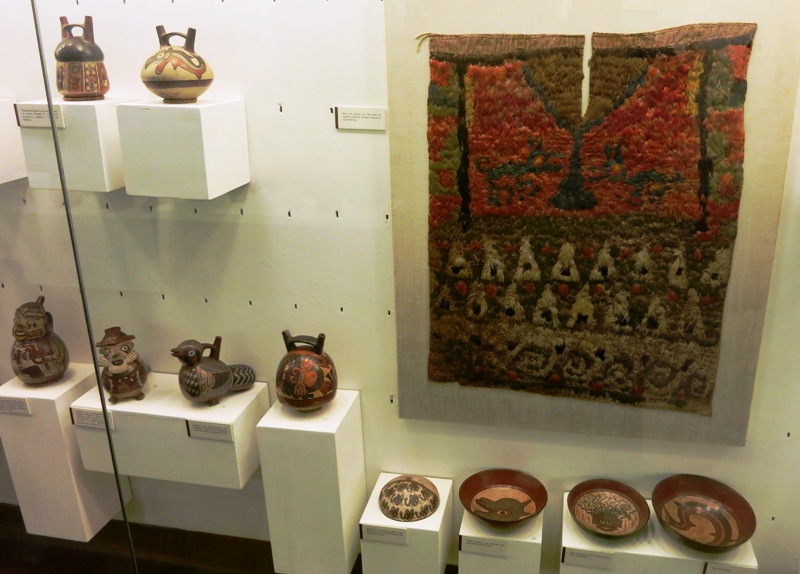 In the basement is the pre-Columbian gallery, which has samples from each culture but very little stands out compared to the Larco Museum or MALI. Above is Nasca pottery and textile.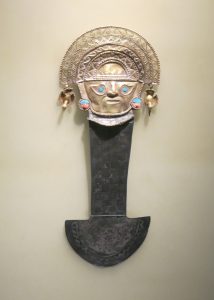 A "tumi," or knife used in human sacrifice by the Mochica culture.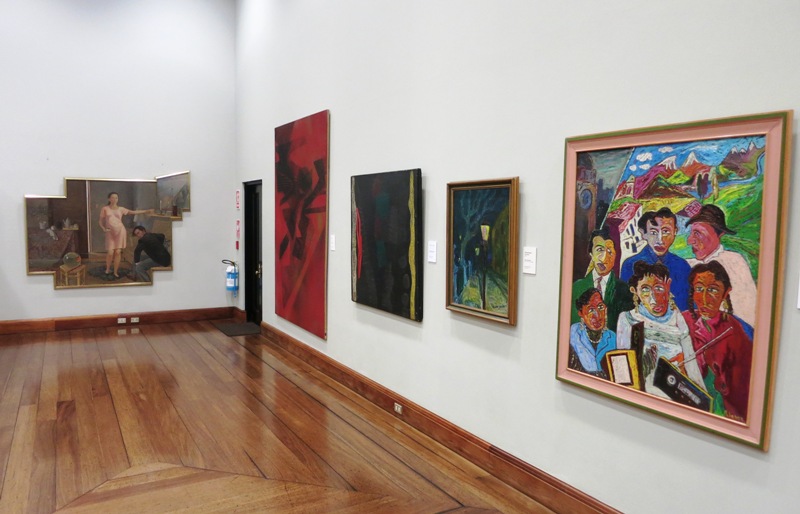 On the second floor is the republican and modern art gallery. The second floor is the main attraction for the BCRP.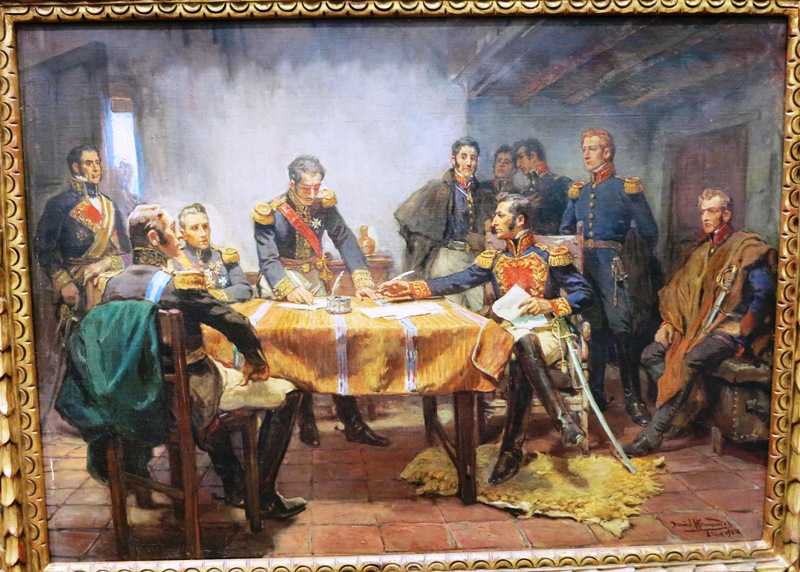 The negotiations after the Battle of Ayacucho, depicted by Daniel Hernandez.

Asesinato de Marques de Aguas Claras by Teofilo Castillo depicts the assassination of Diego Lopez de Zuñiga, the fourth viceroy of Peru who was mysteriously assassinated in 1564.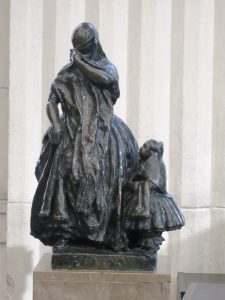 A tapada limeña sculpture, located behind the security checkpoint so not part of the museum but within camera shot.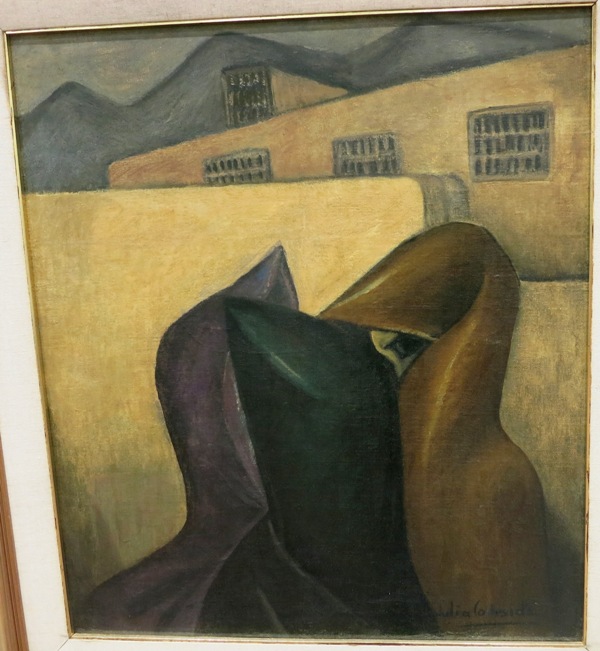 Tapadas limeñas by Julia Codesido.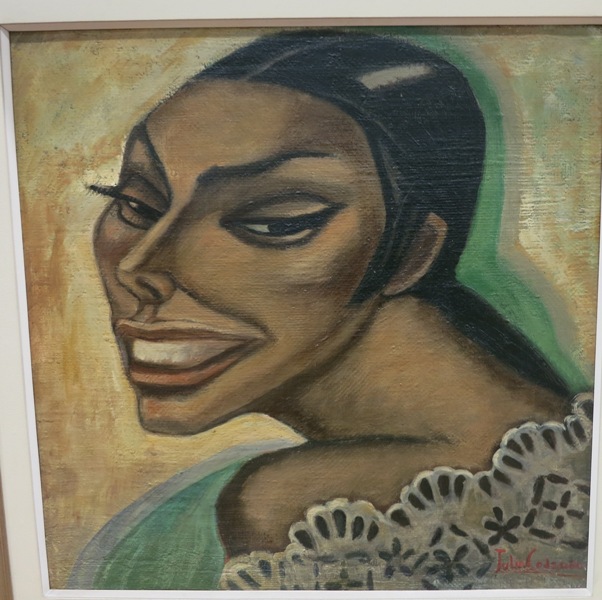 Julia Codesido depicts an Afro-Peruvian woman in this painting, Morena Limeña.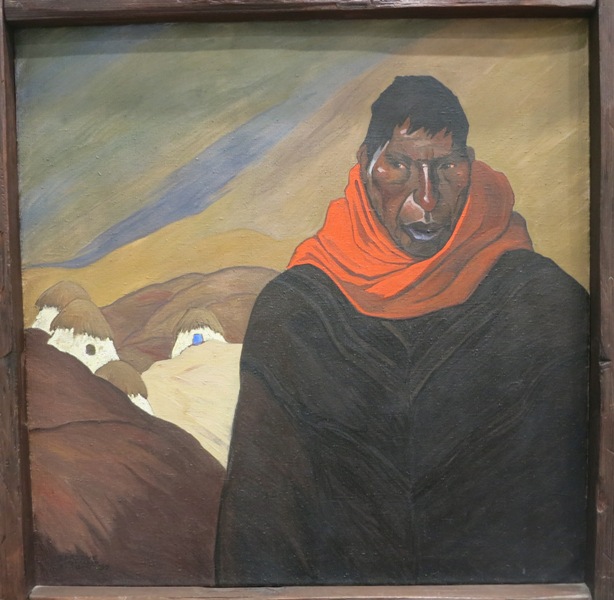 Several works represent the Indigenismo movement of the early 20th century. Above is Indio del Collado by Enrique Camino Brent.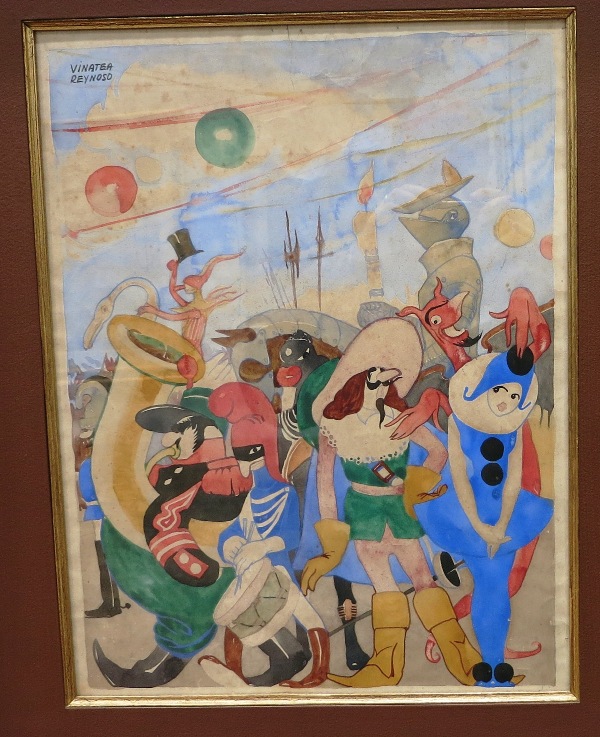 The Carnaval of 1924 by Arequipa artist Jorge Vinatea Reinoso.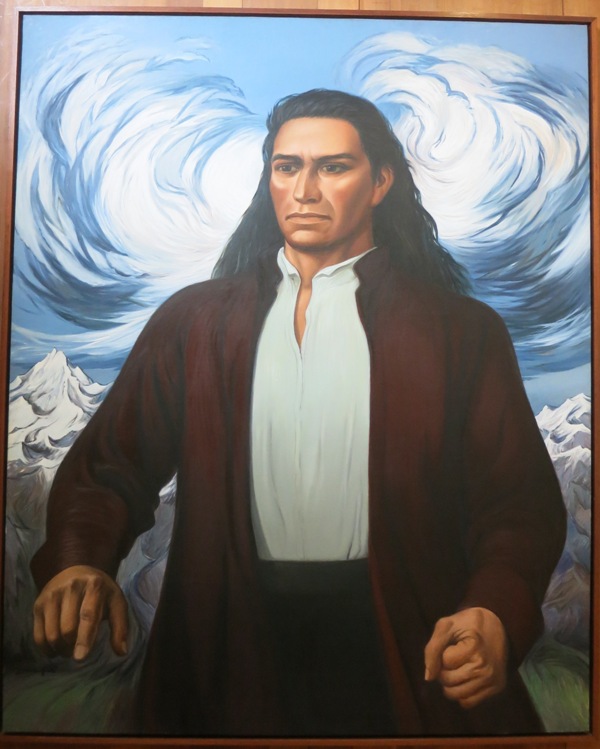 This portrayal of a bold Tupac Amaru by Teodoro Nuñez is impossible to miss.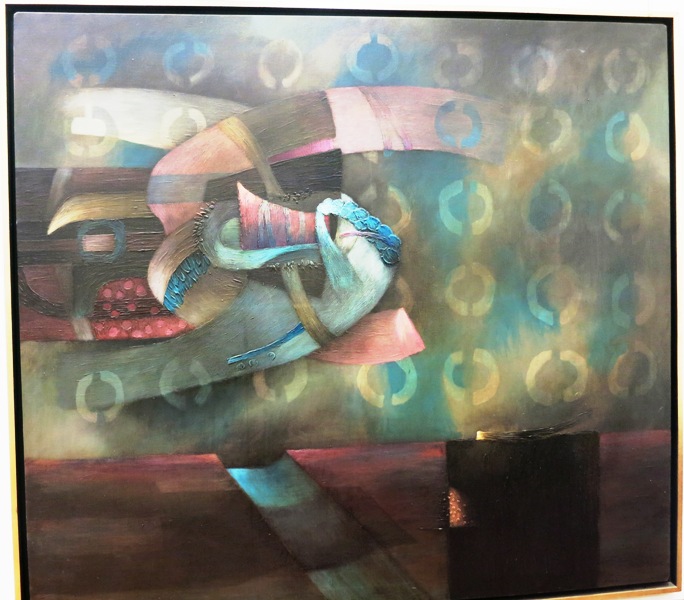 An abstract painting by Peru's world-renowned modernist, Fernando de Szyszlo.
Location and Info
The BCR Museum is located at the intersections of Lampa and the pedestrian street Ucayali, two blocks southeast from the Plaza de Armas.
Museo del Banco Central de Reserva del Peru
Jiron Ucayali 271, Cercado
www.bcrp.gob.pe/museocentral
BCR Museum on Facebook
Admission: Free
Hours: 9 a.m. to 7 p.m.
Pictures
For high-res slideshow viewing, see the BCR Museum album on the Lima City of Kings Facebook page.