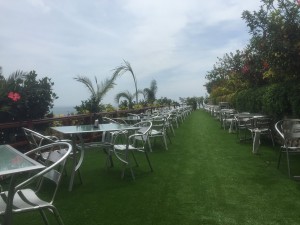 My wife's cousin visited Lima last weekend. She had never seen Barranco, so we headed south for lunch on her last day.
After showing her the municipal park of Barranco, the Puente de los Suspiros and the La Ermita chapel, she decided she was hungry. She said she'd like to have lunch with a view of the sea, so we walked down the Bajada de Baños looking for a nice patio.
If you walk down this sidewalk, past the Kaminu hostel, waiters will beckon you to eat in their establishments. We chose the restaurant furthest down the hill, and asked for a table with a view of the sea. They gave us a table with a little view of the ocean and some green coast on the right.
Peru's national soccer team was playing against Brazil in the first game of the 2015 Copa America tournament, and a few fans were having a few beers before the game. The restaurant had a large television at the end of the patio.
We ordered the Festival de Causas as an appetizer, which came with four kinds of causa: shrimp, octopus, crab and chicken. I was a little disappointed with the small portions, but everybody else thought it was great.
My wife's cousin ordered Tacu Tacu with Lomo Saltado at my recommendation since she did not want fish. My wife and mother-in-law ordered the Arroz con Mariscos, and I had the Parihuela – the first time I had ever ordered Parihuela.
I did not try the tacu tacu, but the Arroz con Mariscos was one of the best I have ever had. I'm usually not a fan, but this came out a richer yellow than the usual brown. I almost wondered if it was more of a Rissotto de Mariscos.
My Parihuela, a soup made from fish and shellfish, was also exquisite. Everybody joked that I would attack my wife when we got home, referring to parihuela's reputation for being an aphrodisiac. However, it put me to sleep when we got home. I flopped in the bed and took a two-hour nap.

Festival de Causas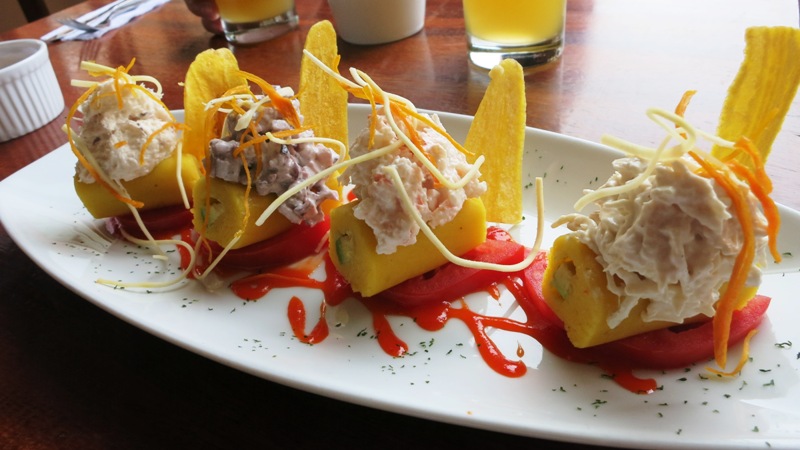 Tacu Tacu con Lomo Saltado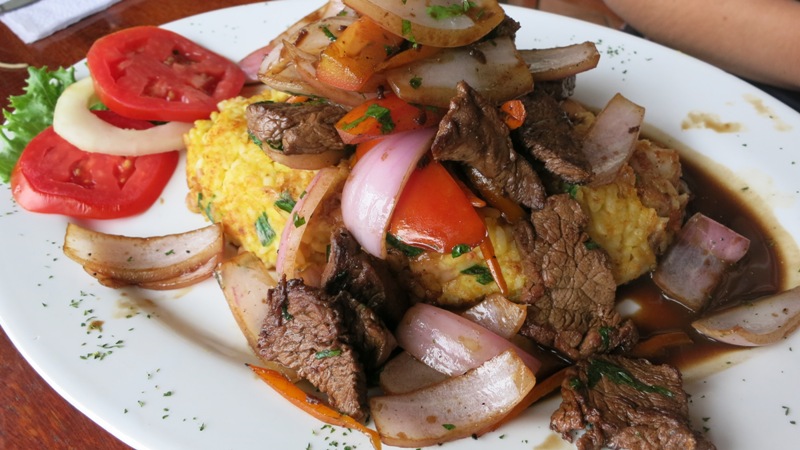 Arroz con Mariscos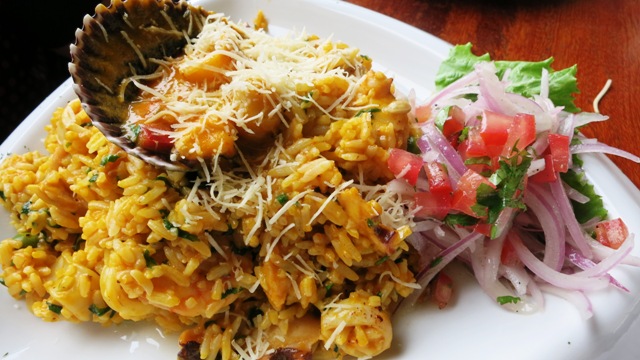 Parihuela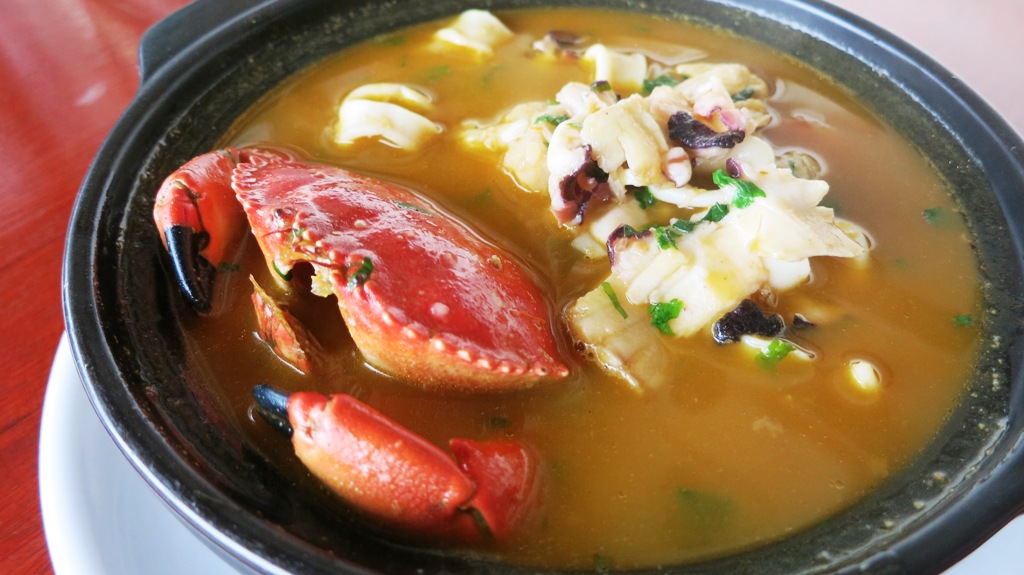 Visit Restaurante Javier at:
Restaurante Javier
Bajada de los Baños 403-B / 408
Barranco, Lima
restaurantejavier.pe
Restaurante Javier on Facebook