Above is a video summary of the semifinal match between Club Deportivo Municipal and Sporting Cristal on Nov. 30, 2016. It was not only my first time at a Peruvian soccer game, it was my first time attending any soccer game. Also known as "football" 🙂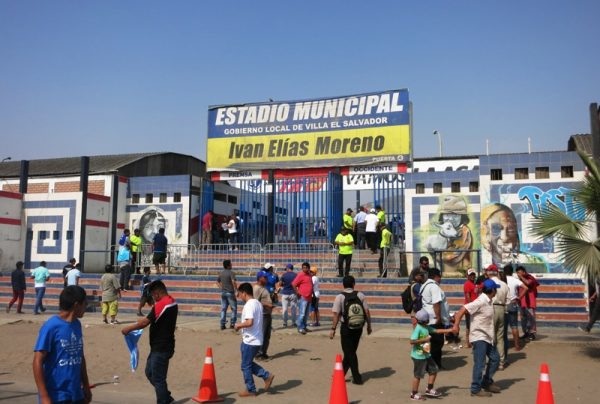 The game was held at the Ivan Elias Moreno Municipal Stadium in Villa El Salvador, the mostly poor district in Lima's far south which is home to the Lima Shantytown Tour. I had been to Villa El Salvador a few times before, and attending an important playoffs match for the local soccer team sounded fun.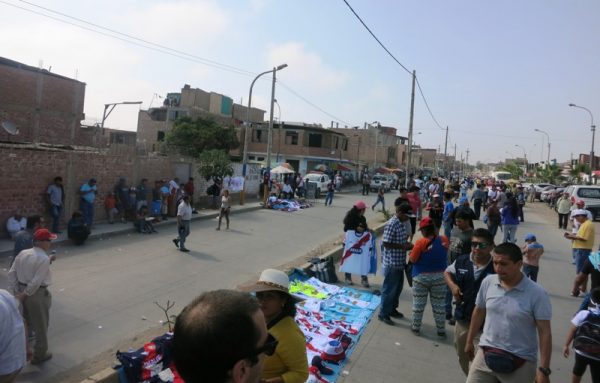 The street just outside the southeast entrance.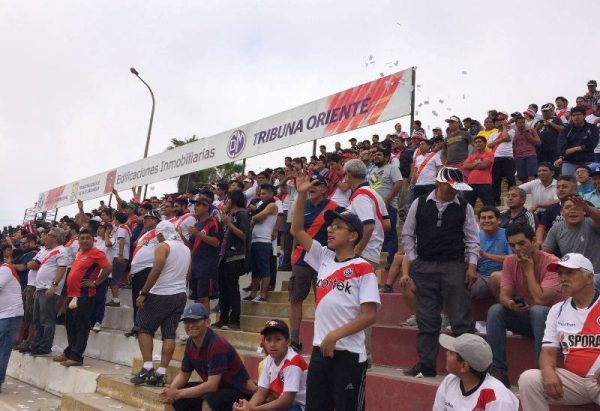 Villa El Salvador's team, CDM or "Muni," is not a rowdy crowd according to Barry, Peruvian league expert and author of Professional Soccer in Lima.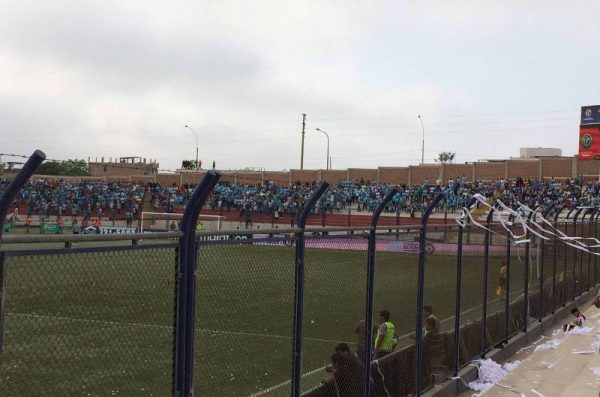 Their opponents, the Rimac-based Sporting Cristal, has a sometimes violent fan-base. But with no rowdy counterpart, this match would be as tranquilo as it gets. Anyway, he says games are safe for anybody who isn't looking for trouble or sitting in the "barras" — the ends of the field behind each goal reserved for the hardcore fans.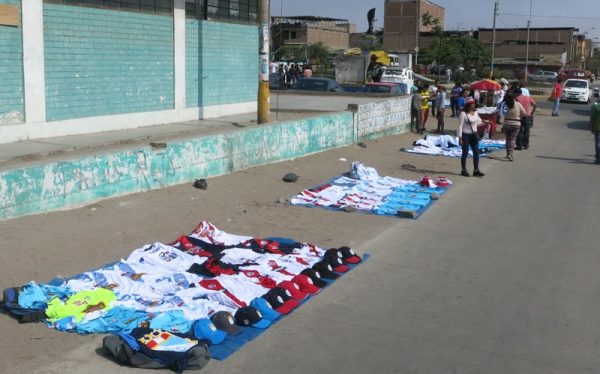 Jerseys for each team on sale outside. I was amused by the sand, ever-present in Villa El Salvador, which could even be seen inside the stadium.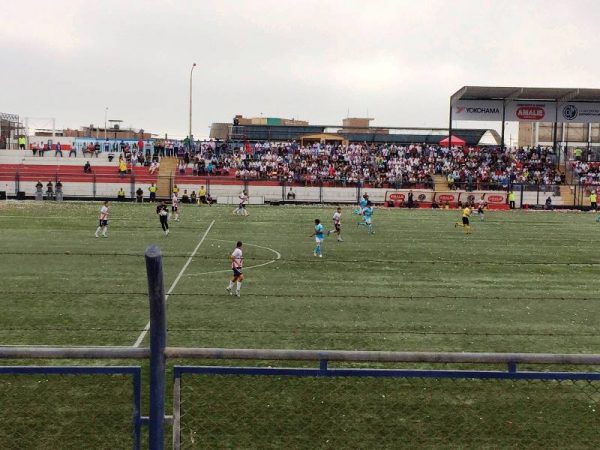 The game was close, despite a Cristal player drawing a red card early.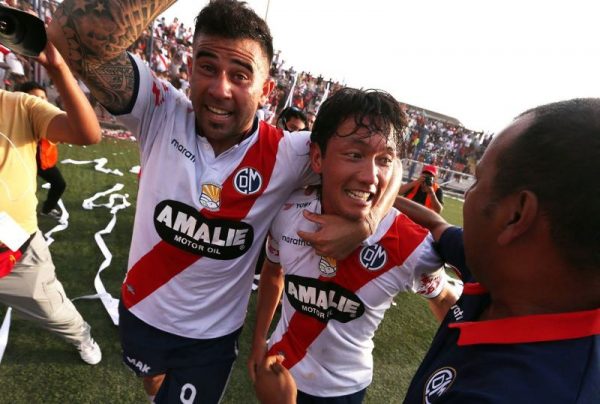 But Muni scored in the final minutes. The guy who scored (right), according to Barry, an "impact player."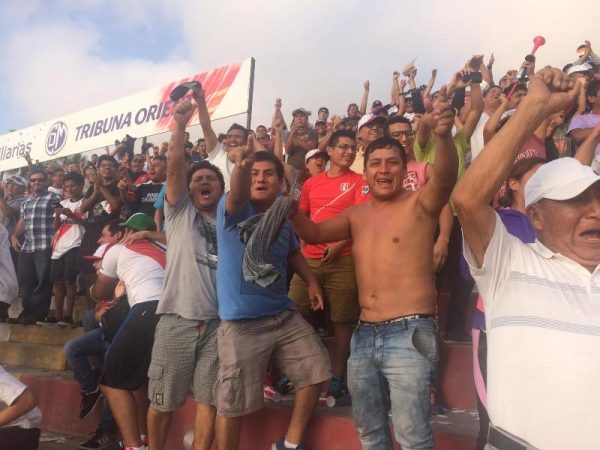 The crowd went wild.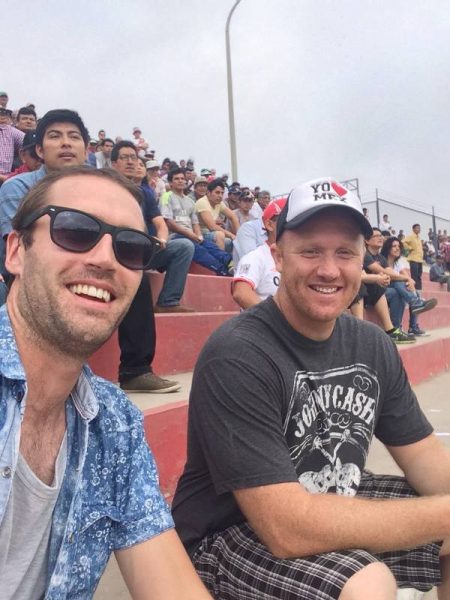 And we went home.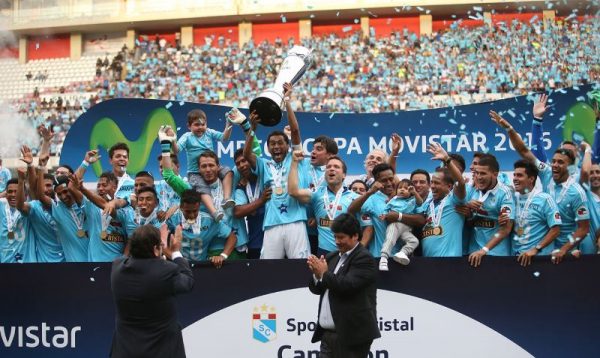 Cristal defeated Municipal at the National Stadium a few days later and went on to win the Peruvian league's 2016 championship, or "Torneo Descentralizado."
Location and info
If you're not going in a taxi, the Metropolitano is probably the best way to get to the Ivan Elias Moreno stadium. Take it to the southernmost station in Chorrillos, Matellini. From there, you need to board the Villa El Salvador feeder bus. Once on the bus, get off at the corner of Revolucion and Mariategui avenues. When in doubt, ask the driver to let you know.
Seats go for as little as 5 soles ($1.50) during the regular season. We sat in slightly better seats which usually cost 15 to 25 soles ($4 to $7), but cost 40 soles ($12) during the playoff match.
Pictures
For more pictures in high-res slideshow viewing, see the Muni vs. Cristal soccer match album on the Lima City of Kings Facebook page.