In the little time Papicarne has been open, word has spread like fire among the expat community that there is a new best burger in town.
PapiCarne was started by a couple from Texas passionate about cooking and especially Southern barbecue. I had been hearing about the place forever before I finally had to kill a couple hours while waiting on a laptop repair at CompuPlaza nearby. Don't tell my wife she missed out!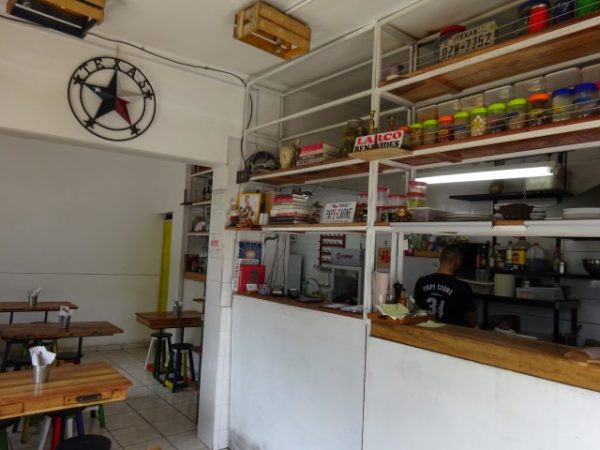 The restaurant is a no-frills, diner-style space adorned with Texas kitsch, as you would expect from any Texan que se respeta.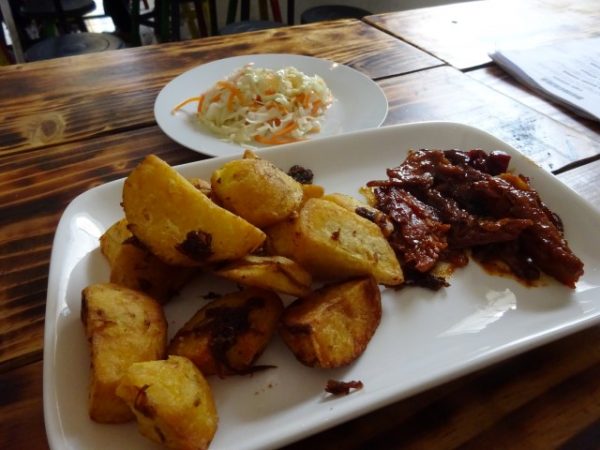 I ordered my boy a pulled pork salchipapa that comes with cole slaw, but every item separated because he's four.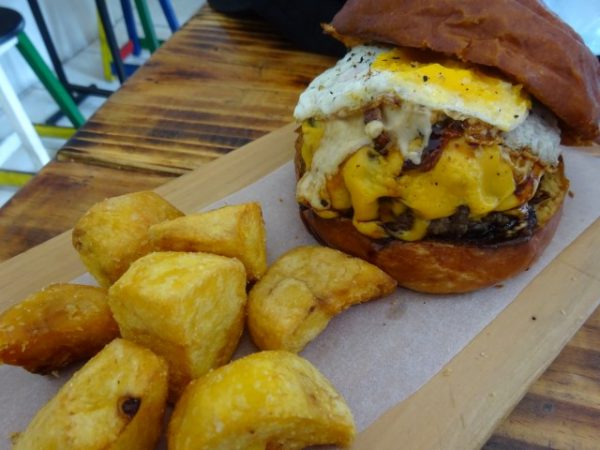 Of course for my 230-pound self I ordered the biggest burger on the menu: the Huevo Monster, which comes with double bacon, fried egg, carmelized onion, extra cheddar and mesquite. Cooked medium rare because that's how I roll.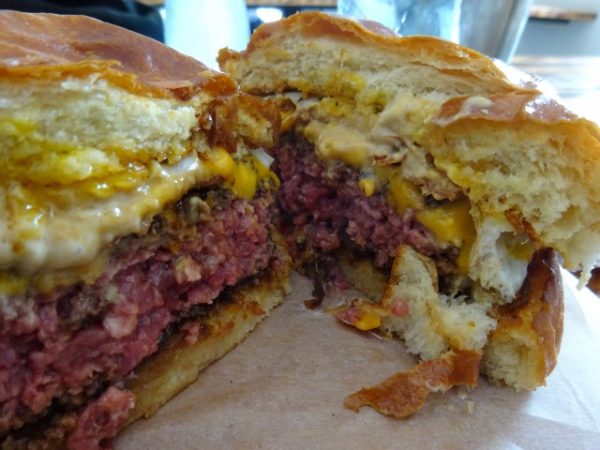 There are some great burgers in Lima, but there is no debate. PapiCarne is the best. We have a new spot when we're not messing around. Here's a close-up of that medium-rare beef.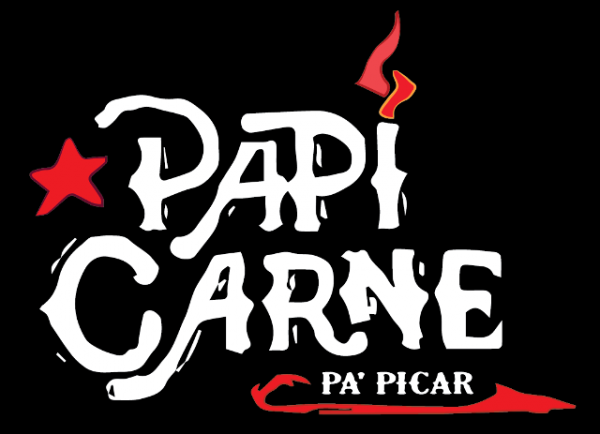 I was so impressed that I reached out to the owner, LJ, who has quickly become a known personality among the expats in Lima. LJ and his wife moved to Lima for an adventure and to build a restaurant empire of the kinds of American foods we can't get down here.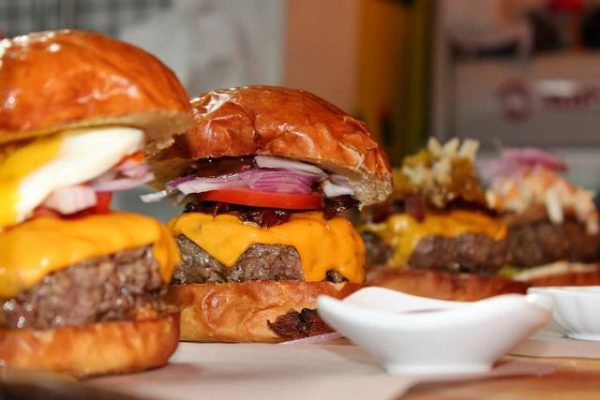 I wasn't surprised to learn he had worked as a professional chef for his whole career, including at Michelin-rated restaurants. He even opened gourmet restaurants for celebrity chefs in far-flung markets such as China and Japan. That made feel a little better about why my burgers don't taste like that!
Location and info
PapiCarne
Leoncio Prado 601, Surquillo
Hours: 12 p.m. to 4 p.m., 7 p.m. to 11 p.m.
994 763 198
PapiCarne is located a few blocks into Surquillo from Miraflores, a five-minute walk from the Ricardo Palma Metropolitano station and Parque Kennedy. Click the pics below to enlarge.