Los Pulpos is a beach just south of the Lima metropolitan area in the southern district of Lurin.
My wife decided two or three days before one of our children's second birthday that we should celebrate at the beach. So I jumped on Airbnb without a destination in mind, but rather looking for any place close to the beach where the price was right.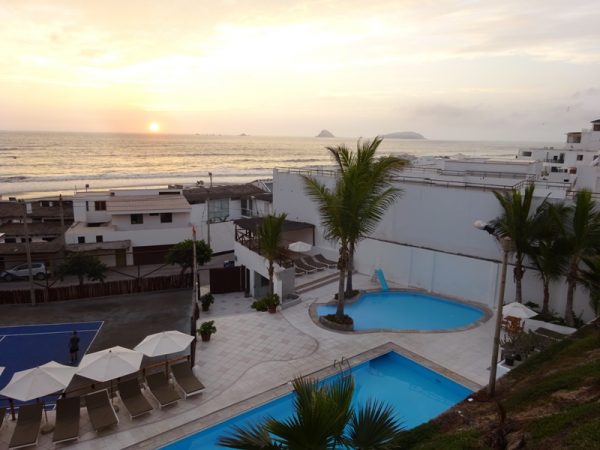 I found a nice two-bedroom with five beds to accommodate our three children plus my father-in-law just 50 yards from a beach called Los Pulpos, which I had never heard of and was surprisingly located in the Lurin district. I was surprised because most beach towns like San Bartolo and Asia are outside of metropolitan Lima. And while Lurin is far, it's technically within the metro area.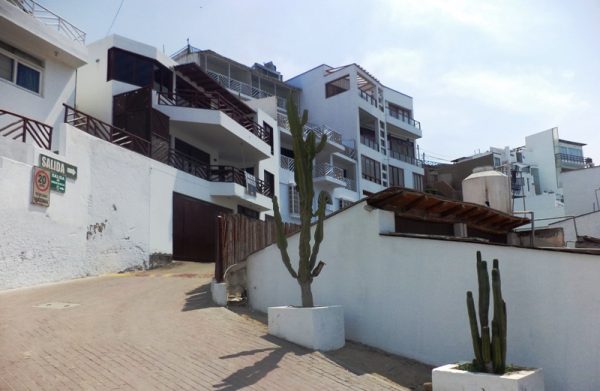 The whole neighborhood seemed to have been built in the last couple years during Peru's real estate boom. Some streets weren't paved yet, but the housing was certainly upper-middle class at the least.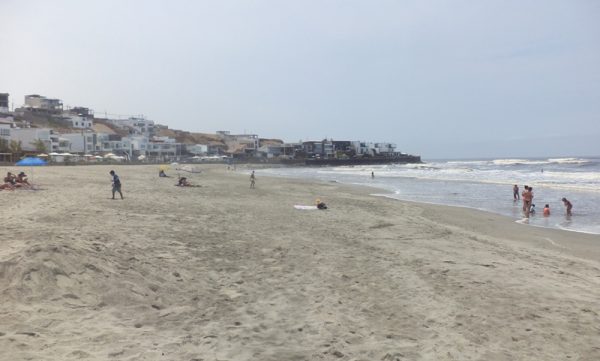 The beach had nice white sand which is hard to find around Lima. It got really crowded after taking the shot above.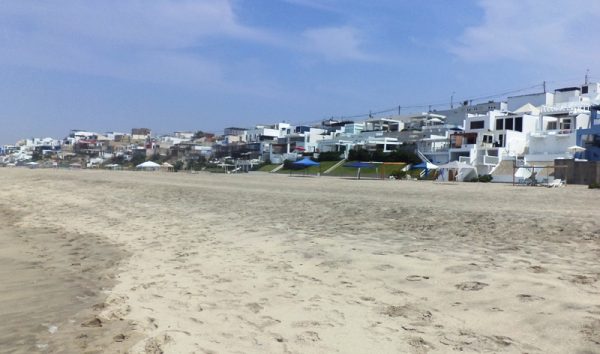 But the next day almost nobody came out. My only complaint about Los Pulpos is that there weren't a million vendors hawking beach toys, beers, restaurant food, etc. I had to walk 15 minutes up to the Panamericana Sur highway for towels on the first day. Ice cream and umbrellas were the only thing available down on the beach. While the armies of vendors can be annoying on other beaches in Peru, it's not very nice to have none.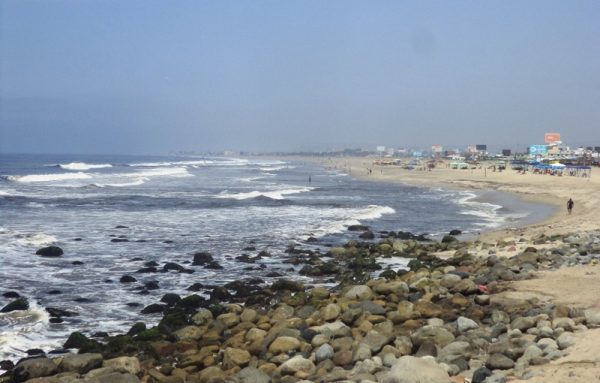 At the end of the bay is a rocky area, beyond which is Playa Arica.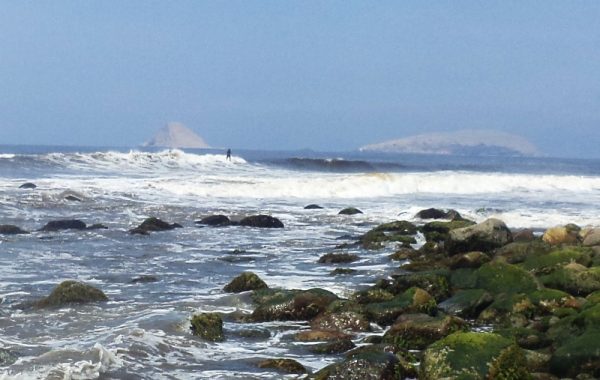 Beyond the rocks were a few surfers riding the waves.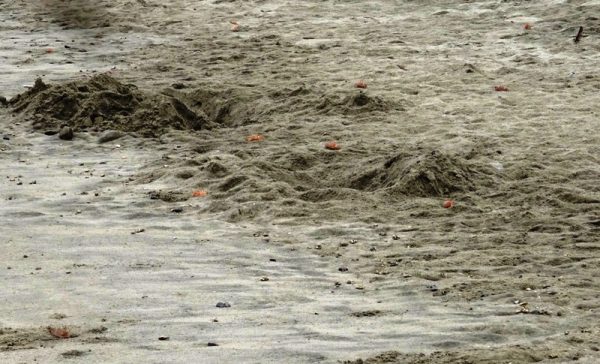 One morning the children were destroying the apartment long before Mommy and Suegro were ready to go, so I took them down to the beach while it was still a bit of a gloomy dawn. There dozens if not hundreds of small crabs scampering around, which the children got a kick out of chasing. In this pic you can see at least 10.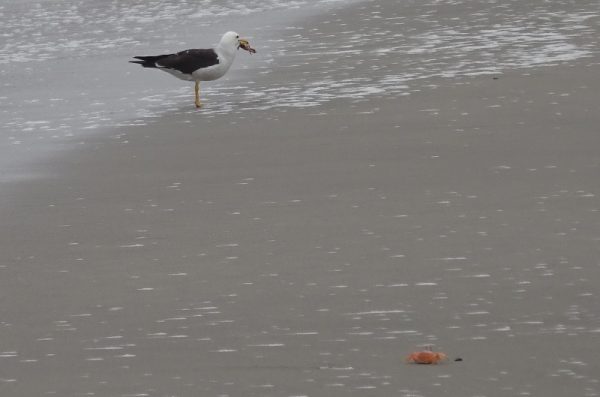 A bit of a lucky shot: a seagull eats a crab while another gets away.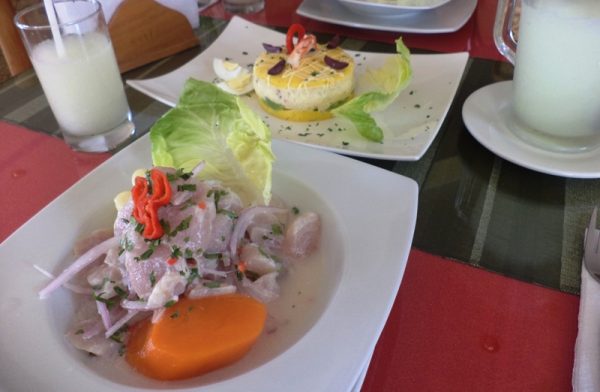 We weren't impressed with one of the cevicherias on the road to the beach, but once we discovered Maras we ate there every day. A little pricey but great ceviche.
Location and info
Los Pulpos is located in the Lurin district just beyond Playa Arica and just before Punta Hermosa.
Pictures

Click the pictures to enlarge. Or for high-res slideshow viewing, see the Los Pulpos album on the Lima City of Kings Facebook page.