The MALI art museum located in downtown Lima's Parque de la Exposicion is home to the world's most important collection of Peruvian art which spans over 3,000 years of Peruvian history, from ancient civilizations to the 20th century.
A cultural icon in Lima, MALI has more than 17,000 pieces divided into four main areas: pre-Columbian, Colonial, Republican and Modern art. There are also four exhibition rooms showcasing pre-Columbian textiles, colonial silverwork, photography and drawing.
The museum is so big that it would take an entire day, or a return visit, to see it all. A more pedestrian walk-through could be done in a couple hours, but somebody looking to read the context while taking their time would need at least a day.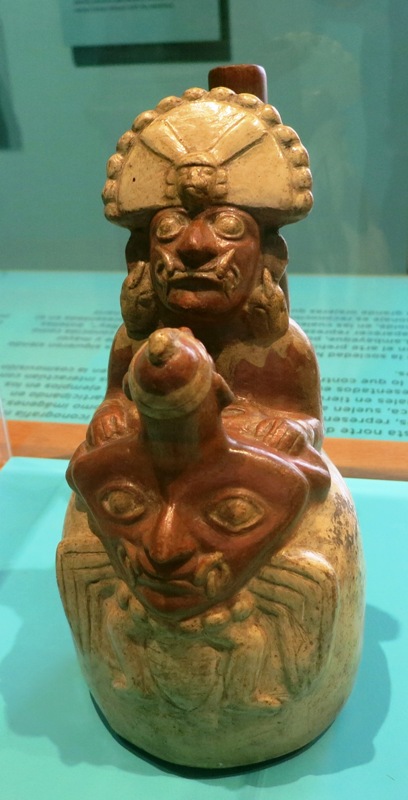 The Pre-Columbian collection features ceramics, metalwork and textiles from the Moche, Wari, Vicus, Nasca, Chimu, Chancay, Chincha, Cupisnique and Inca cultures. Mochica artwork, pictured above, gets most of the attention in Peru.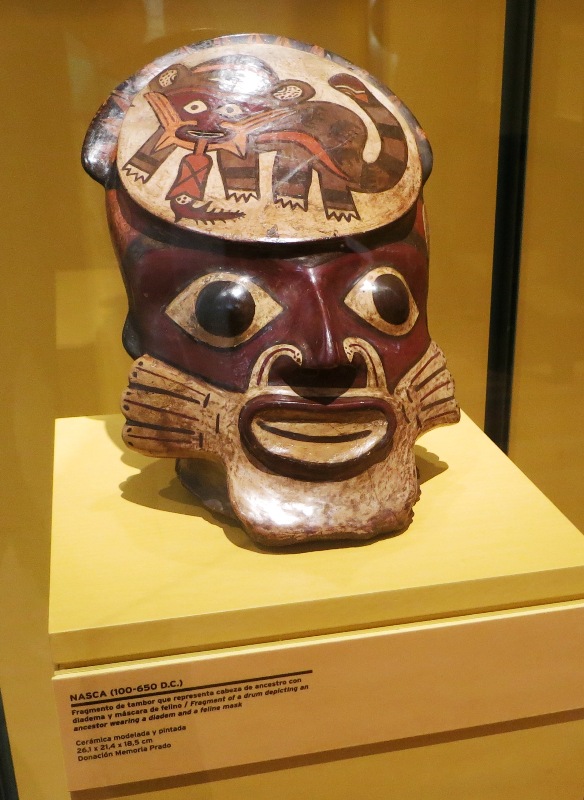 But the Nasca art, and particularly the trophy heads, are also very interesting.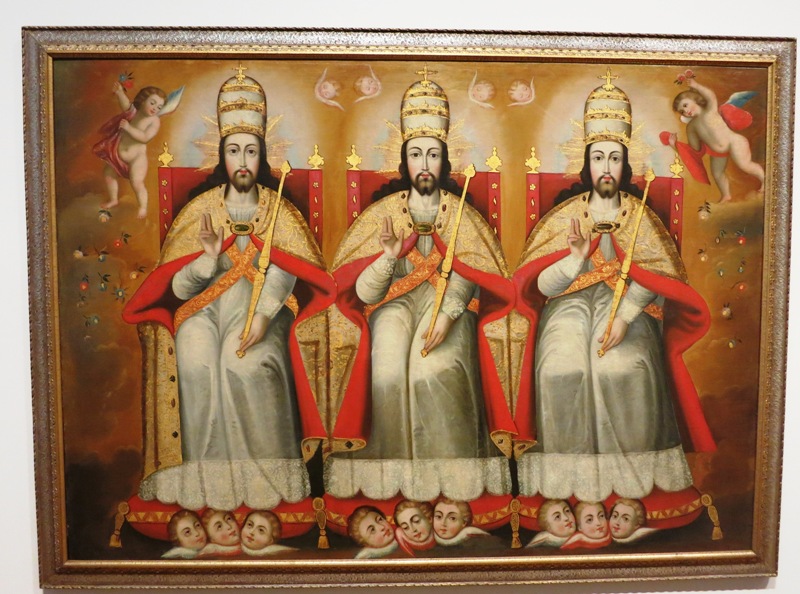 The Colonial area is heavy on Cuzco School religious artwork, which is almost entirely anonymous.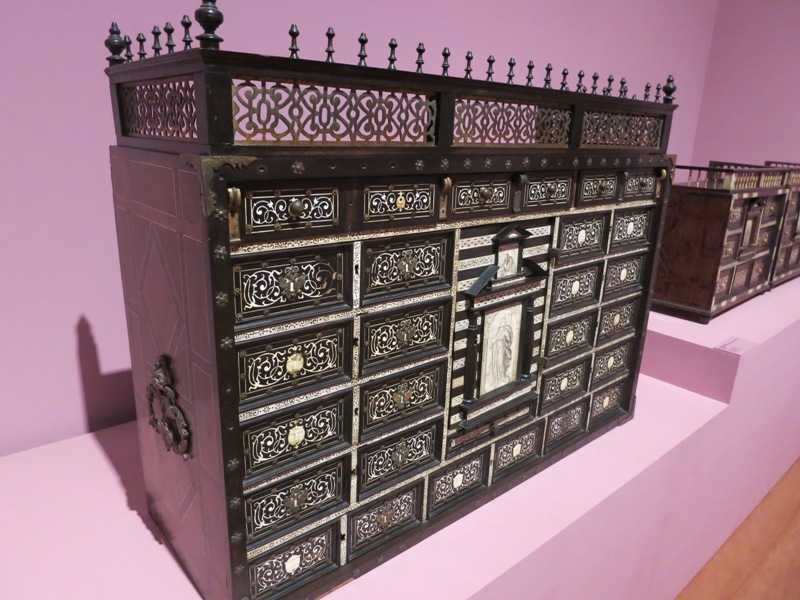 One area which surprised me was the colonial era's decorative-arts gallery. It made me wonder if I could find a gawdy dresser resembling a gothic building for my own house.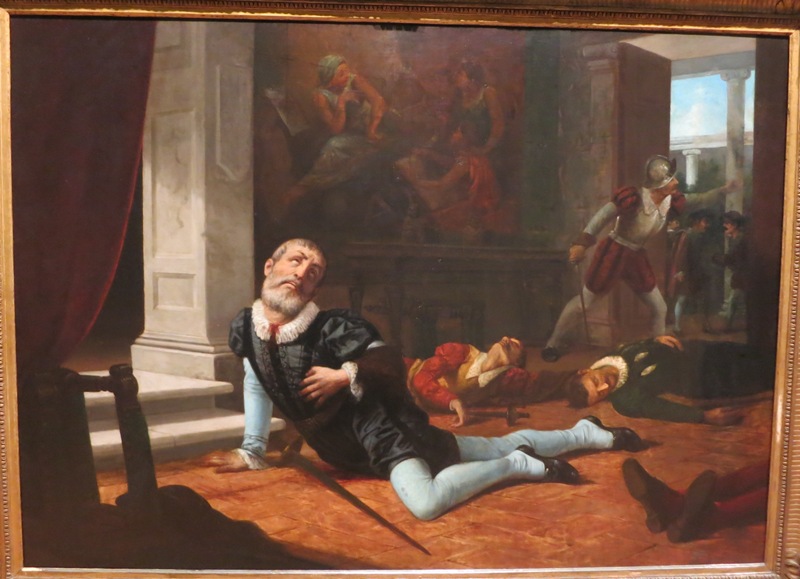 This is the Death of Pizarro by Ramon Muñiz. Scenes like this make a trip to MALI something special for the students of Peruvian history.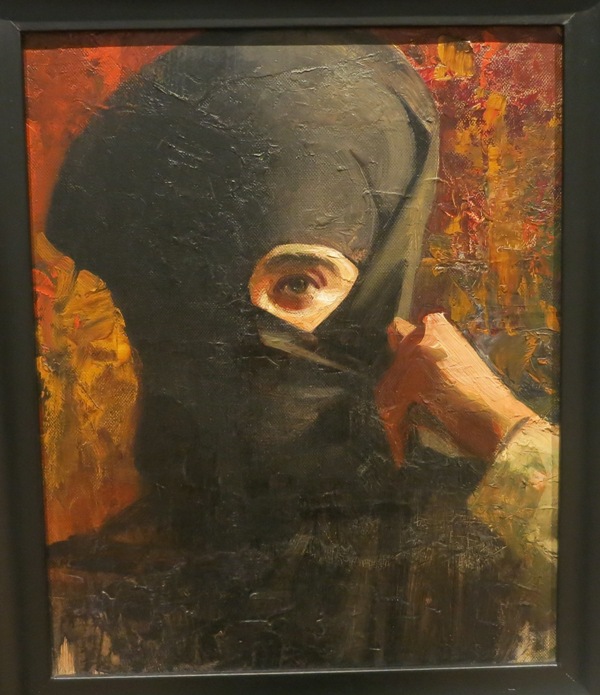 The Costumbrismo style of painting and drawing scenes from everyday life illustrates a very different Peru from the one today. The tapada limeña veil, clearly inherited from Arab culture during the Moors' century-long occupation of Spain, became a symbol for the women of Lima.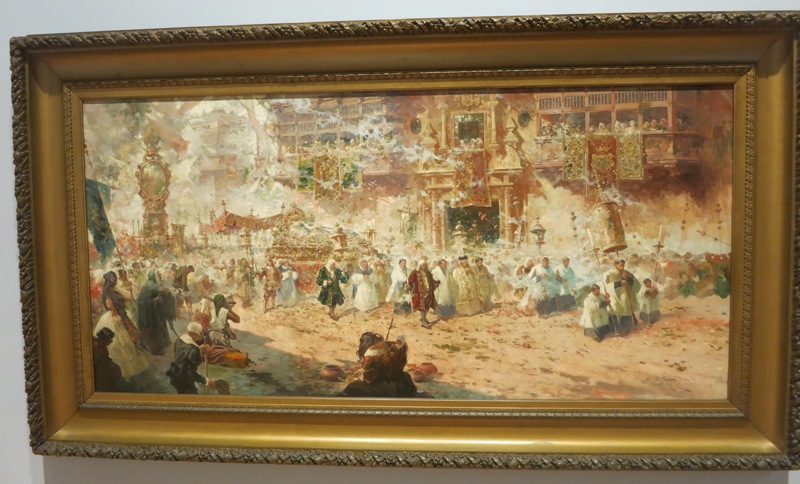 The Funeral of Santa Rosa by Teofilo Castillo.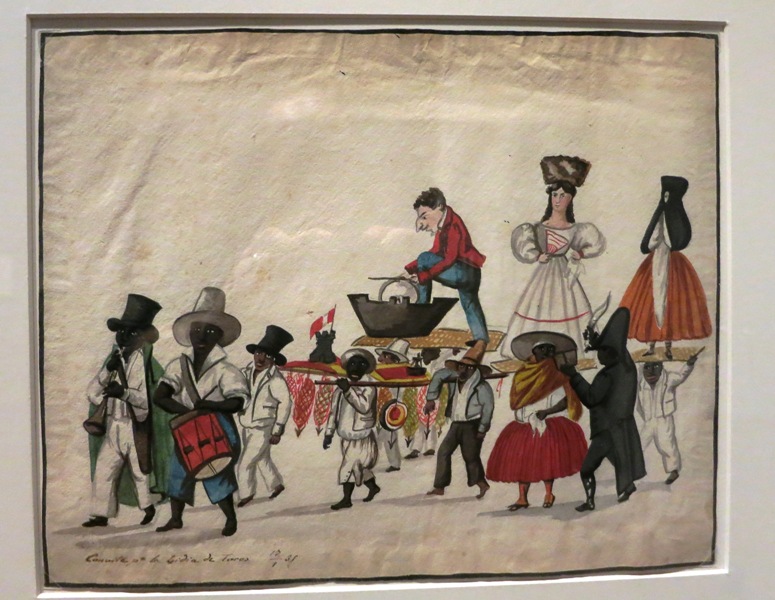 And a Lima whose demographics had more in common with Detroit or Atlanta than Lima today.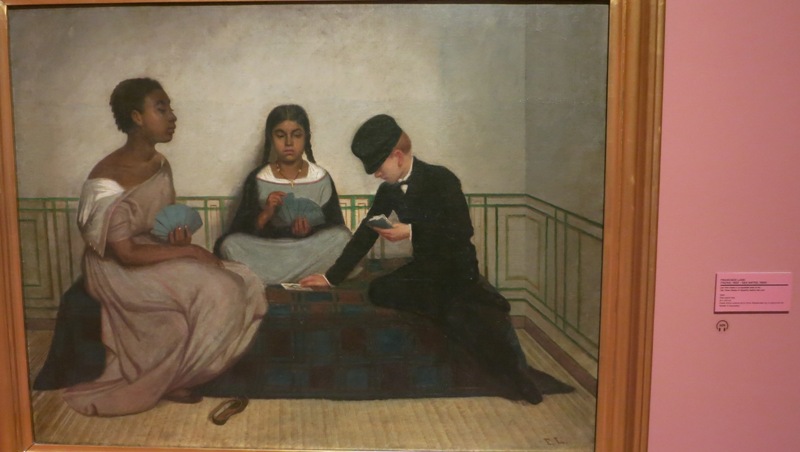 "The Three Races" by Francisco Laso is one of Peru's most well-known paintings.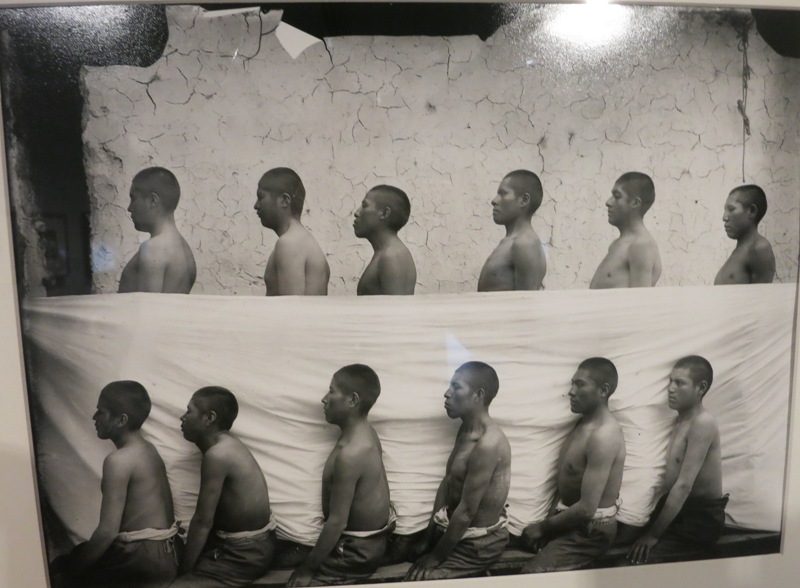 This haunting image depicts prisoners from a century ago. Other photography captures downtown Lima, Cusco, Arequipa, the desert and highlands.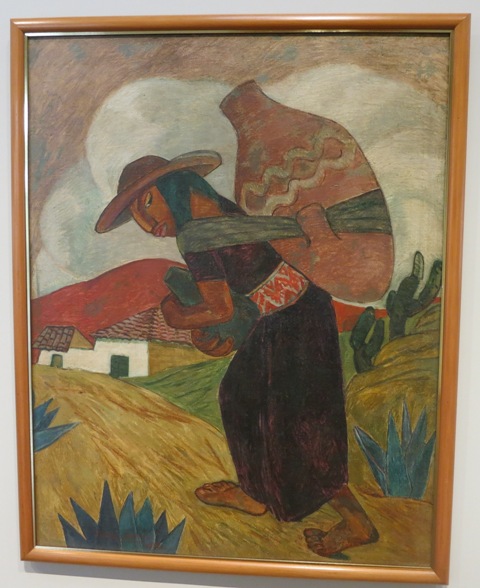 Peruvian artists embraced indigenismo in the early 20th century in their search for a distinctly Peruvian artistic identity.
The Republican collection features paintings from giants including Jose Gil de Castro, Francisco Laso and Luis Montero, while the Modern works showcase Jose Sabogal, Reynaldo Luza and Fernando de Szyszlo.
Other artistic heavyweights include Francisco "Pancho" Fierro, Ignacio Merino, Teofilo Castillo, Carlos Baca-Flor, Jorge Vinatea Reynoso and Servulo Gutierrez.
Other notable artists featured at MALI include but are not limited to:
Location and Info
MALI is in the old Palacio de la Exposicion building, which was built in 1869 to anchor the Parque de la Exposicion, the site Peru's government built to host a world's fair. Located on the north side of the park closest to the historic city center, you have to enter the park to visit the museum.
MALI Museo de Arte de Lima
Paseo Colon 125, Lima
(1) 204 0000
www.mali.pe
MALI on Facebook
Admission:
30 soles for foreigners, 15 soles for Peruvian citizens and legal residents
15 for students and senior citizens
Children under 8 years old FREE
Hours:
Closed Mondays
Tuesday through Friday 10 a.m. to 7 p.m.
Saturday and Sunday 10 a.m. to 5 p.m.
For more information on the organization of the museum, see or download this brochure. Or if you want to go in historically chronological order, remember to start by turning left once you climb the stairs to the second floor.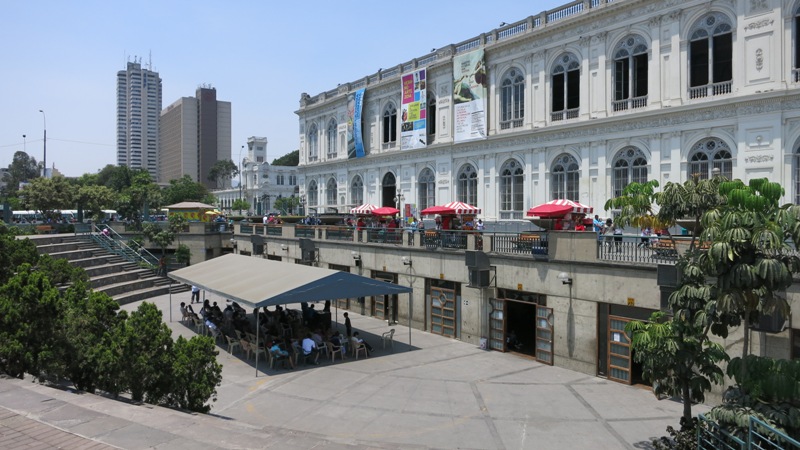 Pictures
Take a virtual tour of MALI below. I took a picture of every exhibit on display in September 2016. For high-res slideshow viewing, see the MALI Lima Art Museum album on the Lima City of Kings Facebook page. Or for pictures which are clearer than the paintings themselves, see the MALI page on Google Arts and Culture.