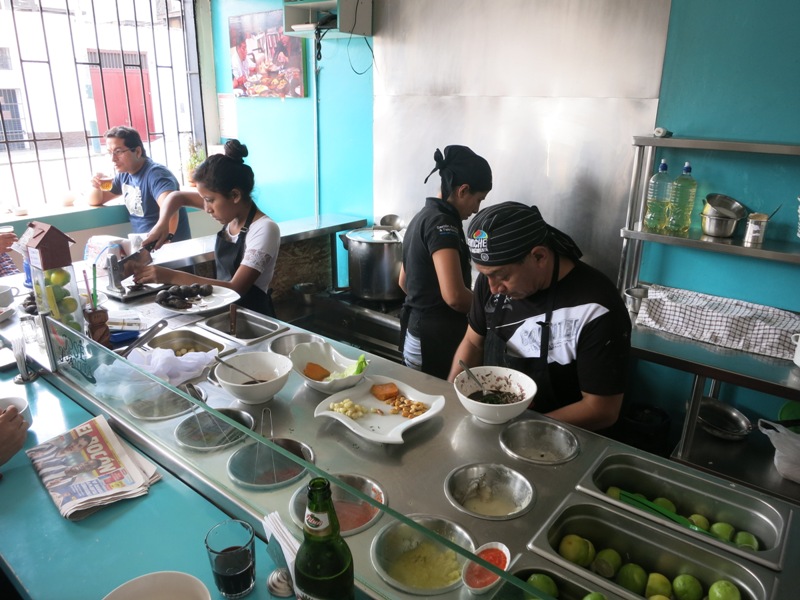 UPDATE: Jose y Juanita has moved to Lince.
For over twenty years Jose Tantaruna and his wife Juana Tuya could be found on the corner of Iquitos and Sebastian Barranca in the La Victoria district of Lima preparing their very own style of ceviche from a small food cart.
In 2013 Jose was urged by his regulars to enter a reality TV competition called Ceviche con Sentimiento hosted by celebrity chef Gaston Acurio. The aim of the show was to find the best street ceviche in Lima with the winner of the show being gifted a fully furnished ceviche bar.
Jose finished third in the hotly contested competition, but he and his wife have since opened their own cevicheria on the corner of Canta and Sebastian Barranca just one block from where they originally worked their food cart.
Having passed by Jose and Juanitas on several occasions, I noticed there was always a line waiting for the limited bar seating inside. Last weekend I finally made time to eat there with some friends.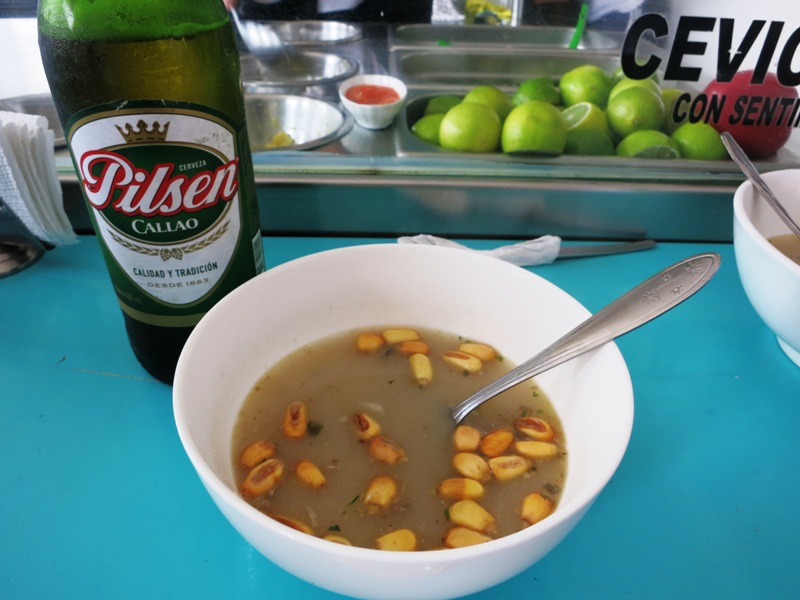 We started off with the chilcano soup which I must say was the best I have ever tried. Strong fish and lime flavor, and complimentary to boot with an order of lunch.
They have a relatively pared-down menu in what I assume is their focus in getting the few items right. There is no causa or octopus if you're looking for a diverse spread, but what they do serve is done to perfection.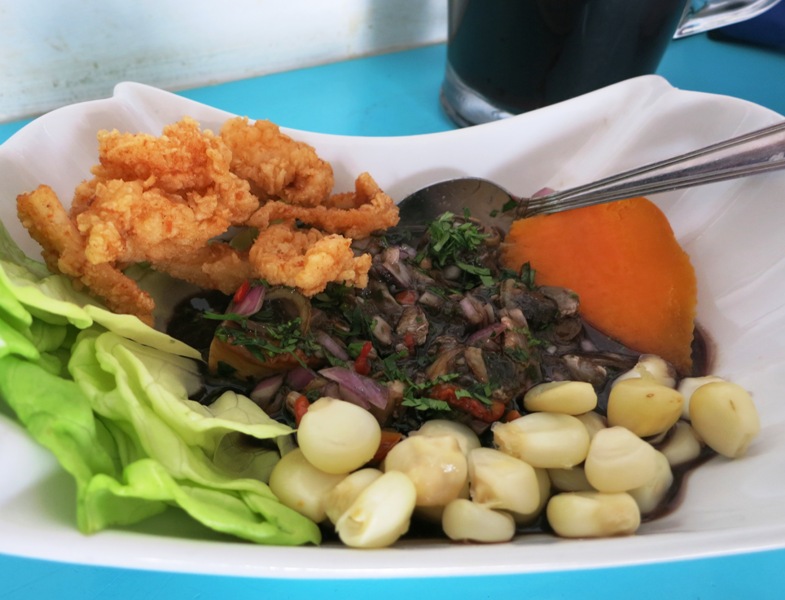 The ceviche de conchas negras (black clam ceviche) seems to be the signature dish at 20 soles ($6). It is delicious but about the size of a starter salad for somebody with a large appetite.
If you are hungry I would also order a portion of chicharron de pota (deep-fried squid) for 10 soles ($3). Or you can get the mixed black clams with fish ceviche for 25 soles ($7.50).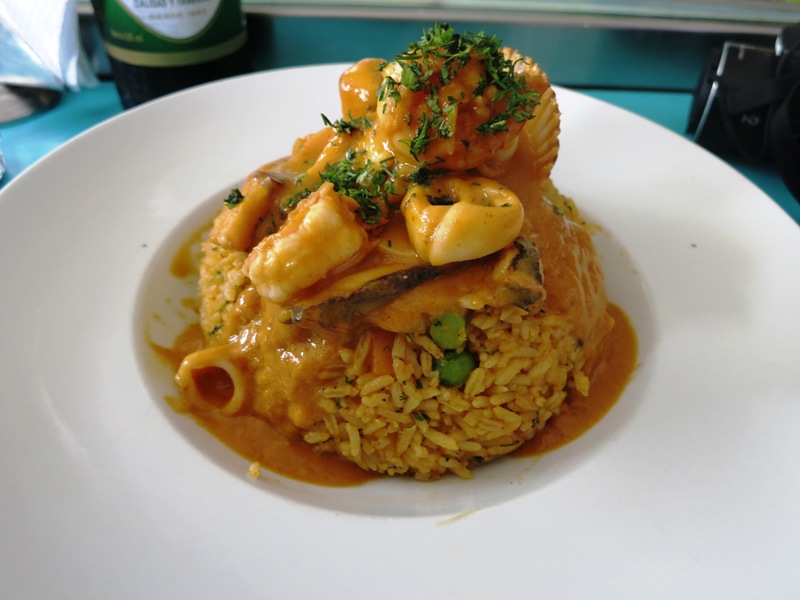 The flambeed arroz con mariscos (seafood rice) for 25 soles ($7.50) was highly recommended as well.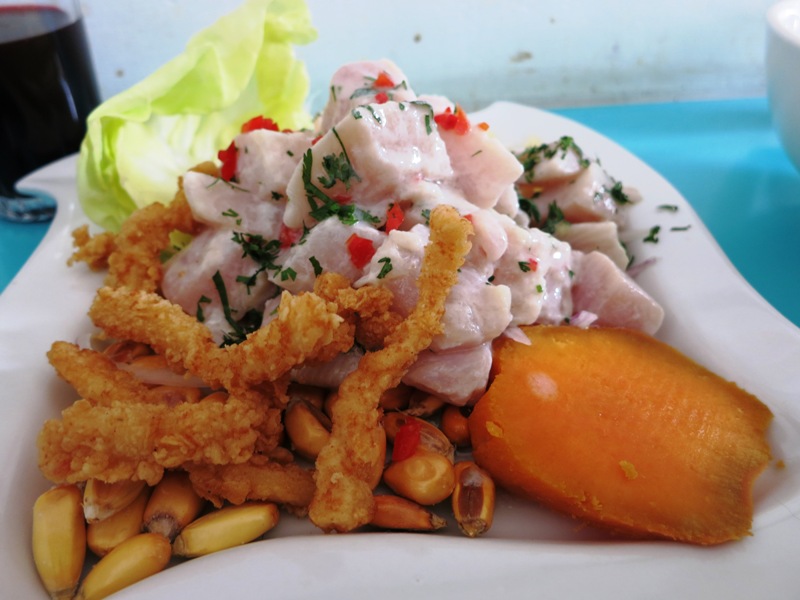 But for me nothing is better than a well-prepared ceviche de pescado (fish ceviche), which goes for 20 soles ($6) and Don Jose certainly has it down to a tee.
Location and info
Barra Cevichera Jose and Juanita
Calle Risso 490, Lince
Jose y Juanita is three blocks east of Arequipa Avenue on Risso in the heart of Lince, or five blocks south of the Canada station on the Metropolitano. Getting off the station, walk west (turning right out of the station) until you reach Militar, turn left and continue until you reach Risso.
Pictures
Also included are pics of the interior of the old location in La Victoria. For high-res slideshow viewing, see the Barra Cevichera album on the Lima City of Kings Facebook page.