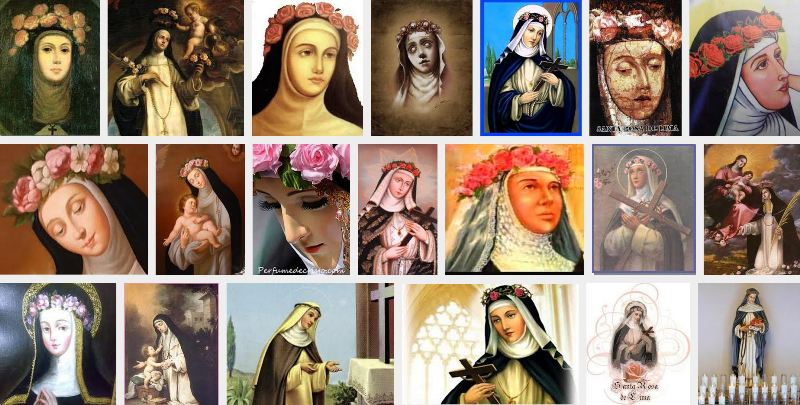 The Santa Rosa de Lima, or Saint Rose in English, is the patron saint of Peru and the first American-born saint to be canonized by the Catholic Church.
History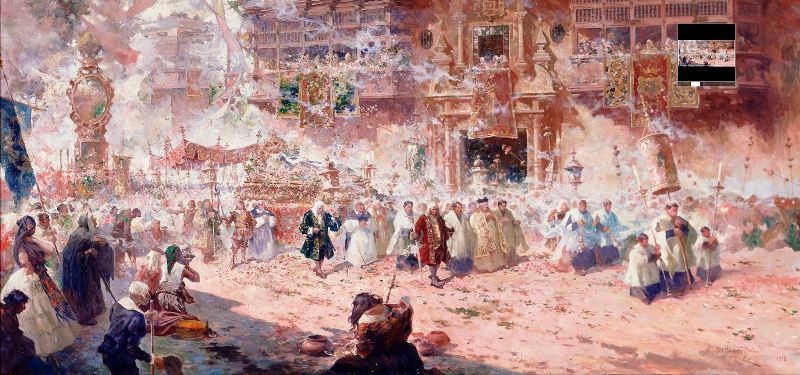 Above, the Funeral of Santa Rosa. Photo credit: MALI art museum
Isabel Flores de Oliva was the seventh of 11 children born to Gaspar Flores, a Spanish soldier in the viceroy's guard who was in Peru for the battle against Gonzalo Pizarro to re-establish control over Peru to the Spanish monarchy.
Some accounts say that the Flores family was poor, while some say they were well off. What is undisputed is that Isabel Flores was an absolutely gorgeous girl whose beauty stopped men in the street.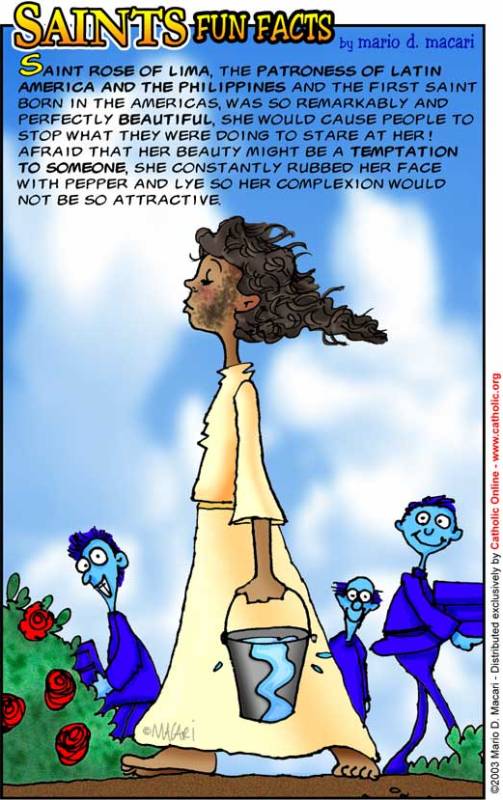 However Isabel was so dedicated to God that she wore rags, cut her hair and even rubbed her face with pepper and lye to blister and blemish her skin. As a child her mother put a wreath of roses on her head, which she put pins or thorns underneath to make it painful.
She took a vow of virginity – against the will of her parents – to become a member of the Third Dominican Order. She devoted her life to praying for the Peruvian Indians' souls and providing for elderly and poor children of Lima.
Dubbed "Rosa" for her beauty by Archbishop of Lima Turibius of Mogrovejo, who would also be canonized, she grew famous for her penances. She fasted three times a week and slept only two hours a night on a bed of tree trunks with stones for pillows.
She died young at 31 in 1617. Rose of Lima was beatified by Pope Clement IX in 1667 and canonized in 1671 by Clement X.
The Creole Peruvians, who were legally and socially considered second-class to peninsular Spaniards in the colonial era, led the campaign to canonize Rosa de Lima in an effort to improve their own status. The monarchy in Madrid also wanted to see an American saint to strengthen the tie of their colonists to Catholicism, and away from the Protestantism of their British and Dutch competitors of the seas.
Santa Rosa de Lima became the first American saint, and was declared patron saint of Peru, South America and the Philippines. She was later demoted in the eyes of the Filipinos, but she is considered very much a local saint in Lima.
Defending Lima from pirates is one of the miracles attributed to Santa Rosa.  The versions of the story differ on how Santa Rosa brought about the death by dysentery of Jacques l'Hermite and the ultimate failure of the Dutch navy's attack on Peru after blockading Callao and sacking Pisco and Guayaquil.
Santa Rosa de Lima today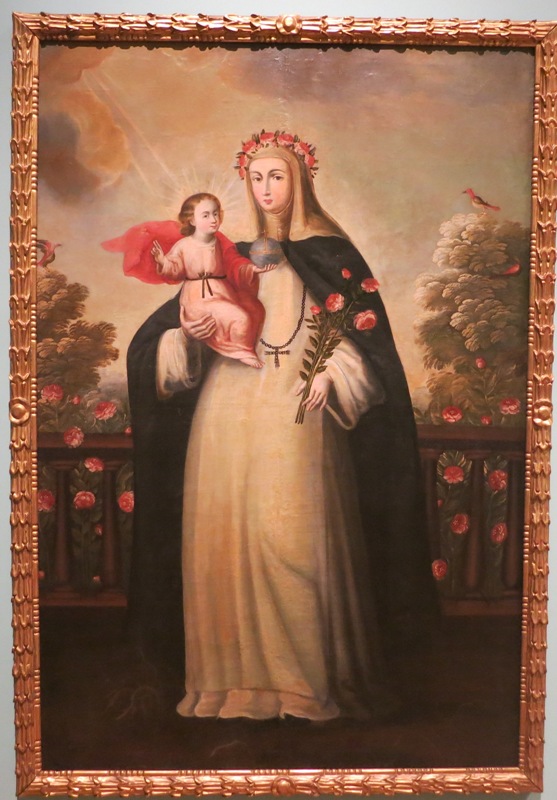 In addition to Peru, South America, the Philippines and the city of Lima, Santa Rosa is considered the patron saint of police and nurses. She is revered by police because she defended Lima, and also by nurses because she spent so much of her life caring for the sick in Lima.
Traditionally there are religious processions, church events and feasts on August 30 to celebrate St. Rose. In my neighborhood there are concerts and fireworks on Saturday night, and of course church attendance spikes on Sunday. My wife is a nurse and my father-in-law a police officer, so we always make a special meal.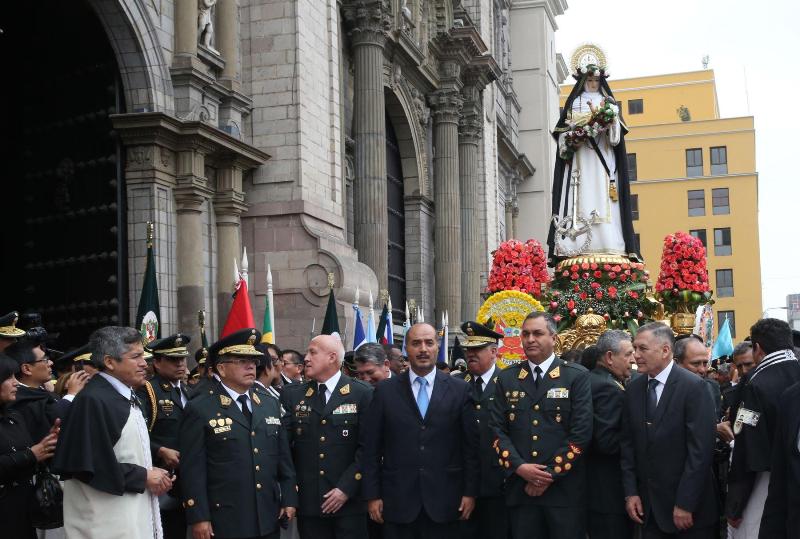 Above, interior minister Jose Luis Perez Guadalupe walks in the procession with Peruvian police in front of the Lima cathedral during the annual procession in the Plaza de Armas.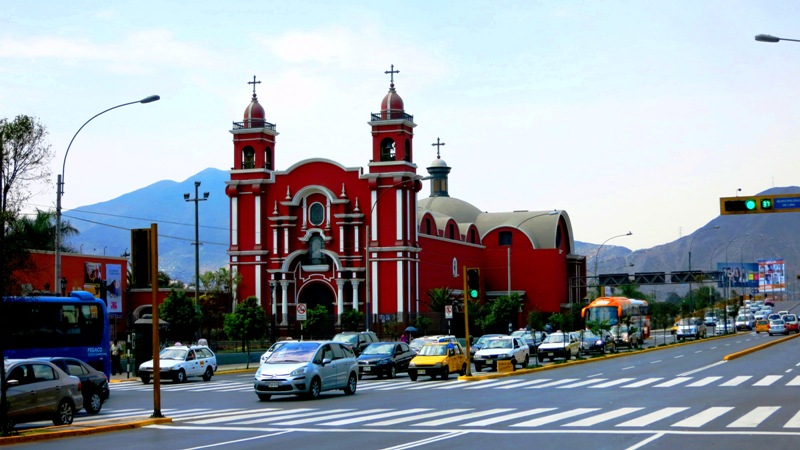 The Santa Rosa church was built on the site of where St. Rose lived in downtown Lima at Avenida Tacna 100, just before the bridge over the Rimac river (see Google Map). Thousands of devotees visit Iglesia Santa Rosa to leave letters of request in the Pozo de los Deseos (Wishing Well).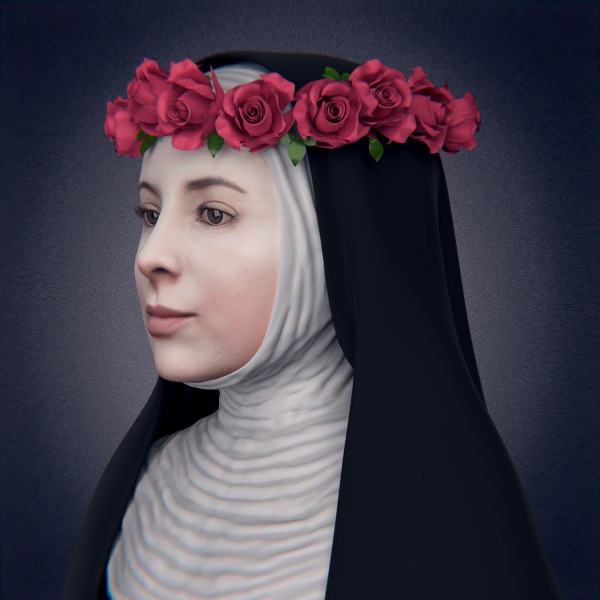 Friar Luis Enrique Ramirez of Lima's Santo Domingo church where Santa Rosa is buried commissioned a study of her bones and cranial structure. The scientists' used 3D imagery to create this recreation of her likeness.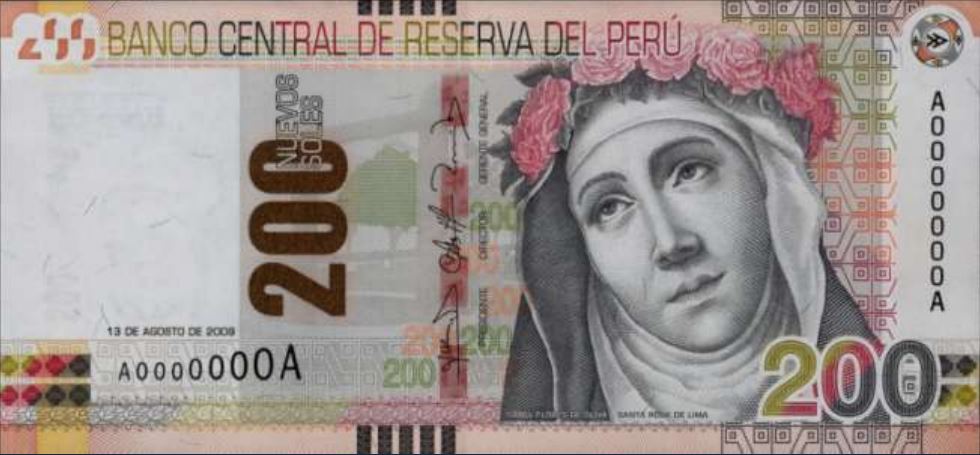 Santa Rosa de Lima graces the 200-soles bill, which in my ample experience is not too common to receive from an ATM.
See the Santa Rosa litany in English.