One of the lesser-known, family-friendly activities in Lima is the Parque de la Imaginacion, or Park of the Imagination. But in the United States we would call it a science center.
We went on Dia del Niño, Peru's holiday for children, and I was expecting a madhouse. But it wasn't too crowded at all. I can't imagine what it's like on a weekday.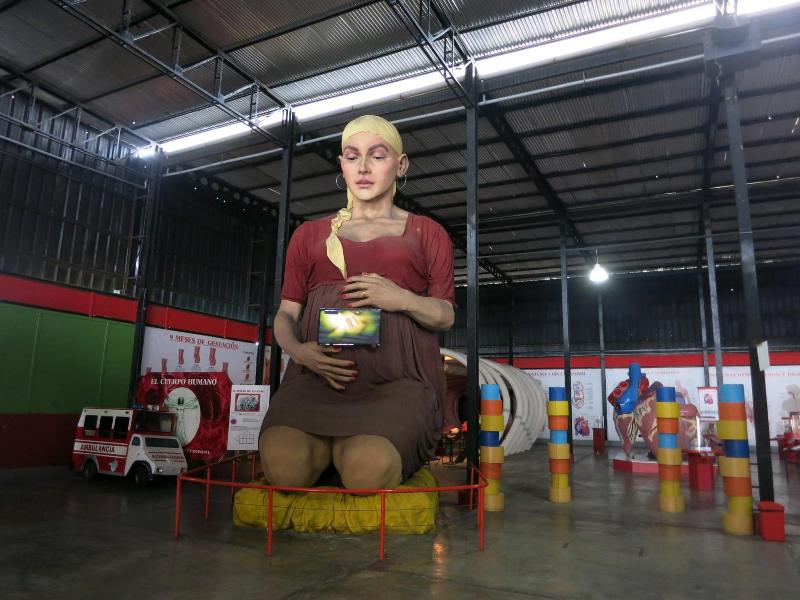 The facility has several stations to make bubbles right when you walk in the door, so our two-year-old was immediately thrilled. There are also exhibits on physics, anatomy, human anatomy and plant and animal biology.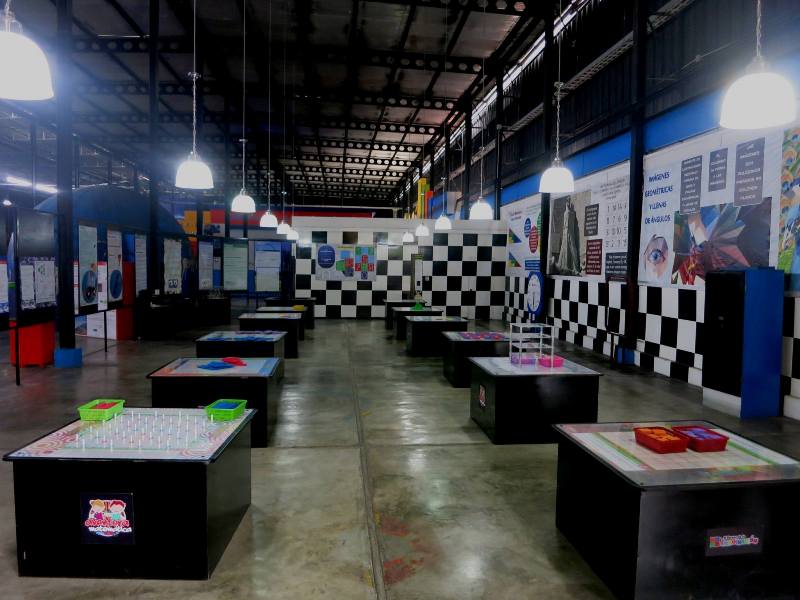 There are mathematical and geographical games, as well as workshops with guides explaining concepts from firefighting, earthquakes, aviation, cooking, healthcare, outer space and astronomy, drawing and artwork. Our boy was scared out of his mind by the earthquake simulation, which in hindsight wasn't the best choice. He's still too young to enjoy the workshops. He just got bored.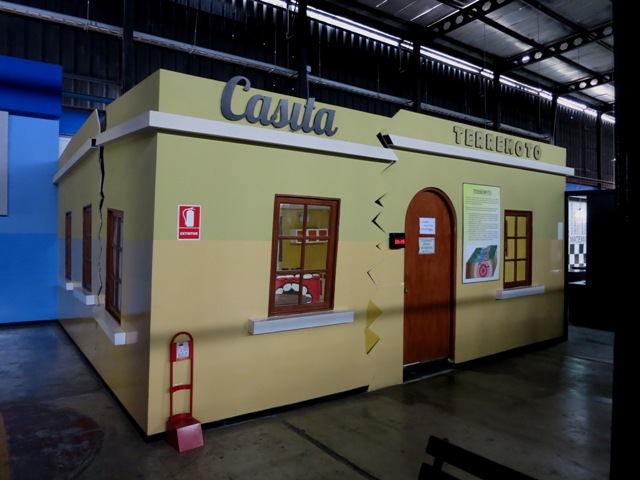 As veteran parents would know, a science center is better for children a little older than ours, probably between nine and 14 years old would be ideal. But the physics games and animal exhibits were enough to keep our boy entertained.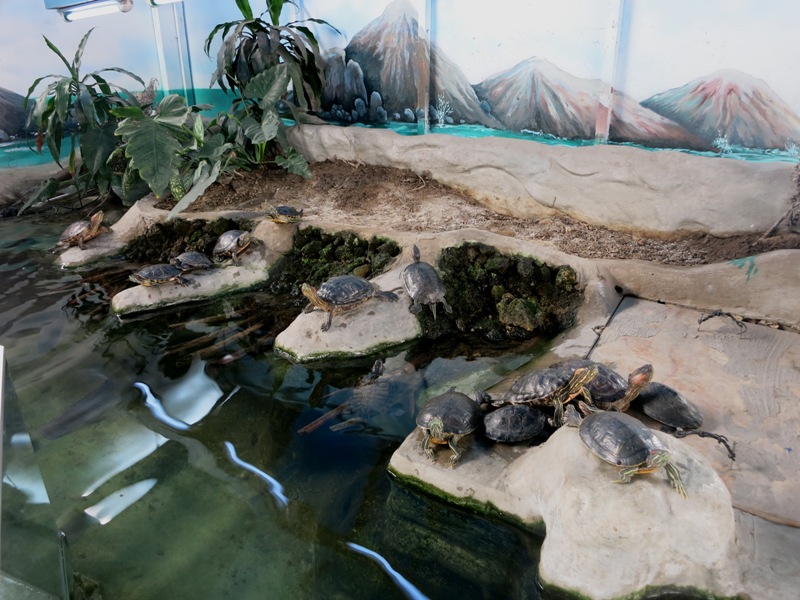 He also loved the aquarium, which features exotic fish such as electric eel and stingrays. There are also fish and turtles you can feed special fish food.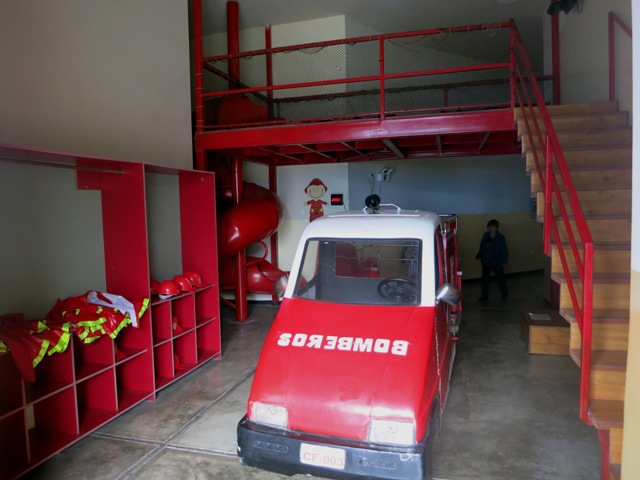 The highlights of the day were when I laid on a bed of nails, trying to put a basketball through two rims separated by a maze using our weight and when the boy got dressed up in firefighter's gear and rode the fire truck with a crew of other boys to save the day.
The highlight of the science center is a short train ride through a dinosaurs-and-animals exhibit. It was dark and the beasts large and loud, so the two-year-old sat this one out as it was probably too scary. Watch a video above to get an idea.
Overall, I highly recommend for a low-maintenance but high-fun day for children.
Location and info
Parque de la Imaginacion
Av. Jose de la Riva Agüero s/n (Cuadra 8)
San Miguel, Lima
Hours: 9 a.m. to 6 p.m.
Admission: 13 soles ($4)
www.elparquedelaimaginacion.com.pe
www.facebook.com/ParqueImaginacion
The science center is located right next door to the Parque de las Leyendas zoo in San Miguel. I got the impression they chose this location to pick up the families who may be discouraged by the crowds at the zoo on busy days, but settle on the science center since they're already in the area.
There is a food stand selling the normal snacks and soft drinks from the local stores as well as coffee and hot dogs.
Pictures
Take a virtual tour with the pictures below. For slideshow viewing, see the Parque de la Imaginacion album on the Lima City of Kings Facebook page.