Pantanos de Villa is a marshland and protected wildlife refuge home to over 200 species of birds located in the Chorrillos district of southern Lima.
Between 60 and 80 species live there all year round, while the rest are migratory. Most of those "snowbirds" are here for the South American summer from December through March, and they hail from as far away as Alaska and Canada. I took the pics for this article in December on a visit with LCK contributor, Barry.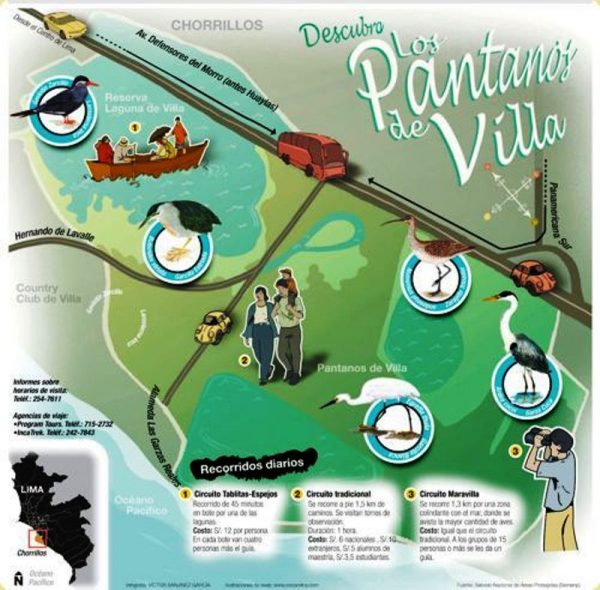 Before our trip I did some brief reading on birdwatching. Given all the species, it's a mandatory stop for "birders." I learned there is a difference between birdwatchers and birders. Birdwatchers simply look at or watch birds. You don't have to go too far from home to do this – think of people who build birdhouses in their yards.
Birders, on the other hand, are more involved. They aim to view or hear as many species in the world as possible, and many travel to other countries and continents in order to tick off more species. The other park attendees were either children on school field trips or birders, who you can spot with their safari hats, binoculars and expensive cameras. I chatted a few of them up and it seemed like a nice hobby for retired couples. One couple's birding hobby had taken them to Iquitos, Huanuco and Ayacucho on three other trips to Peru.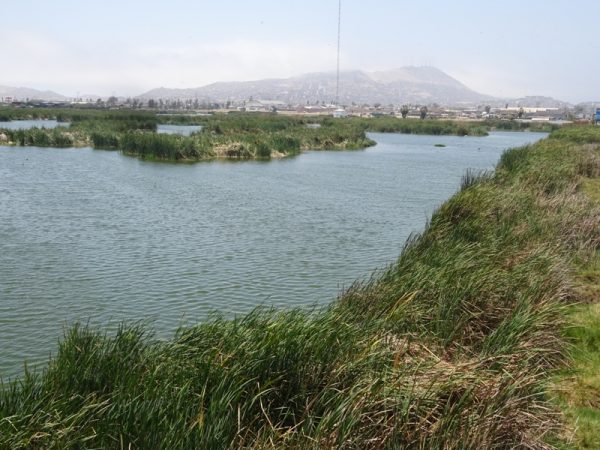 I enjoyed the refuge very much, but I wondered how interesting it would be to someone who doesn't live here, and of course isn't a birder. Residents may enjoy it more because we know Lima's natural terrain is desert and mountains, with the only green in the city coming thanks to irrigation in urban parks. So a natural oasis like this with grasses taller than me, sizeable ponds and abundant wildlife is quite a treat … for Lima residents.
The water is brackish, or a mix of freshwater and saltwater, and water is the main attraction for the birds. The refuge features three main areas to view the birds: Traditional Circuit, Genesis Lake Circuit and Wonder Circuit. It took at least four hours to do all three.
Circuito Tradicional / Laguna Mayor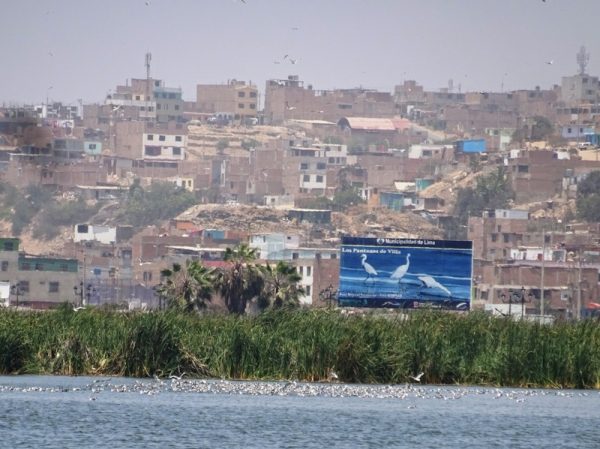 The entrance to the Traditional Circuit is just across the street from the administrative offices where you pay the admission and choose whether you would like to go with a guide. Every circuit was beautiful, but I think we got lucky in doing the Traditional Circuit and Laguna Mayor first because the next two were better.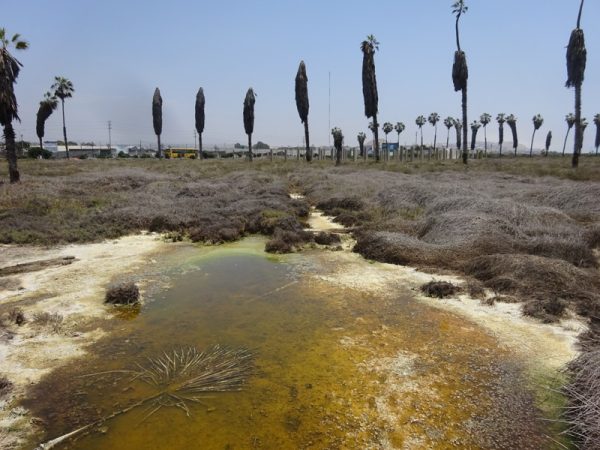 From the street you'll walk about 500 yards through desert brush which becomes tall grasses as you get closer to the refuge's largest pond. In places the desert, refusing to be defeated without a fight, swallows up water that is attempting to form a pond or creek.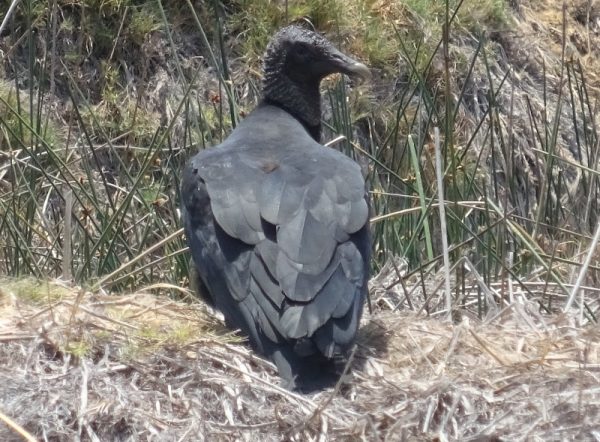 We passed this vulture on the way to the Great Pond, one of several we saw throughout the day.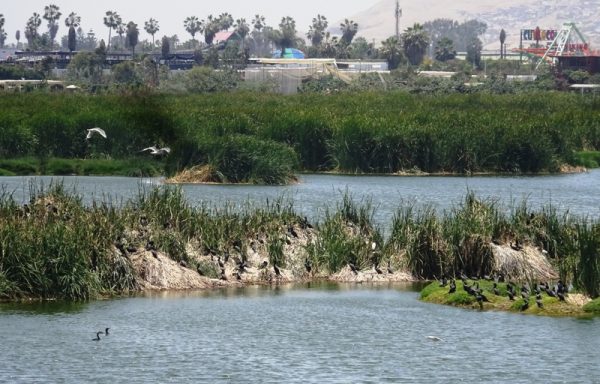 There are two watchtowers near the Great Pond which offer a bird's eye view of the action.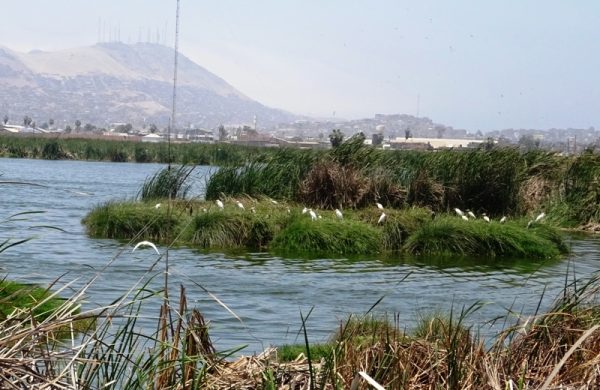 You can also get closer via two docks on the water.
Circuito Marvilla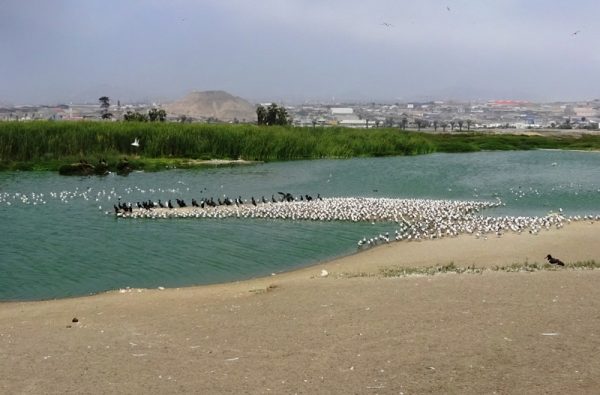 After leaving the Traditional Circuit, we walked south on Alameda Las Garzas Reales toward the coastline. Most visitors seemed to have come with guides who drove them. We would have liked to catch a lift as it turned out to be over a mile through a gated community.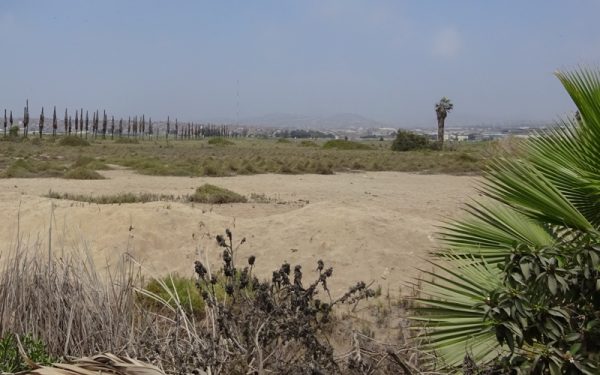 But it was nice to look over the landscape of desert irrigated with brackish meeting the sea.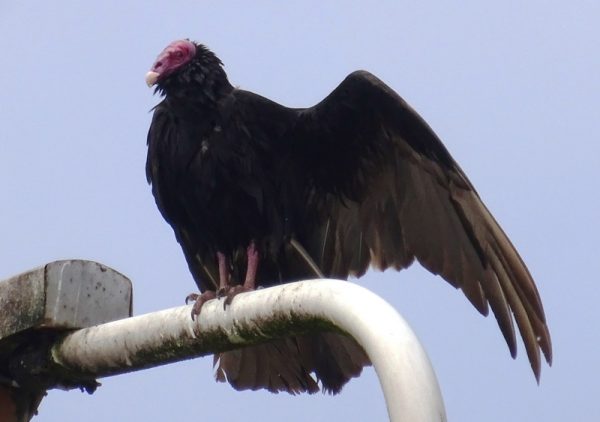 And we saw this buzzard perched atop a streetlight.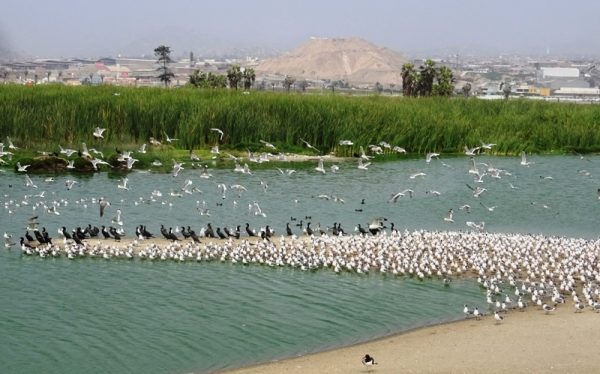 There was an incredible amount of action when we arrived at the pond, which backs right up to the beach, giving a view of more seafaring and fish-eating birds.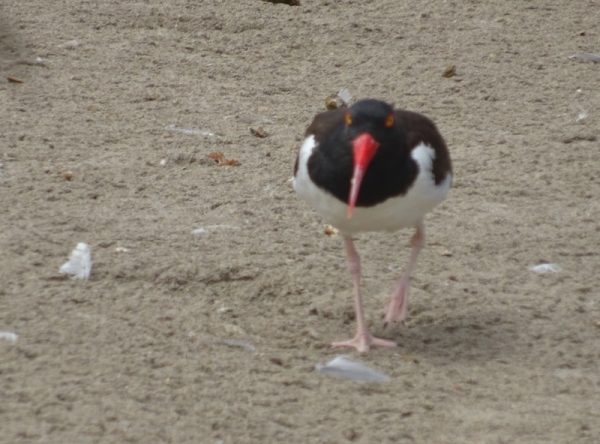 We saw what we assumed must have been a female nesting in the beach. When we got close, this fella did his best to scare us away. He was squawked as he ran toward us. But given the size difference, his effort was futile. I wanted to tell him to relax, we were just having a look over the pond.
Circuito Laguna Genesis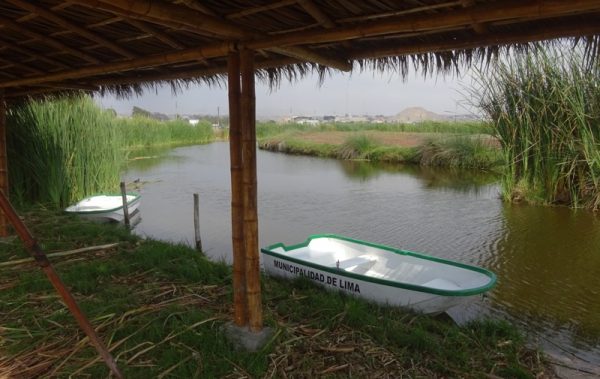 Last but not least, we visited Genesis Pond, located just beyond the admissions office at the entrance. As implied from the pic, the only way to see it is by boat. The 10 soles can include a guide, but we opted to row ourselves around.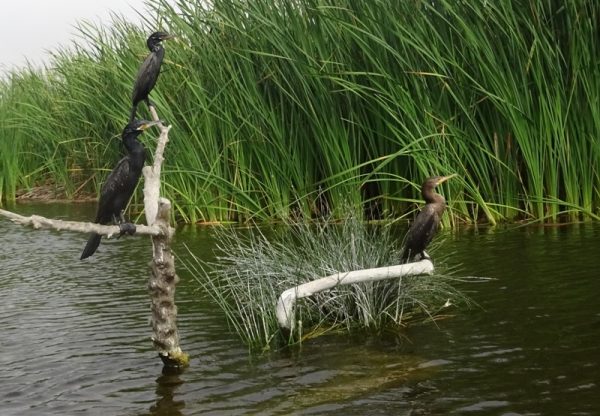 I was glad we did the boat tour last, since the peaceful rowing around the calm pond was the perfect finish to a beautiful day. We accidentally crashed into these guys' sitting branch, sending them all up into flight until we moved on.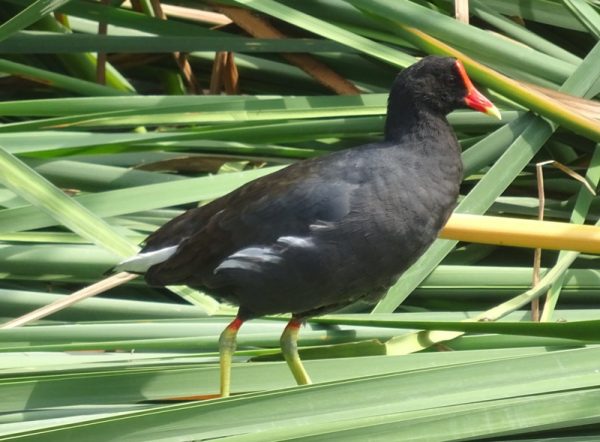 I got my best pictures of birds in this area too.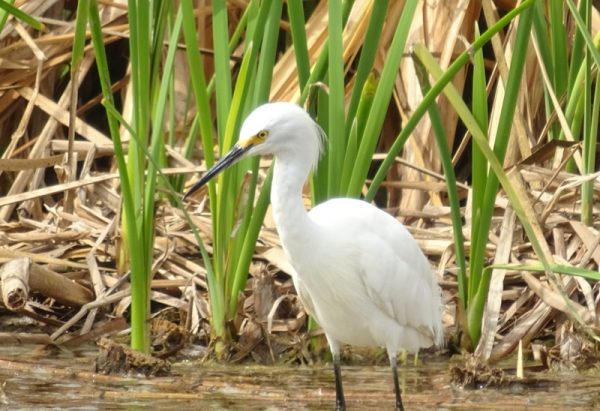 I also got a lovely shot of this fella mid-flight.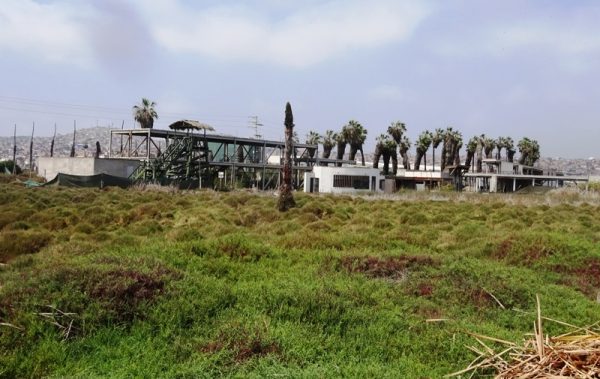 Behind Genesis Pond is this rusted-out skeleton of what should have been a new administrative center and offices to promote and foster tourism to Pantanos de Villa. The employees told me millions were spent on construction before it was caught up in red tape and abandoned. Shame.
Location and info
Pantanos de Villa
Av. Defensores del Morro s/n, Chorrillos
Phone: 987 666 656
Hours: 8:30 a.m. to 4:30 p.m.
Admission: 12 soles
Pantanos de Villa on Facebook
Located on Avenida Defensores del Morro, formerly called Avenida Huaylas, at the southern tip of Chorrillos near the border with Villa El Salvador. The entrance is on a street off the avenue called Alameda Las Garzas Reales. There is a Metropolitano stop just in front of the reserve, which you can reach by taking a feeder bus toward Villa El Salvador from the southernmost station, Matellini in Chorrillos.
Pictures and Video
The videos didn't turn out too well. This one features the most birds, taken at Laguna Marvilla by the coast. See the rest on the Lima City of Kings YouTube channel.
Below are over 150 pictures for a virtual tour (click to enlarge). For high-res slideshow viewing, see the Pantanos de Villa album on the Lima City of Kings Facebook page.