The Magic Water Circuit in Parque de la Reserva has been verified by the Guinness Book of World Records as the world's largest fountain complex in a public park. It consists of 13 water fountains that combine music, colored lights and laser effects for a family-friendly must-see in Lima.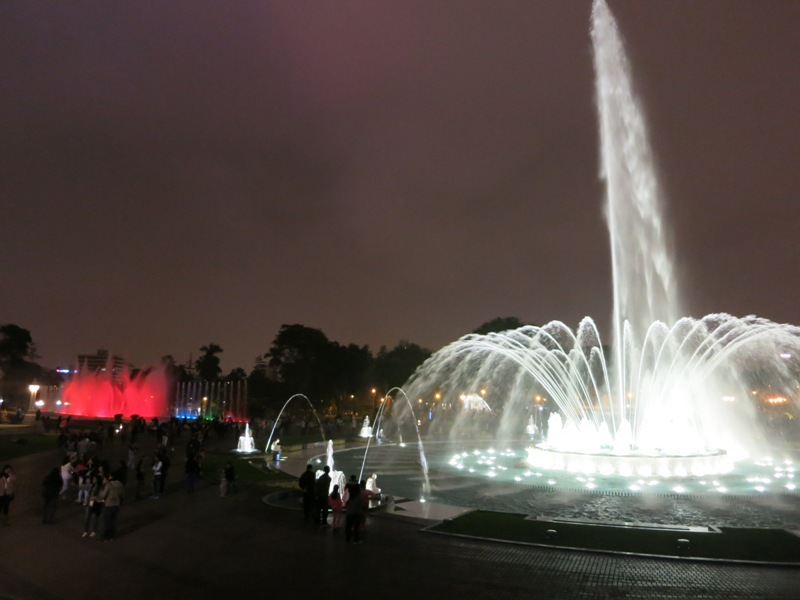 Not just great for kids, I'd say the Magic Water Circuit is also great for dates when looking for forms of entertainment other than drinking and dancing.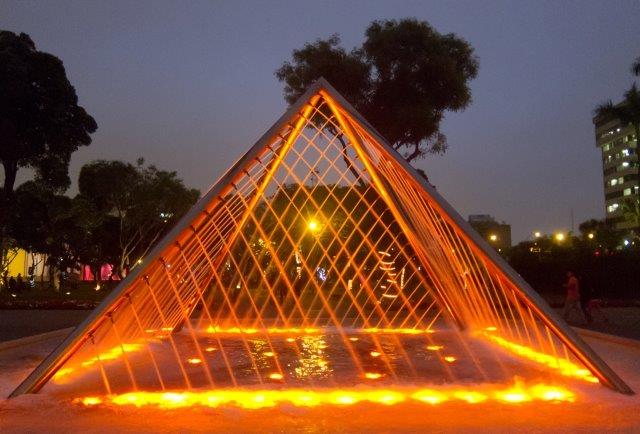 Some fountains are interactive with names like Tunnel of Surprises, Labyrinth of Dreams and Walk-In Dome.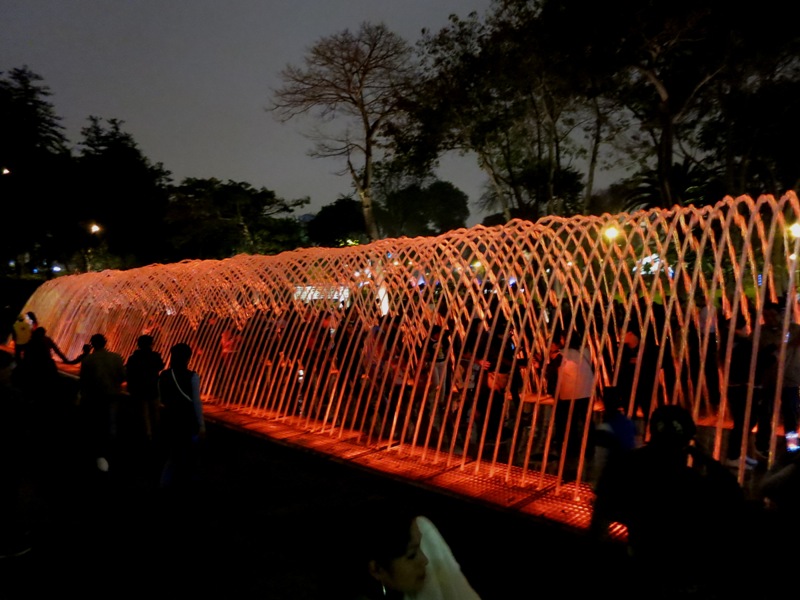 You may attempt to stay dry if getting inside each one, but don't count on it. It's not unheard of for some joker to approach this tunnel from the outside and use his hand to block the jets, spraying everybody inside.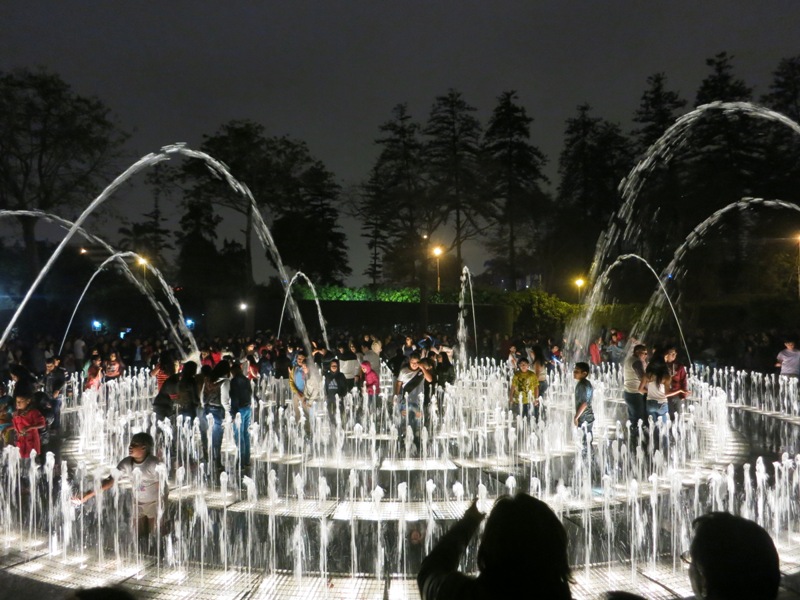 Kids get drenched at the Dream Maze Fountain, which along with the Children's Fountain are the park's top two interactive fountains.
Some tourists have told me the Magic Water Circuit is more impressive than the Bellagio fountains in Las Vegas.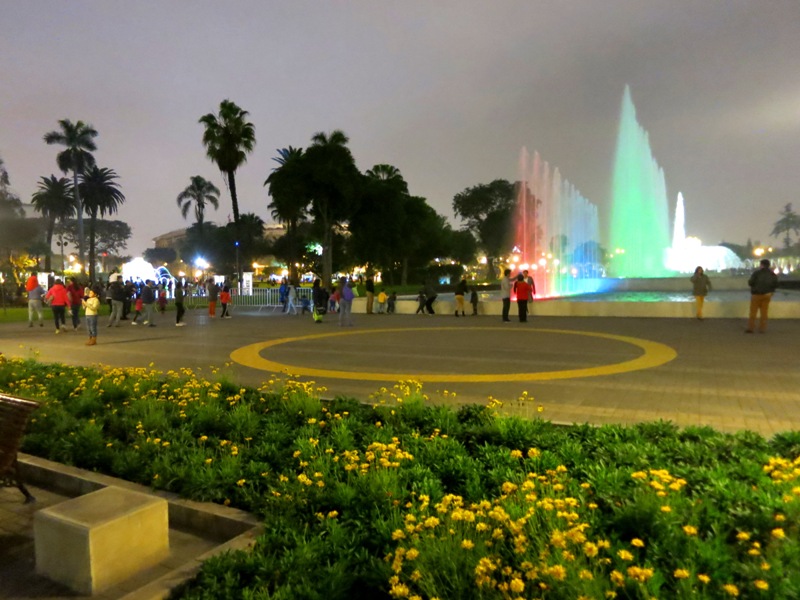 If you go at about 6 p.m., just before sunset, you can see the fountains in both the daylight and the dark. At 7:15, 8:15 and 9:30 is the Fantasy Fountain Show, a water-and-laser-light show set to music like a grand finale at the Fantasy Fountain near the north entrance.
While most people would say visiting at night is better for the colors, Lima in the summer (December through February) is so hot that a daytime visit for families might be nice to let the kids cool off. The park enforces rules about shoes, so get some Crocs or something on their feet that are OK to get wet.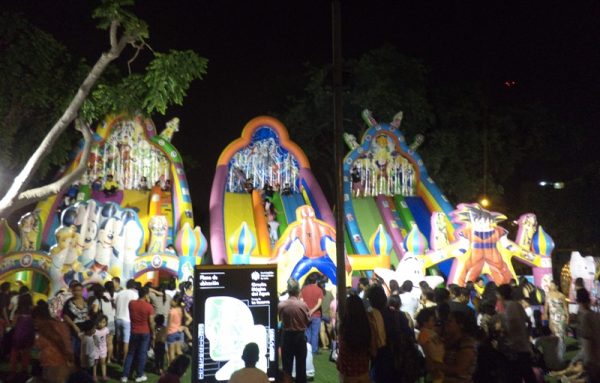 If the children aren't into water, a new feature at Parque de la Reserva are the giant slides and other playground equipment. There is also a train which gives short tours of the park. Watch a video of the train route on YouTube.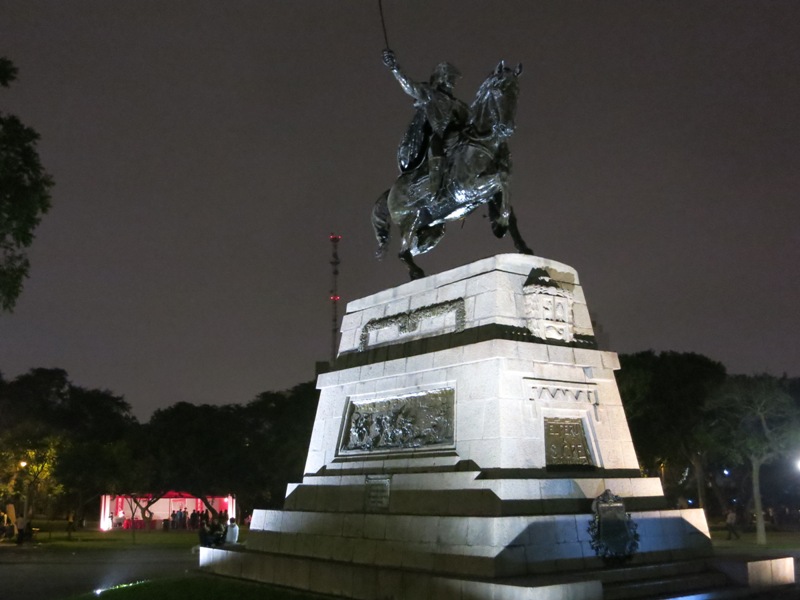 The Parque de la Reserva, or Reservists' Park, was named for the Peruvian soldiers who organized to resist the Chileans during the War of the Pacific in the 1880s. They met in what is now Parque de la Reserva.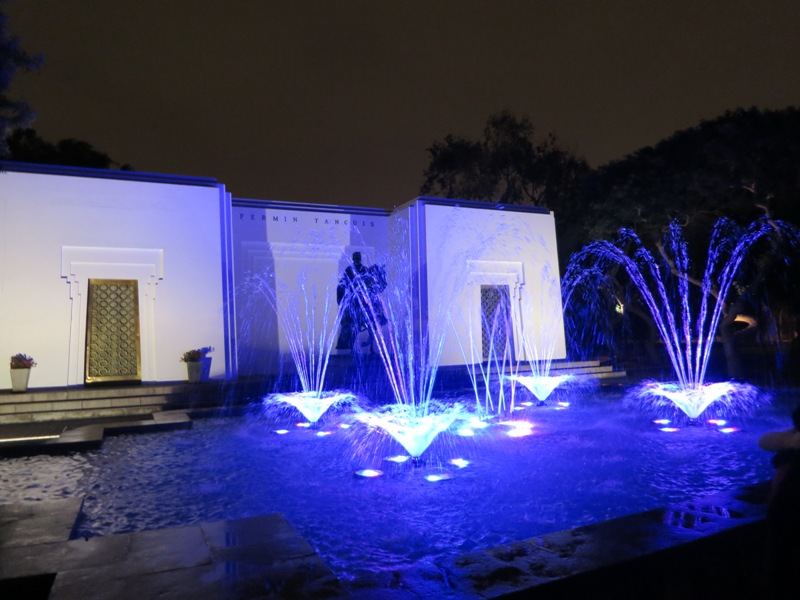 One of the fountains is named for Fermin Tangüis, a Frenchman who moved to Peru in the 19th century who would ultimately develop a cotton seed that was immune to a fungus that had decimated Peru's cotton industry.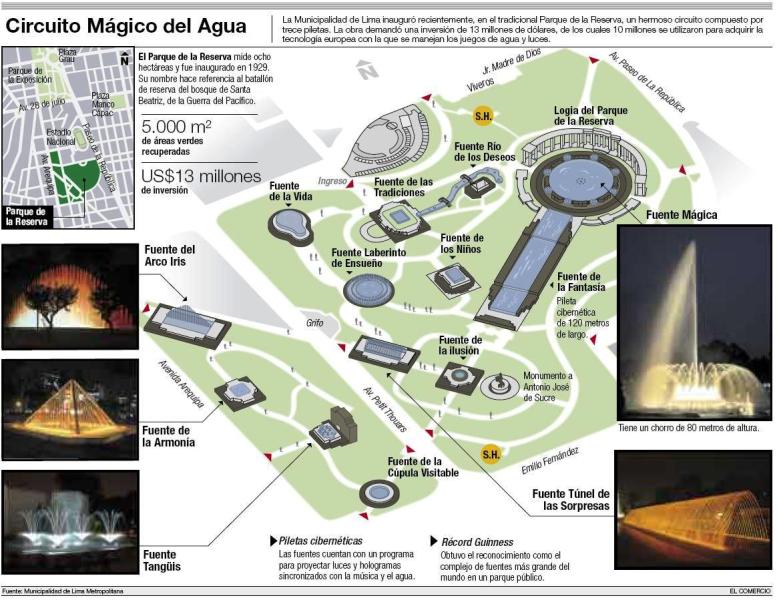 Click to enlarge the map describing the fountains listed below.
Fuente Magica (Magic Fountain)
Fuente de la Fantasía (Fantasy Fountain)
Fuente de la Ilusion (Fountain of Illusions)
Fuente Túnel de las Sorpresas (Tunnel of Surprises)
Fuente Laberinto de Ensueño (Labyrinth of Dreams)
Fuente de la Vida (Fountain of Life)
Fuente de las Tradiciones (Fountain of Traditions)
Fuente Río de los deseos (River of Desires)
Fuente de los Niños (Children's Fountain)
Fuente del Arco Iris (Rainbow Fountain)
Fuente de la Armonía (Harmony Fountain)
Fuente Tangüis (Tangüis Fountain)
Fuente de la Cupula Visitable (Walk-In Dome)
Location and info
Parque de la Reserva
Jr. Madre de Dios S/N, Cercado
Hours: Tuesdays through Sundays and holidays from 3 p.m. to 10:30 p.m.
Admission: 4 soles ($1)
www.circuitomagicodelagua.com.pe
See the official Magic Water Circuit – Parque de la Reserva Facebook page for news or updates, as the official website is often down or not updated frequently.
Adjacent to Estadio Nacional stadium between Paseo de la Republica and Avenida Arequipa, Parque de la Reserva is just south of the city center. A portion of the park sits on the west side of Avenida Petit Thouars, where there are also entrances. Make sure you find the underground tunnel leading to the other side of the park from where you came in.
Pictures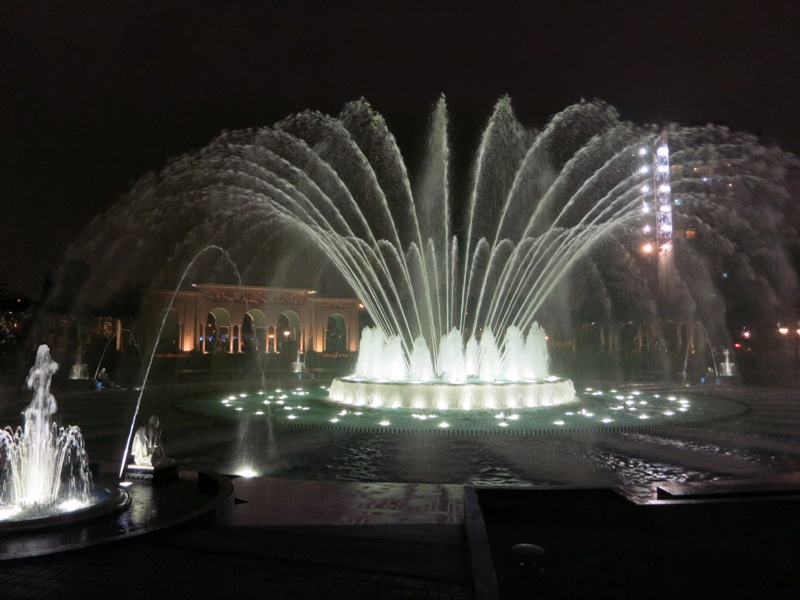 Click the pics to enlarge. Or for high-res slideshow viewing, see the Magic Water Circuit album on the Lima City of Kings Facebook page. A few videos are embedded below the pictures.
Videos
This is the best video I found on YouTube. It was taken during the day, so you can get an idea what it's like if super hot and humid given the sun's out.
Here's a nighttime video with some shots of the Fantasy Fountain lights-and-laser show.
The last one is a video I took with a cheap camera. But it will give you an idea how wet your kids will get if you let them run loose.