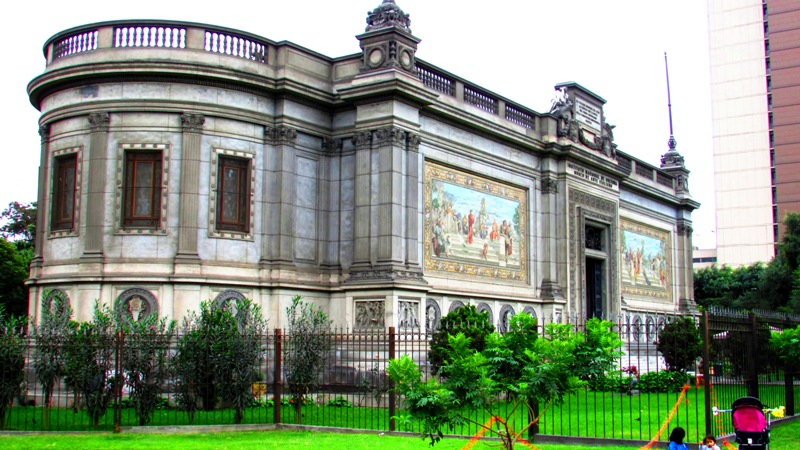 Lima's Italian Art Museum on Paseo de la Republica Avenue just opposite the Palacio de Justicia in downtown Lima was a gift from the Italian community in 1921 to celebrate 100 years of Peruvian independence.
Italians are the second-largest group of European immigrants to settle in Peru, with great numbers arriving during Peru's guano boom in the mid-19th century. The community was instrumental in developing the La Punta district of Callao as well as the Gamarra garment district.
The museum's permanent art collection on display is mainly from the turn of the 20th century and includes ceramics, sculptures, prints, drawings and paintings. The paintings and prints depict daily life from various Italian regions and cities, which I must say I was largely unimpressed by.
The sculptures on the other hand are indeed impressive, my personal favorite being the bronze Fauneta by Domenico Trentacoste.
The museum is quite small, consisting of two main rooms which house the paintings and two smaller rooms featuring sculptures. You can tour the entire museum in less than an hour. Cost of entry is 6 soles ($1.90).
From time to time the museum holds temporary collections from Europe or elsewhere so it is a good idea to check the official Facebook page to see if there is anything special going on if you are visiting Lima. Otherwise I would say you can skip this museum. Not in the top 10.

Pictures
For high-res slideshow viewing, see Italian Art Museum album on the Lima City of Kings Facebook page.