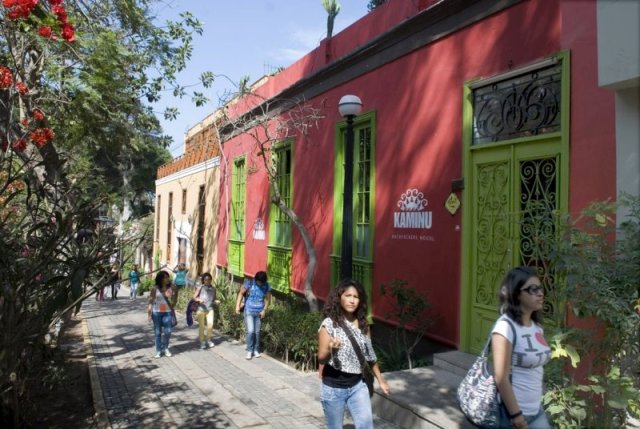 Situated a minute's walk from the beach along Barranco's florid Bajada de Baños, Kaminu is a backpacker hostel with one of the best locations in all of Lima.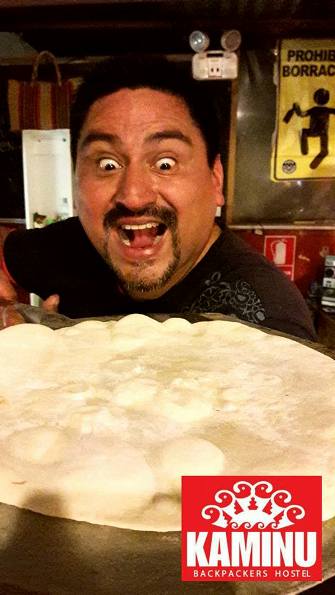 Kaminu was founded nine years ago by Piero, a very welcoming chef and photographer.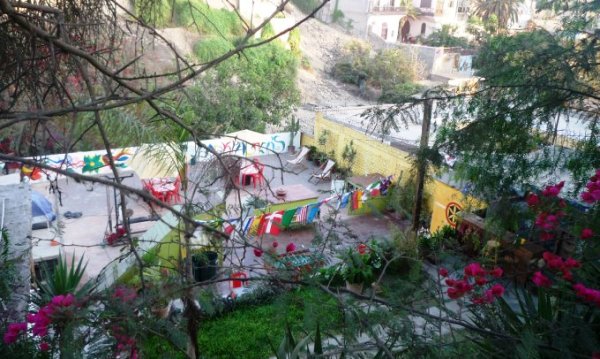 In addition to the standard wi-fi and hot water, guests also have access to the kitchen with stove and surfboards for the beach. While music is always playing on the large terrace, Kaminu does not have the crazy drunken vibe which can be found at other hostels (no Beer Pong at Kaminu).
But there is plenty of beer and guests can relax on deck chairs while smelling the sea breeze and admiring one of the prettiest views in the city.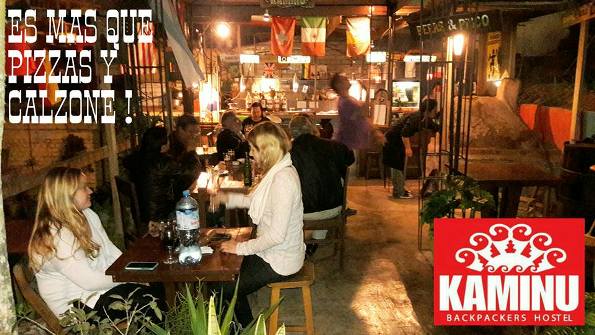 Kaminu offers a variety of accommodations for travelers, and the rooftop terrace hosts laidback social events such as homemade-pizza night, homemade-chorizo night and of course pisco sours.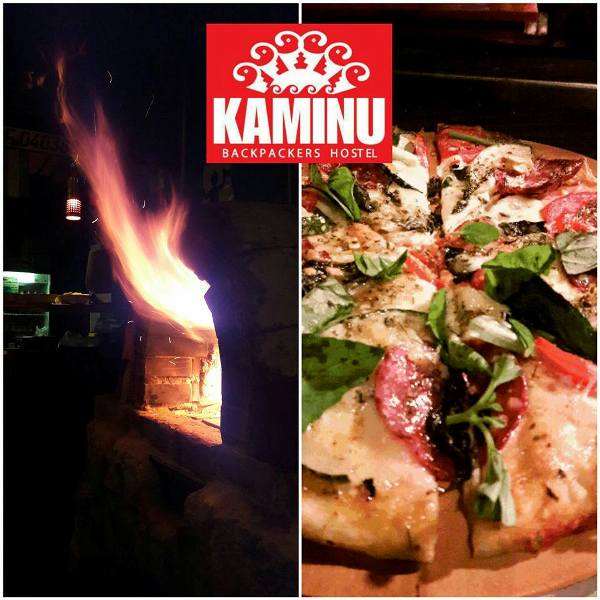 The pizzas are made to order from scratch and cooked in a firewood clay oven and guests can pick from fresh tomato, peppers, basil, oregano, olives, house-made chorizo, pepperoni, octopus, ham, anchovies, mushrooms, onion, zucchini and asparagus.
Kaminu is a great option if you are looking to improve your Spanish because most guests hail from Latin American countries or Spain itself. The more Spanish-language vibe is why Colin recommended Kaminu to me in the first place (in addition to the fact that there is no Beer-Pong Night).
See Kaminu's latest pictures on Facebook.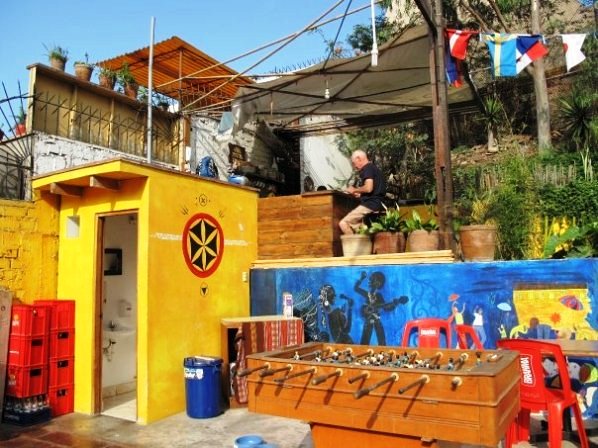 There is no shortage of artwork in Kaminu. Along with poems and sticky-note messages left by guests, every wall is covered with paintings. See more.
Kaminu is peaceful but if you are looking to party, the Sanchez Carrion bar-strip off of Barranco's Parque Municipal is less than a five-minute walk. Ayahuasca, La Noche and Barranco Beer Company are within a few blocks, while Picas and Santos Café are neighbors.
Barranco offers a host of Peruvian and international cuisine nearby, and down the Bajada de Baños are touristic restaurants like Javier's which offer views of the sea.
Beds start at $11 while private rooms start at $27. For the ultra-thrifty, Piero rents tents on the rooftop terrace for $9.
I would the Barranco district, Lima's hipster area, for being safe and less noisy and bustling than Miraflores.
Location and info
Kaminu Backpackers Hostel
Bajada de Baños 342
Barranco, Lima
252-8680
Kaminu on Facebook