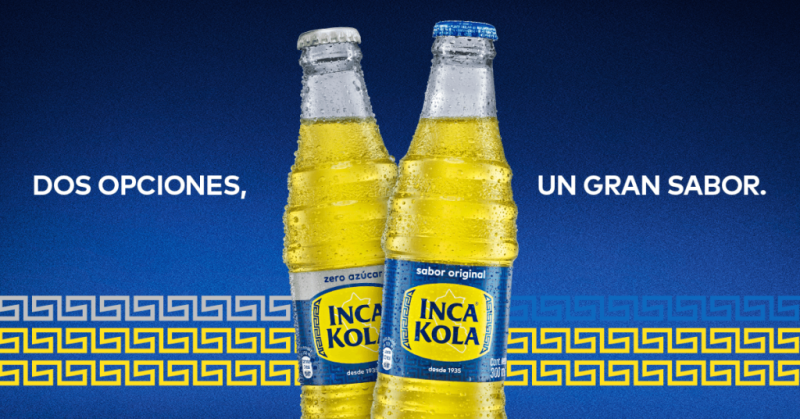 Peru's plutonium-colored soda, Inca Kola, tastes like bubblegum. Started by a British family in the 1930s, the brand is now an icon and source of pride throughout Peru.
Inca Kola is unique in being one of a few soft drinks in the world which outsells the world's bestseller, Coca-Cola, in its home market. In other words, Peruvians drink more Inca Kola than Coca-Cola, so you'll have a hard time getting out of Peru without trying it.
Inca Kola was so successful that Coca-Cola bought it outright. Today Inca Kola is distributed throughout the United States and much of Europe at boutique import groceries.
Read more about the history of Inca Kola.