The Museo Naval del Peru in Lima's port district of Callao is a museum showcasing the military history of the Peruvian Navy.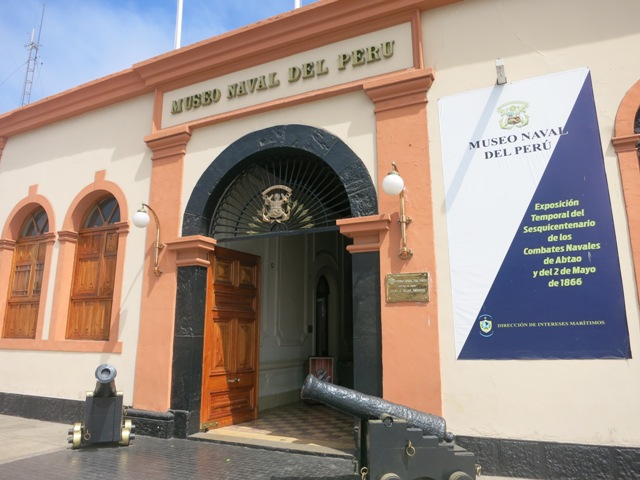 Along with the Real Felipe Fortress less than a block away, the Naval Museum of Peru is one of Peru's most underrated museums. It is also a welcome escape from the religious art and pre-Columbian artifacts which dominate Peru's museum scene. For history and military buffs, the Real Felipe Fortress and Peruvian Navy Museum would make a great educational day. Both are located at the entrance to La Punta del Callao, one of my top 10 recommended tourist activities in Lima.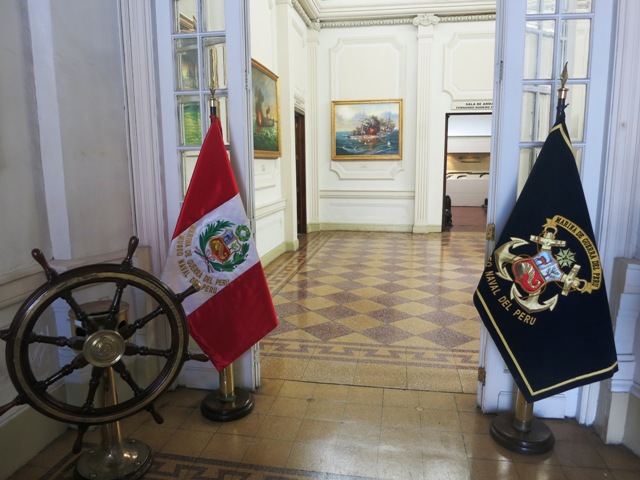 Any talk of Peru's naval history starts with Miguel Grau, Peru's most revered hero who terrorized the Chilean navy during the War of the Pacific. His name is plastered all over Peru's cities, plazas and monuments.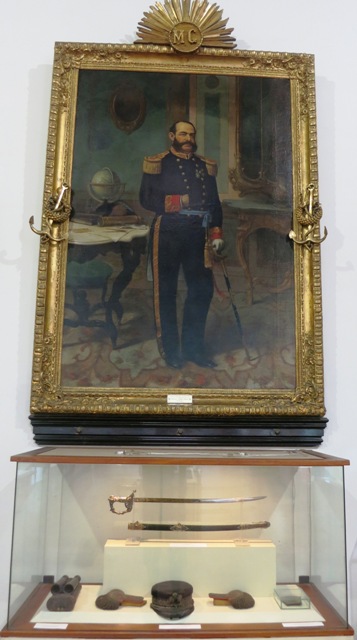 This is the Battle of Angamos, in which two Chilean ships finally surrounded and killed Grau in battle.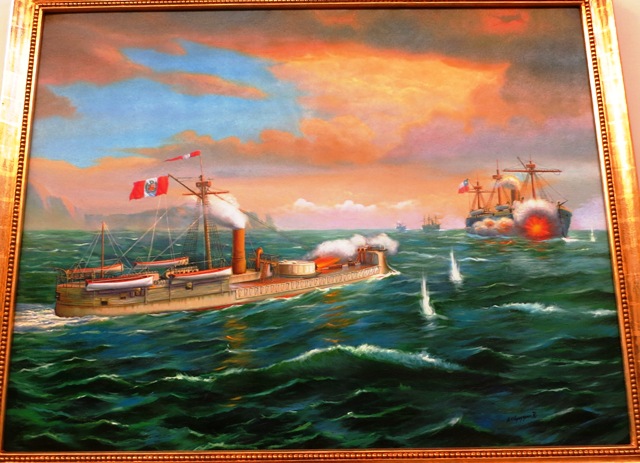 In addition to military history, the museum features exhibits on the sea and marine life. Above are topographical models of El Fronton and San Lorenzo islands off the coast of Callao.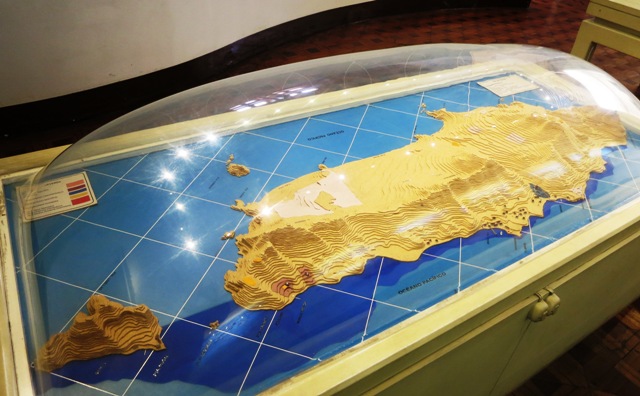 The museum's history does not start with the arrival of the Spanish, but the fishing vessels of Peru's indigenous civilizations.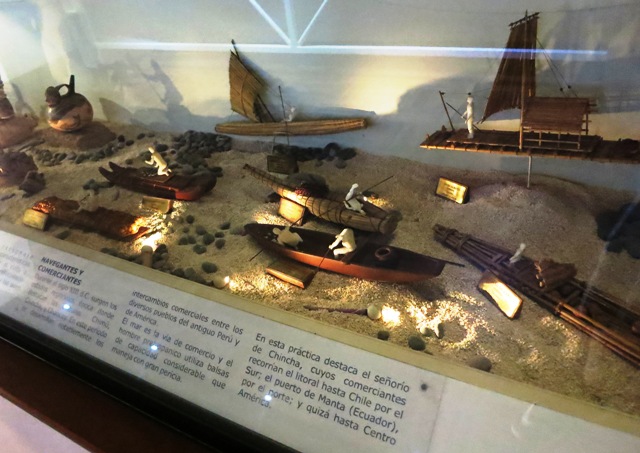 Below are models of colonial ships and even a cannon.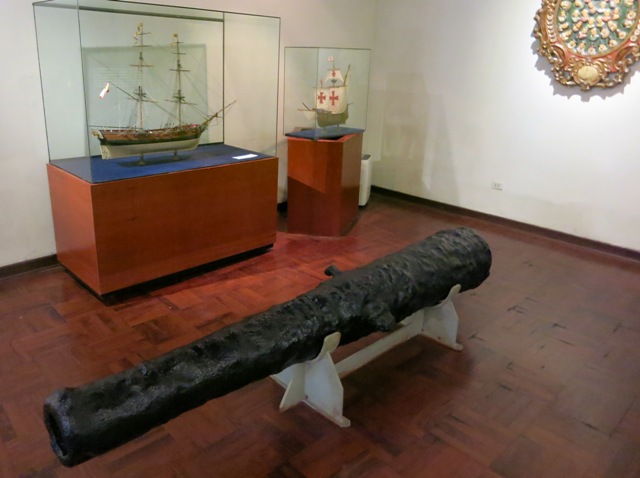 Rivaling Miguel Grau in the Peruvian navy's history is the Battle of Callao, in which Peruvians repelled an invasion by the Spanish in the Chincha Islands War. This battle is probably the one held in highest esteem among Peruvians, and you may recognize the date of May 2 (Dos de Mayo).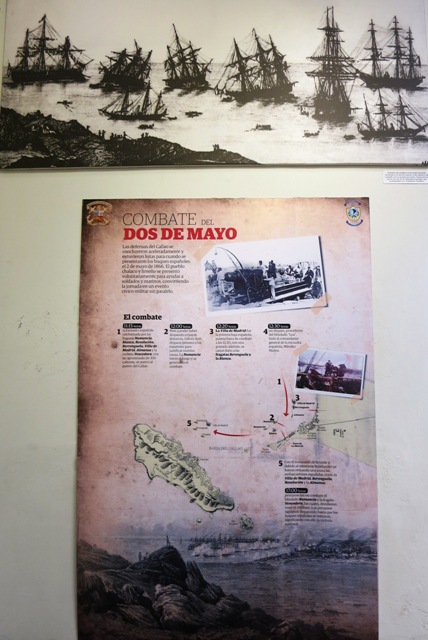 This gallery shows off Peru's submarines.
Peru's navy is also in charge of securing the countries rivers, and that means major operations in the Amazon jungle patrolling the tributaries of the Amazon River from a base in Iquitos.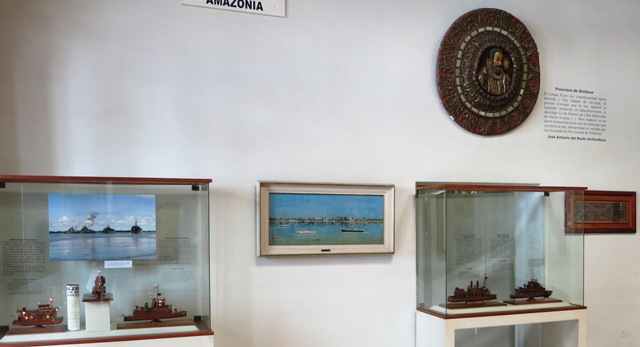 In addition to the rivers of the jungle, Peru's navy patrols Lake Titicaca in Puno.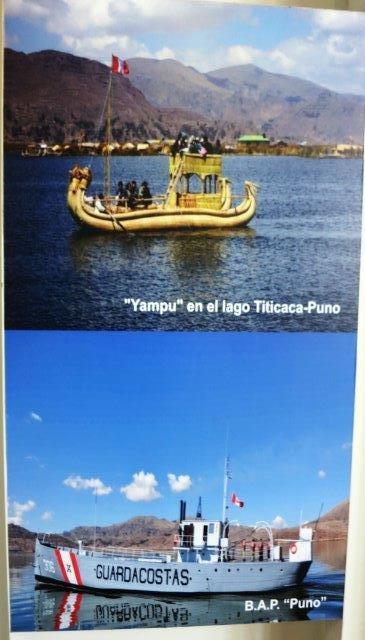 The Antarctica exhibit came as a surprise to me. Peru has territorial claims over the island and maintains a research site, the Machu Picchu Base, at the tip of the peninsula.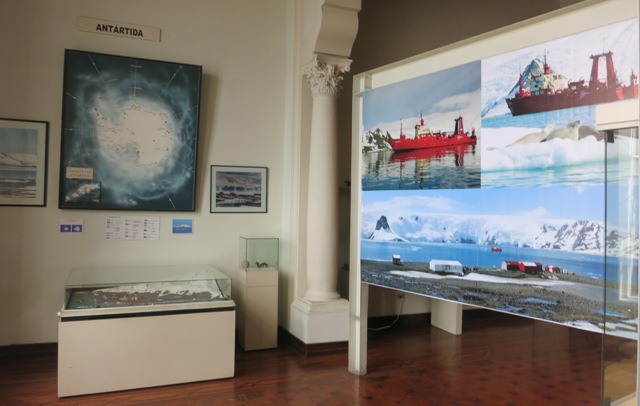 In addition to all the cannons, there is an exhibition of small arms.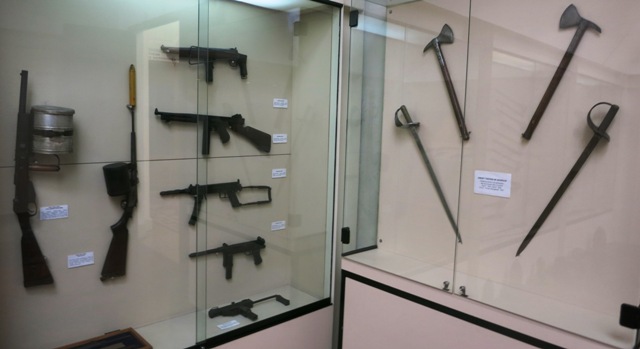 And I couldn't resist posting this old diver's helmet next to the special-forces uniform for soldiers carrying out operations in the Amazon jungle.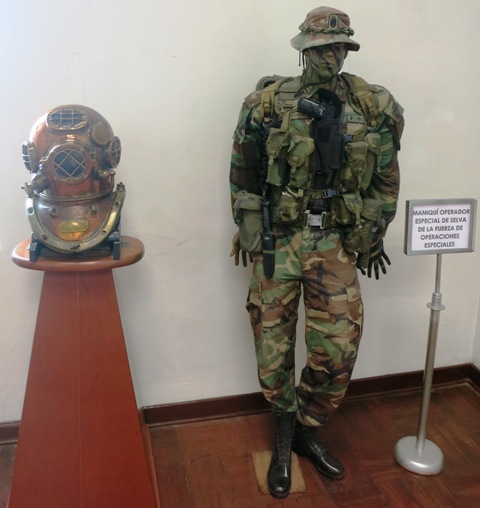 Location and info
Museo Naval del Peru
Jorge Chavez 123, Callao (next to Plaza Grau)
Hours: Tuesdays through Sundays 9:00 a.m. to 3:00 p.m.
Admission: 3 soles ($1)
The official website is down. Find more info at Peruvian Navy website.
Pictures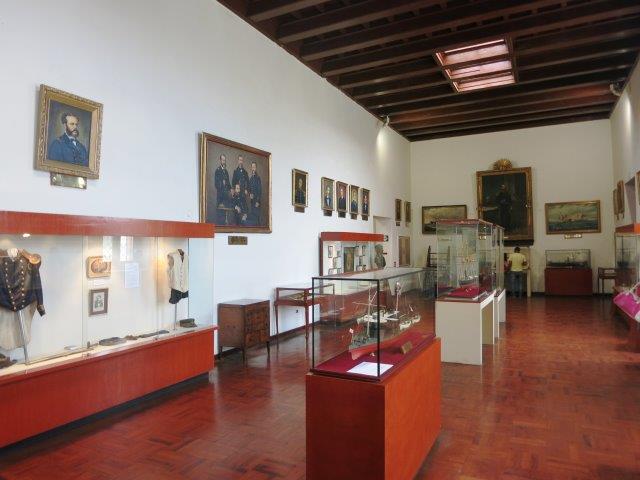 For high-res slideshow viewing, see the Peruvian Navy Museum album on the Lima City of Kings Facebook page.