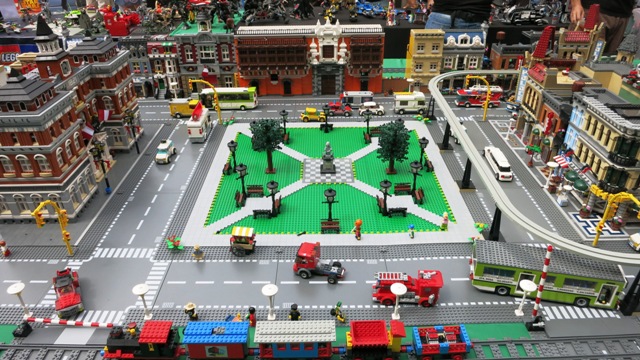 I had the good fortune to take a random trip to Plaza San Miguel in San Miguel de Magdalena last month. There was a Lego exhibition in the center of the mall for my wife and baby to enjoy. I was rather impressed at the displays.
The theme of the day was Star Wars and the projects included all the ships plus specific scenes from the films like the snow battle and a sand planet battle (sorry, I don't know much about Star Wars). There were other themes including Transformers, an Egypt display, a castle and dragons exhibit and the Lego Adventurers explorer theme.
However given my passion for Peru, my favorite was the display of a small town. While much of the Lego items are modeled on American or European architecture and businesses, this display featured a BCP branch and a building with the signature Lima balcony in what resembled a miniature Plaza de Armas with a statue of a knight in the center.
The exhibition was put on by the LUG Peru Lego club. According to their website, LUG Peru was the first officially recognized Lego club in Peru and it is the third largest in Latin America.
Visit LUG Peru:
To view the pictures as a slideshow, see the LUG Peru Lego Expo album on the Lima City Kings Facebook page.
Pictures