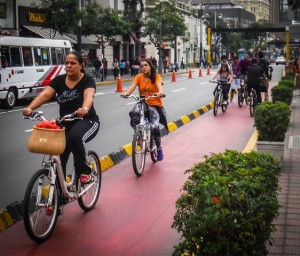 Perseid Press has recently released a book I wrote which deals with my misadventures while living and working in Lima, Peru between 2001 and 2009. I've been living in the US for the last five years, but I try to get back to Lima whenever I can. Now with a couple of infant children in tow, Lima is much different than it used to be, although sometimes I wonder if my own changing perspective has resulted in the perceived evolution. The one thing I know for sure is that the Lima I wrote about has almost ceased to exist.
Back in 2009 all the Facebook experts were talking about how the housing crash in Lima was imminent. Buildings were going up like crazy and constructors kept jacking up the prices at what everyone assumed was an unsustainable rate. You'd hear people say things like, "I'm thinking of buying, but I'm waiting for the market to crash so I can get a deal." Folks who said that are still waiting. Amusingly enough, the guys who were smugly declaring the upcoming crash in 2009 are still offering up unsolicited advice to the next flock of suckers that steps onto the Jorge Chavez tarmac (some things never change I guess, as much as you might want them to).
As you walk around Miraflores or San Isidro, the number of new buildings is staggering. Dining prices are significantly higher than they used to be. I remember getting a steak dinner with salad, potato and wine for S/. 17.50. These days you're lucky to find a similar meal for twice that.
In the last few years, rent has doubled in Miraflores and it's 10 times what it was when I moved here in 2001. I'm pleased about that one though because it means the property owners I met early in my travels are doing extremely well these days—assuming they weren't swindled into selling their property for a fraction of its actual value.
One change that I'm really happy with is the new bike lane that runs along Larco. Lima is a city that is perfect for cycling. Back in the old days, I'd walk rather than take public transit whenever I could. The stop/start driving of combis is enough to make even an iron stomach go a little green, and I've never considered myself as having an iron stomach. Wouldn't a silent Lima with no vehicles and…gasp…no car alarms be wonderful? The only sound you'd hear would be the occasional ring of a bike bell? The introduction of a bike path is a far cry from that exalted fantasy, but it's a step in the right direction.
Lima needs the bike paths, because the automotive traffic is becoming unreal. I don't think it's a matter of perception that the streets seem to be jammed with vehicles these days. Small side streets that used to see very little traffic have suddenly been converted into major thoroughfares. Back in 2009 the naysayers noted that the infrastructure of Lima would have a hard time supporting a major population influx, and they appear to have been correct on that one.
Subway, Popeye's and Starbucks have taken over, although Domino's is shut down because of a cockroach. I've never understood why in a city with as rich a gastronomic foundation as Lima, people would submit to paying twice as much money for trash food. If there's one thing Americans know how to do, it's create propaganda I guess.
Movie theaters assign your seats now, as if we all needed just that little extra bit of needless control in our lives. I don't know about the rest of you, but if there's no purpose served in regulating me, then don't do it. Also, if you're assigning seats and there are only two people in the theater, please don't put person #2 directly behind person #1.
One thing that can't be emphasized enough is that Lima is much safer now, and that's a good thing. On my first trip in 2001, the US embassy was attacked with a car bomb. These days I feel safe walking the streets with my two infant children.
It truly is remarkable to witness what has been happening in Lima throughout the last decade. For those fortunate enough to live here full time, the change might not be as apparent, but this city is transforming at an astonishing rate. Compare the differences in Lima over the last ten years to the differences in a place like Chicago. In 2001, Lima was its own unique little microcosm, but now it's starting to take on the aspect of the other major metropolitan hubs of the world. Nostalgia makes me lament some of the changes, but overall it's clear to see that the evolution is to the advantage of Lima and Peru. If things keep changing at their current rate, who can predict what the Lima of 2025 will be like? Maybe I'll revisit those Facebook experts and see what genius predictions they offer?
About the Author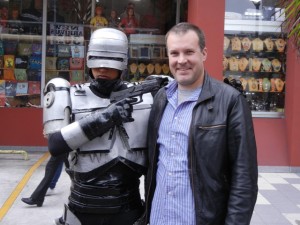 Walter Rhein is the author of Reckless Traveler and Beyond Birkie Fever. He also publishes the Streets of Lima blog.