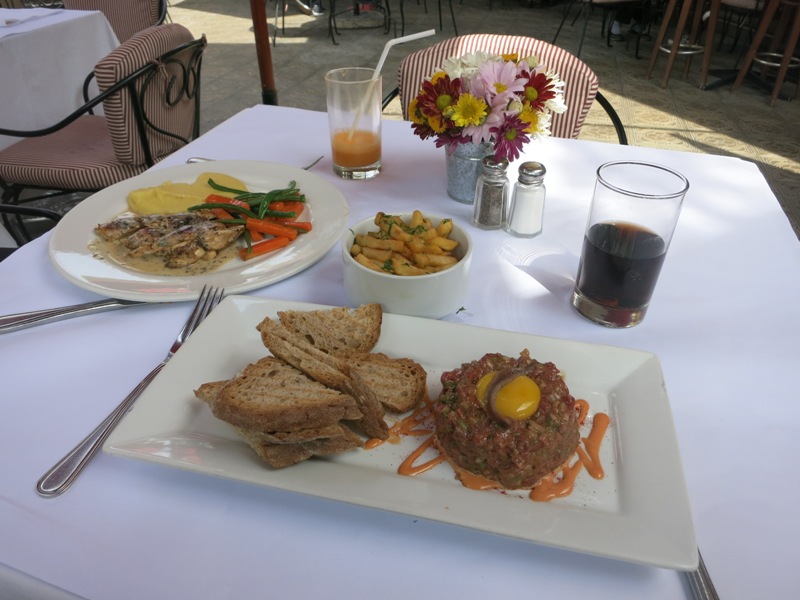 Founded in 1953, La Bonbonniere is one of Lima's most famous international restaurants. As in all of Lima's most important restaurants, celebrity-chef Gaston Acurio has paid them a visit. Watch his visit on YouTube, which features an explanation of what French toast is.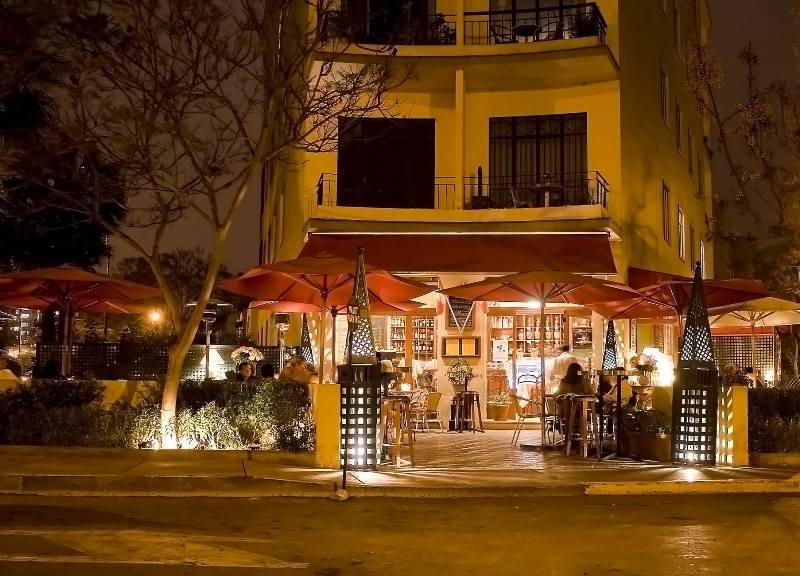 In summary, La Bonbonniere is an excellent place for Lima residents who want something other than the typical international cuisine. Getting away from Peruvian cuisine in Lima almost always ends up being American or Italian, so La Bonbonniere is a time-tested place to change it up.
The original location is in just inside San Isidro's border with Jesus Maria, one block from the Real Salaverry shopping mall. The picture above isn't mine. I ripped it from their Facebook page.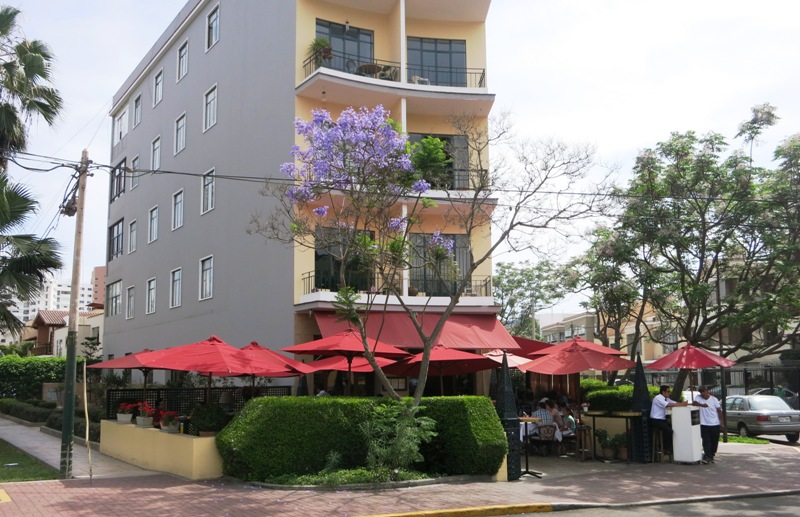 That's my picture of the elegant, shaded patio. My wife and I visited after the subject of French cuisine came up in conversation. It's not far from the house, so we up and went.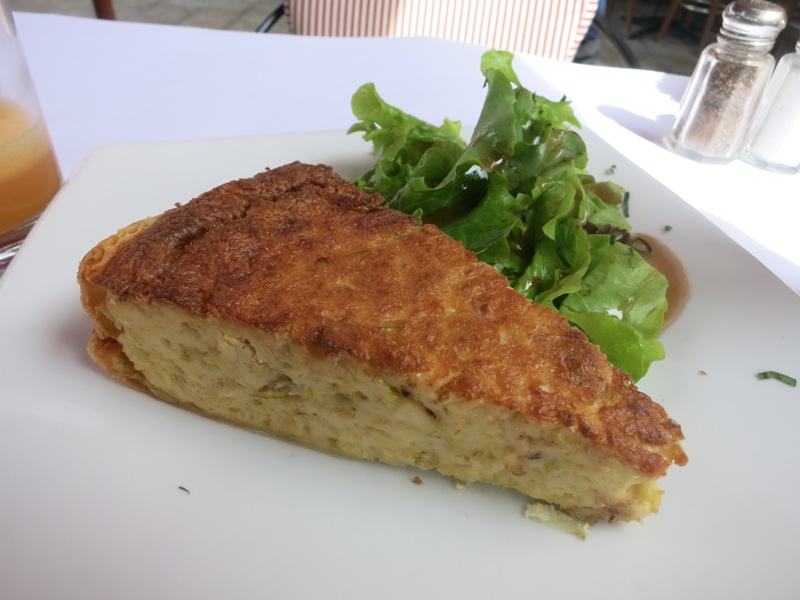 The restaurant offers a handful of French plates and of course croissants, but I'd categorize most of the menu items as Italian, Peruvian or a fusion of those two. See pictures of the menu at the end of the article. We started with quiche, which was a first for the wife.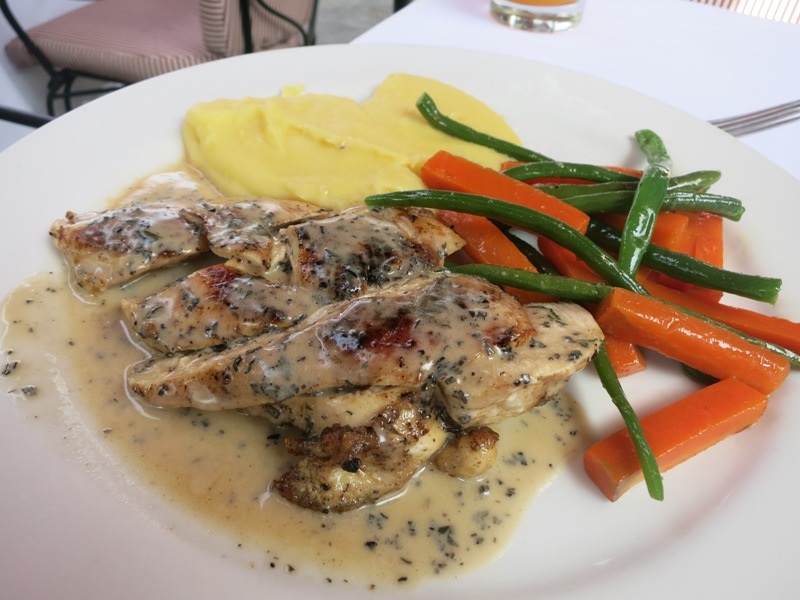 She had the chicken with sauce verte with mashed potatoes and vegetables.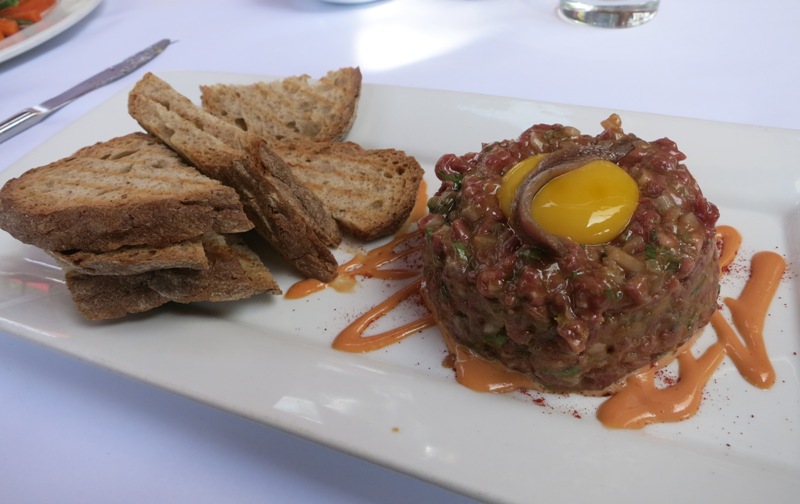 I had the steak tartare, which she declined to try but I'd say was excellent.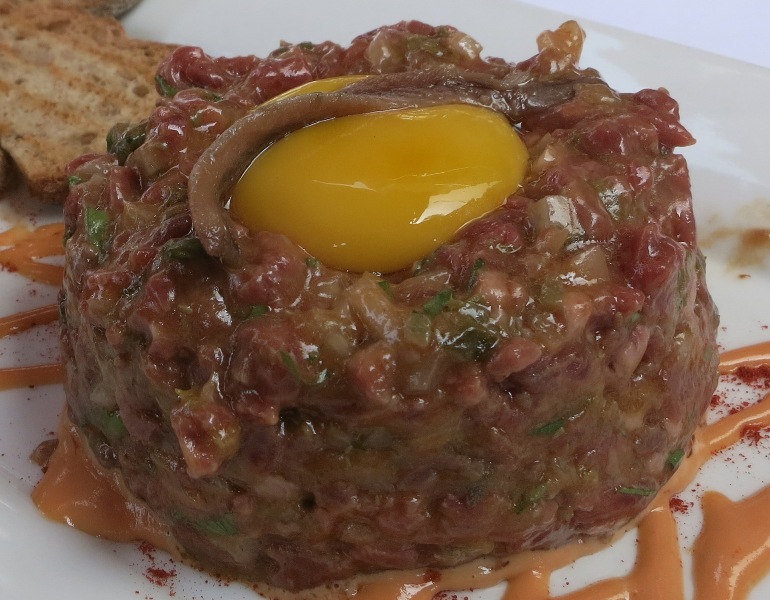 Here's a close-up of that beef topped with egg yolk and anchovy.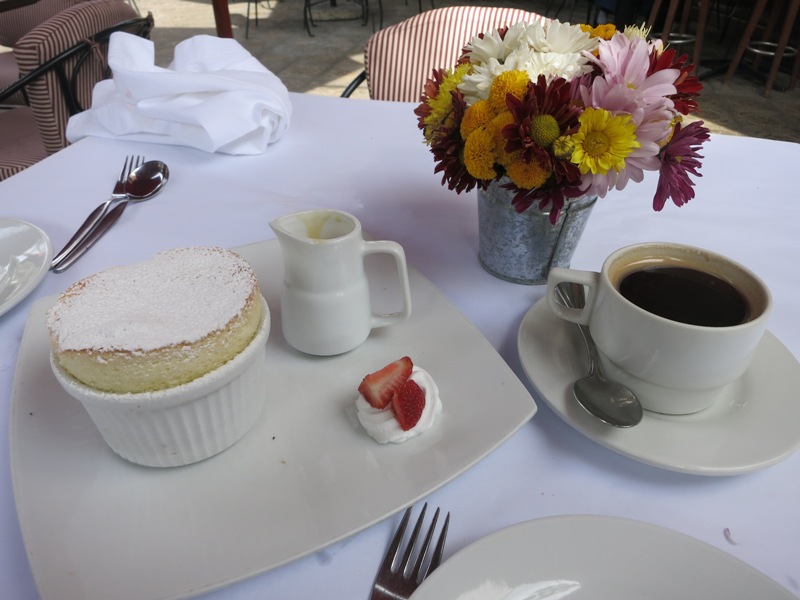 For dessert I passed up creme brulee and various crepes for their Grand Marnier soufflé. The menu warns that this takes 20 minutes to prepare, so I ordered it as soon as the entrees arrived. It was ready in 10 minutes, and it was delicious. The Grand Marnier sauce was amazing, although the pregnant wife protested at the liquor content. I say you gotta live a little.
I'm going to have to visit for breakfast someday to try that French toast, and keep their smoked-salmon sandwiches in mind if ever nearby and in need of a quick lunch.
Location and info
La Bonbonniere has five locations in San Isidro, Jockey Plaza, the Balboa strip mall in Miraflores and Larcomar. The embedded map shows the original San Isidro location, but click on any of those links for directions to your nearest restaurant.
www.restaurantelabonbonniere.com
La Bonbonniere on Facebook
Hours: 7 a.m. to midnight
Pictures
Click to enlarge.